Are you looking for Shenzhen China Jewelry Manufacturers?  You come to the right place.
Shenzhen is in southeastern China. It is considered a modern metropolis linking Hong Kong to China's mainland.
According to Wikipedia, it is known for its shopping destinations, with Luohu Commercial City, an expansive mall, that has a wide variety of items that range from custom tailoring to faux designer bags.
According to the Municipal Bureau of Statistics, the four economic pillars of Shenzhen are culture, logistics, finance, and high-tech.
This area is knowns as China's Silicone Valley that's to the high-tech industry that contributes more than 30 percent of the area's GDP. The area is home to some of the largest tech companies in the world, including Huawei.
Top 10 Shenzhen Jewelry Manufacturers
Here we have 11 companies in Shenzhen that you can partner with. You will be interacting with companies that invest in new technology to ensure quality products but still maintain low prices than any other country.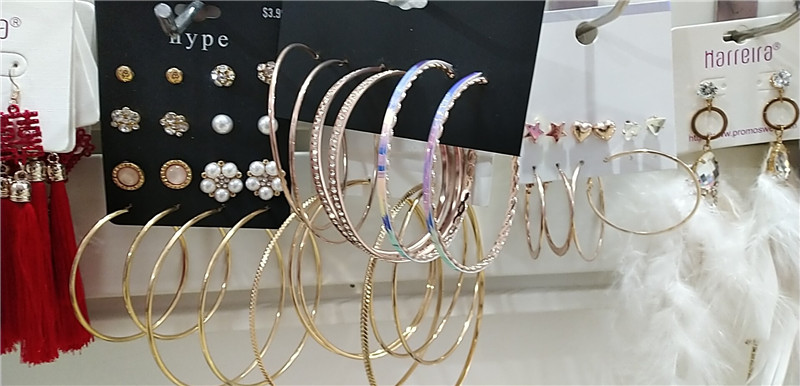 SOQ is a fashion wholesaler and manufacturer. They got established in 2012 with headquarters in Yiwu, and two factories in Shenzhen and Dongguan. The brand offers high-quality designs that are priced competitively.
Their sell wholesale jewelry includes high-class jewelry and also cheap wholesale costume jewelry. SOQ is large on getting designs that have the strongest appeal and thus appealing to a wide range of tastes.
SOQ mission is to offer fantastic fashion jewelry as well as promotional products at competitive prices for the benefit of a business's growth.
Their main market is Europe and the American. A number of their clients include Walmart, JC Penny, and Forever 21, but even with such top brands, their website is also small business-friendly. You can also get customized products and packaging done with samples.
SOQ does a follow-up policy to ensure you get what you asked for according as per your requirements.
Located in Shenzhen city, this company is engaged in designing and manufacturing contemporary metal jewelry and accessories. They have been doing so since 2008. TrueGold specialty is in high-quality, contemporary rings.
These rings are made from Tungsten Carbide, Pure Titanium (Ta2), High-tech Ceramic, 316L stainless steel, and Cobalt chrome. They just don't make rings;
they also make bracelets, high-end cuff links. TrueGold's main aim when they came into existence was exporting.
The company also has experienced in polishing and a staff that adheres to strict and systemic QC guarantee high-quality products.
That is good information to know for their international customers. Their main markets are North America, South America, and Western Europe. One also gets tailor-made services as a customer if you'd like to make your designs.
If that is your interest, you can send samples or drawings, and they will meet your requirements effectively. Overall, TrueGold boasts as being one of the biggest manufacturers for contemporary metal jewelry in China. Their products are reasonably priced as well.
Recommended Readings: 
8 Famous Custom Jewelry Manufacturers in China
12 Famous Brass Jewelry Manufacturers In China
Import Wholesale Jewelry from China in 2023? (Step-by-Step Guide)
Where to Buy Wholesale Jewelry in China? 
Shenzhen Mascot Jewelry Co., Ltd. and their branch company Hongkong Mascot Jewelry Co., Ltd. is a manufacturer and supplier of fashion jewelry.
The jewelry is made of 925- Sterling silver, brass, agate, glass, zircon, crystal, bead as well as other materials. Their main offerings are rings, earrings, necklaces, pendants, and bracelets. This brand also supplies 20,000 high-quality products, all at competitive pricing.
Their main markets are the Americas, Middle East, Europe, South Asia, and South Africa. There are customers from 50 countries that this company works with.
Shenzhen Mascot Jewelry Co. can produce a customer's designs. The factory itself is located in Haifeng County, Guangdong Province.
The workers are specialized and have been in the jewelry business for a long time. Equally, the company offers a low minimum quantity limit, competitively priced, and with fast shipping.
Here we have an OEM jewelry manufacturer that is reputable and reliable. They boast as being manufacturers for international brands, working with many designers from a number of international watch and jewelry brands.
YIBI is therefore experienced in working with international brands, something that they can brag about. Production of all their products is also done in-house.
One aspect the company prides itself in is that they are experts in OEM & ODM services. They also have been consistent and persistent in developing new products, technology, and materials.
In general, they are a one-stop-shop from the design phase all the way to the completed product.
Here we have a company that got founded in 2005. They are engaged in the design and manufacturing of jewelry made of precious metals. Veiaite jewelry is also at the forefront of processing technology for precious metals.
These innovations have truly enhanced the intrinsic quality and technical content of the jewelry. The key products produced are rings, with love rings, wedding rings, and bridal rings being the jewelry lines they have.
Overall, Veiaite has cooperated with quite a number of foreign jewelry companies in a development capacity. They also act as a processing plant for well-known companies.
The website came about in 2006 and acted as a B2B online community for the international jewelry industry. Their site also works as online marketing and media solutions for jewelry professionals globally. It brings together buyers and sellers.
Recommended Readings:  
Top 10 China Wholesale Fashion Jewelry Manufacturers
Imitation Jewellery Wholesale Market in China
15 Fashion Accessories Wholesale Markets in US/UK/CHINA 
Top 10 Yiwu Jewelry factory Manufacturers You Can Trust
Here we have Shenzhen Hengfeng Jewelry Co. LTD. They specialize in the design, production of tungsten steel, stainless steel and ceramics, and in another jewelry factory. Their philosophy is innovation and professional.
According to the website, the company is recognized for producing best-selling jewelry around the world. They also offer varying minimum orders, some being as low as one.
Carraton Jewelry Company got founded in 2009 and is located in Shenzhen, China. The company started as a small workshop before becoming a standard manufacturer. Their specialty is design and manufacturing fashion jewelry. You can expect to get quality products at competitive pricing. Carraton's business philosophy is Quality First and Integrity Oriented.
It means that they have in place a safety management system where there is a quality inspection. Part of that system is also ensuring that from production to after-sale services are available for customers.
Carroton offers earrings, rings, bracelets, pendants, and necklaces made from silver. Their main markets are North America, Africa, and South America.
This next company is a professional manufacturers and exporters organization located in Shenzhen founded in 2011.
Their primary undertakings are design, development, and production when it comes to silver jewelry, stainless steel jewelry, tungsten jewelry, titanium jewelry, and ceramic jewelry. The type of jewelry includes rings, earrings, pendants, bracelets, and cufflinks.
The products in the country are of international standards and provide quality products that are appreciated around the globe.
OOTrend have perfected various jewelry making materials. It entails design, molding, powder sintering, and finally to the polishing. Some of the advanced equipment comes from Japan, meaning that you always get quality products. Most of their markets are based in South Asia, Southern Europe, and Northern Europe.
This company was previously under the name Elite Jewelry Corporation Limited until 2012. Their primary focus is research and development as well as design and sales.
The items they produce includes bangles and bracelets, both with a magnetic version, pendants, necklaces, rings, earrings, cufflinks and all kinds of chains. Shenzhen Chenghua in their website boasts as being among the best manufacturers and jewelry supplier in Shenzhen so far.
For years the company has concentrated on manufacturing and exportation. The products are top quality and competitively priced.
OEM service is available as well as customer customization. They can make their own designs at any time. Shenzhen Chenghua has passed the CE, SGS and RoHS testing making them being able to meet the EU and USA markets standards.
That is in regards to being environmentally friendly, safe, and non-toxic. Their main markets are North America, Western Europe, and the domestic market.
This company got founded in 2003 and specializes in design, manufacturing, and exportation of titanium, stainless steel, carbon fiber, and wood and tungsten jewelry. That includes ring, earring, pendant, bracelet, bangle, and cufflinks.
The primary markets are the Americas and European countries. Overall, Xin Jia Xin has 14 years' experience in titanium and stainless steel jewelry production. It had also been enhancing craftsmanship as well as production capacity.
In-house they have a designer and engineer teams that offer one-stop service in OEM & ODM and on titanium, stainless steel jewelry, and other accessories.
Overall, Xin Jia Xin Xin has been able to make a long-lasting relationship with international brands over the years. Most of their market is in West Europe, North America, and Eastern Asia
Recommended Readings:  
12 Famous OEM jewelry manufacturers on Alibaba
10 Websites You Can Buy Cheap Wholesale Jewelry
16 Famous Jewelry Making Supplier for Wholesale Business
This last company got established in 2002. They have advanced equipment for manufacturing jewelry.
Equally, they have professional designers that cultivate excellence craftsmen as well as technicians who do quality testing.
There are nearly ten thousand kinds of fashionable jewelry and ornaments made available to their clients. These products meet various specifications, including the client's needs. Golden Fly also does what their clients require of them with regards to design.
The company states that they respect customers' intellectual properties and do keep secret customers' patents, copyright, and other information.
That allows them to keep a competitive edge. The materials that the company works with include 925 silver, copper, 316 stainless steel, crystal zircon, color zircon, color glass, agate, crystal, tiger eye, opal, turquoise, high-grade imported shell, coral and others too.
The main markets are in Eastern Europe, Mid East, and Southern Asia.
Why Shenzhen jewelry manufacturers?
Let's explore why you ought to consider dealing with Shenzhen jewelry manufacturers.
There is a wide range of Shenzhen jewelry manufacturers
A perfect example of the variety is Ali Expres, where they have 417,717 Shenzhen products. Broken down, 19 percent are rings, 13 percent silver jewelry, and 11 percent stainless steel jewelry.
There is a wide variety of Shenzhen jewelry that is available for you in general. You can also get something if you are planning a party or giving a gift.
Their jewelry manufacturers offer female, male, and unisex pieces made of gold, silver, stainless steel, diamond, rhinestone, crystal, among others.
The main places where Shenzhen jewelry manufacturers sell to are North America, Western Europe, and Eastern Europe.
As mentioned, high tech is considered to be found in China's Shenzhen, as that is where there are the most technological advancements taking place.
It spills over to jewelry where they are hard-pressed to adopt new technology in the production of various metals and other jewelry making materials.
A result of the high tech nature of the manufacturing process what you end up getting is high-quality products. That then increases the market value of what is on sale.
Even though you get high-quality products, one thing about products made in China is that the prices can remain competitive.
As a wholesale buyer, you're able to purchase a lot of products for less and sell them at a high-profit margin. That is good news for any company that is looking to expand while still maintaining quality standards.
Perfect jewelry supply chain
When it comes to distribution and shipping, China is top in that area. You can make bulk shipments and still save money.
There are companies that when you ask for products past a certain maximum order, they can get a discounted price or free shipping.
That makes it convenient for anyone from anywhere around the world to ship and get their products in record time. If there is one thing that China understands is the need to get goods and products to the right place on time.