Not everyone passionate about jewelry and the jewelry business gets to design unique pieces, cast, and find a manufacturer/ factory to produce their art in large batches. Sometimes, the best way for you to make money in the jewelry business involves finding the best jewelry designs, buying in bulk from the manufacturers, and selling them. If this sounds like something you'd like to try, then you're in the best place because we'll give you some practical tips on how to buy jewelry in wholesale for resale.
Case Study: How to Make 40000 rings and Sold 20000 in one Week
1 Keep up with trends
When it comes to selling and profiting from the jewelry business, there are a few things you have to do and on top of that list is keeping an eye out for the trends in the fashion. Trends are not only a source of inspiration, but that trend you capitalize on could be the thing that brings in the dough, establishing you in the jewelry industry.
One of the best ways of staying on top of the trends involves setting up Google Alerts specifically for jewelry trends. The alerts mean that you will be receiving articles and emails on the trendiest pieces of jewelry.
Related Post might be HELPFUL to your Business: Wholesale Jewelry from China? (2019 Step by Step Guide)
2 Create a unique niche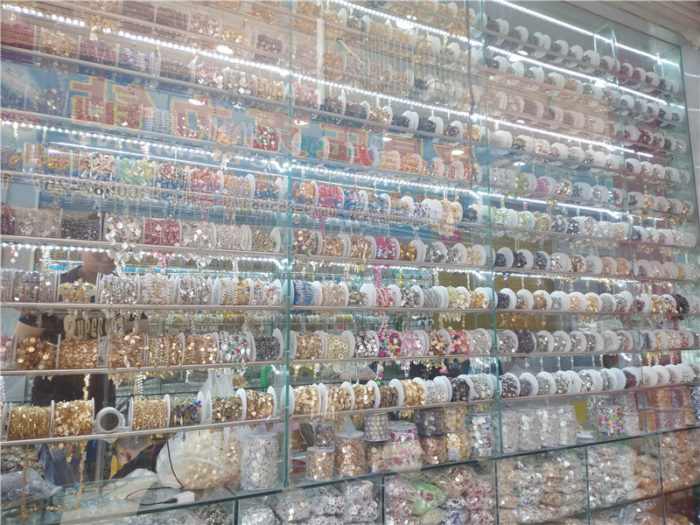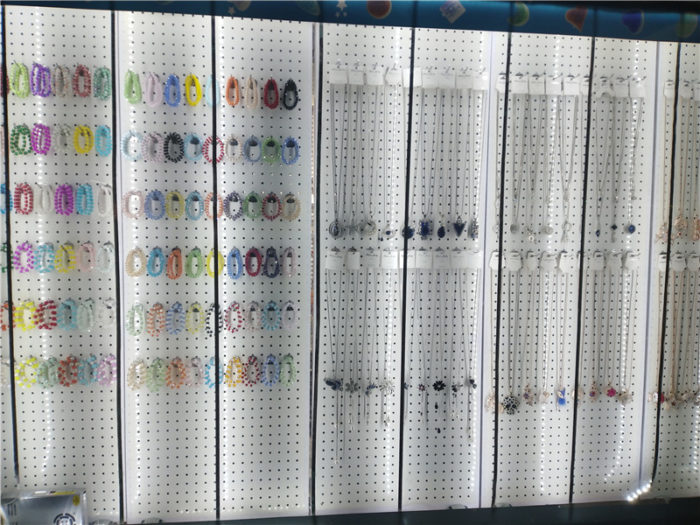 SOQ picture
Keeping up with the trends doesn't mean selling what everyone else sells. To stand out, you have to watch the trends but also identify the specific niche you wish to target. This is not only a non-restrictive way of running a jewelry business, but it's also a great way of keeping things in order. People looking for statement pieces don't want to waste time rummaging through the large collection of confusing pieces of jewelry.
3 Beware of fake jewelry
You don't want your first official jewelry gig and your initial investment to go down the drain which means that you have no other option than to figure out how to spot fakes. One of the easiest ways of doing this involves checking if the manufacturer of the product is a registered member of the Better Business Bureau. And when shopping for the jewelry check the wholesale supplier's website for specifics about their location, as well as product descriptions. Some of the things that must be present in the product description include the material, size, weight, country of origin, and even the coating material.
Related Post might be HELPFUL to your Business: Looking for Fashion Jewelry Manufacturer? – 6 Things Must Consider
4 Learn more about jewelry
The best way for you to become the best seller of jewelry is by learning all there is to know about the pieces of jewelry. Even though only a few buyers are known to raise many questions about the jewelry they are purchasing, it's important for you to gather in-depth details of the jewelry you're selling. You should be able to provide information about the construction material, the exact dimensions, and the working of that piece of jewelry on top of your head.
5 Try out the jewelry
In as much as you're not supposed to test your merchandise, jewelry is one of those things to be tried. You need to get a feel of the pieces before selling them. The general rule of the thumb is that is you cannot wear it all day long, your customers will not be able to wear them either, and they will not be happy with you. So, get a taste and feel of your pieces before selling and if feels and looks good on you, take good photos of you wearing the jewelry. Doing this builds customer trust.
Related Post might be HELPFUL to your Business: How to Verify Chinese Suppliers Are Factories (Not Trading Companies)
6 Create irresistible deals
The best of these deals include earrings and necklace sets or trios of necklaces, rings, and earrings. To profit from this, set separate prices for the sets and the individual pieces.
7 Find ideal places to buy wholesale jewelry from
Before you know more about SOQ, you  can read this case study: How SOQ jewelry help Poundland make 40000 rings and sold out 20000 in 7 Days
SOQ Jewelry, the top internet-based fashion wholesaler located in Zhejiang, CN and established in 2012. Unique high-quality designs are competitively priced and proven to sell. They carefully select a wide variety of quality designs to appeal to diverse customer tastes from high-class wholesale Jewelry to cheap wholesale costume jewelry lines. They take their best efforts to bring the market the latest wholesale jewelry design and classic wholesale jewelry styles with the strongest retail appeal.
The advantages of SOQ
1 Best price. Price is as low as 30 cents for a ring.
2 Direct Factory– SOQ jewelry is a direct supplier for some fashion jewelry in China
3 Very Important Audits passed- Sedex, BSCI, JC penny. 
4 Great customer services- One on one Services
5 Strong product development team.
6 The ODM and OEM manufacturer of some famous jewelry brands. Vendor of Walmart, Target, and Kohls. Also a vendor of Poundland in the UK.
Related Post might be HELPFUL to your Business:10 Private Label Costume Jewelry Manufacturers(You Can Trust)
If you're buying wholesale jewelry, you should find a reliable source. Otherwise, you will lose customers when your pieces run out of stock with restocking plans too far away. You should, therefore, identify places to source wholesale jewelry from. Your options include:
Online searches – Google, Bing, and Yahoo are great places for you to begin your search from. The downside of this strategy is that some of the recommended suppliers might not be legitimate with scammers doing all they can to lure you.
The next option is the online marketplaces like Amazon and AliExpress. This option is one of the most reliable ones with multiple options for you to choose from since they sell products at competitive prices. Unfortunately, understanding the inner working of these online marketplaces has a huge learning curve and working with companies from Asia often means dealing with communication barriers.
Fortunately, there are reputable online sites you could buy jewelry from. These sites include Panda Hall, SOQ jewelry and Panda Whole which deal with small and large wholesale batches respectively. Then there is Alibaba which works like Amazon or eBay, DHGate, ASU Jewelry, and Factory Direct.
These sites will easily meet your needs since they are highly reputable.
You might also want to try the supplier directories which are known to vet their suppliers giving you access to reputable and high-quality suppliers only. You pay a small fee to use this directory.
Local suppliers of wholesale jewelry include Etsy, Ruby Lane, eBay, and Amazon.
Related Post might be HELPFUL to your Business:10 Private Label Costume Jewelry Manufacturers(You Can Trust)
8 Selecting a supplier
Contact them to verify their address. Here is a post that can teach you how to it step by step.
Check their track record and reputation. For this, you might want to call their past customers to get a sense of what the supplier is like.
You should also purchase a few of their products for inspection purposes. You should be able to verify the information they give you before selling the pieces of jewelry to your eager customers.
And don't forget to test the customer support services. Check out other suppliers if the first options are slow and unenthusiastic.
Finally, you should put time into your product descriptions to make customers buy the products. For this, you need to include as many facts as possible about the product. You could also include styling tips for customers who might not be sure what to wear a piece with. And take on marketing seriously, especially on Instagram and Facebook.  Here is a post that teaches you how to promote your business on Facebook.