There is much confusion around what falls under the costume, fashion, and fine jewelry categories. Why it matters is because brands use these words when marketing their products.
It's also helpful to know so that you don't fall for mislabeled jewelry; you want to get your money's worth.
In this article, we look at what they are, highlighting the pros and cons and give you examples of website that you can get them.
Lastly, there's a guide to help you know when to go for which type of jewelry.
Definition of these 3 Types of Jewelry
 Definition of Costume Jewelry
The description of costume jewelry is jewelry made using inexpensive materials or fake gems. They are not made from expensive material such as precious metals, gemstones, and natural pearls.
Costume jewelry is therefore cheap and an alternative to fine jewelry pieces in that they imitate the real thing but are made of more economical and lower quality materials.
Costume jewelry has changed the way women and girls alike can accessories their outfit and look stunning at a fraction of the price.
Definition of Fashion jewelry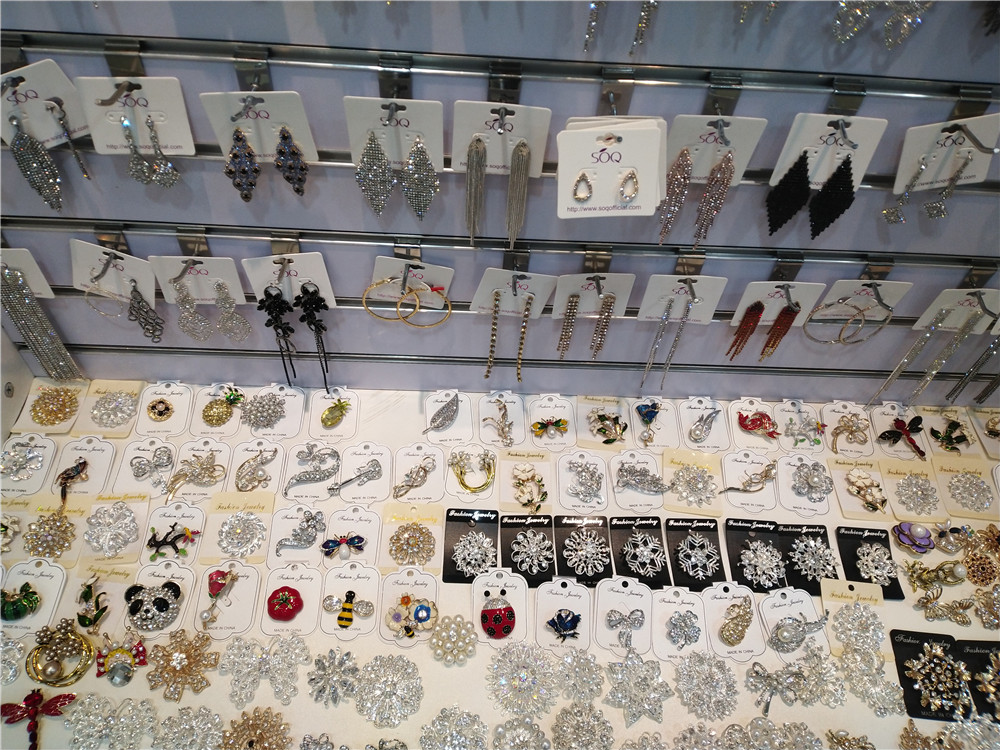 Costume jewelry and fashion jewelry are synonymous in some cases. However, fashion jewelry refers to jewelry that is in line with the latest trends and can be considered current.
They are made of non-precious stones and metals like copper, brass, and bronze. However, fashion jewelry can also be plated by expensive metals such as gold but with an inexpensive based metal underneath.
In the general sense, these stand out more than costume jewelry.
Definition of Fine Jewelry
As the name implies, these are expensive timeless pieces that people wear only on special occasions. It refers to articles that if someone wore on a typical day, they would stand out and perhaps look overdressed.
Fine jewelry is made of real precious metals, gems, and natural stones. They are made of long-lasting materials but tend to be delicate and should those get won sparingly.
Engagement rings, wedding band, and bridal accessories and the like tend to fall under this category.
Materials of Costume Jewelry and the price range
As we've indicated in the example, costume jewelry is made of non-precious metals and imitations of real gemstones or other expensive material that occurs naturally like pearls. They can also get made from glass, rhinestones, crystals, and other natural materials that aren't considered precious.
When it comes to metals, rings, chains, and other pieces are typically made from copper, brass, pewter or non-precious metal alloys.
In some cases, these pieces get coated in silver or gold-tone plating with the intention of making them look like fine jewelry.
Some are made indeed made of genuine gold or silver, but that means they'll cost a lot more. Other materials that costume jewelry gets made from are plastics, wood, shells, amber, coral, jet, ricks, leather animal ivory, clay, and other natural organic materials.
The prices of costume differ. It is based on the type (chain, hair accessories, bracelet, etc.), the material, the company you're buying from (whether wholesaler or retailer), and the quantity.
In general, you can find costume jewelry ranging from less than a $1 to $40 on Alibaba and other B2B stores. Some cost more if mixed with precious materials.
Materials of Fashion Jewelry and the price range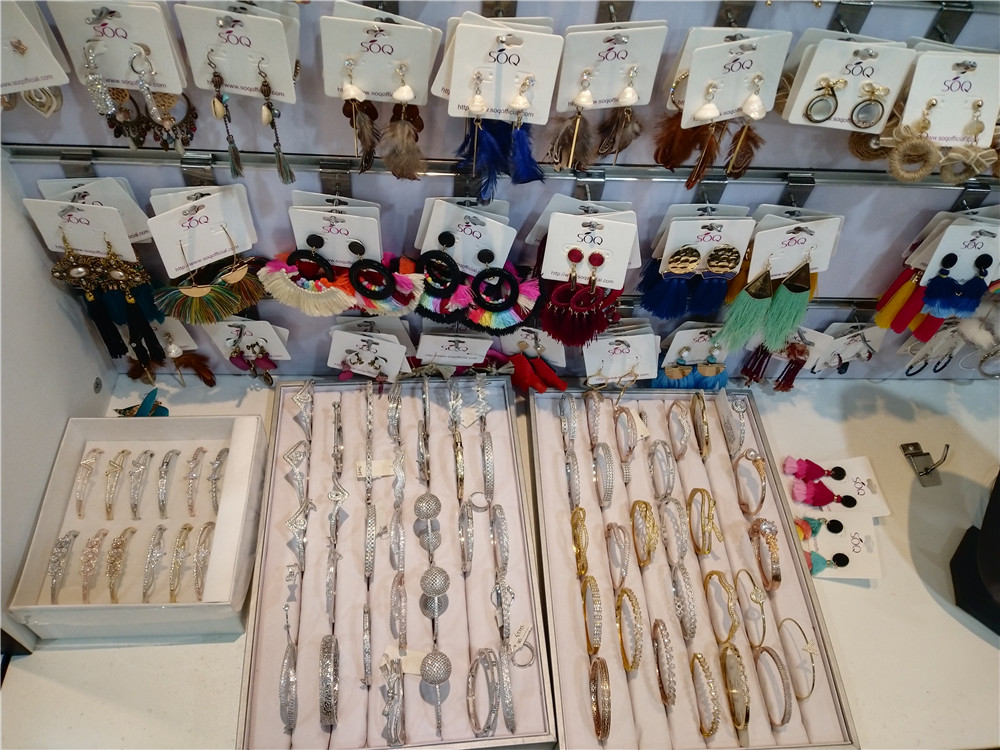 Fashion jewelry is intended to look good on the surface. That's what sets up apart from fine jewelry where everything is real to the core.
Just as with costume jewelry, these pieces can be made from plastic, glass, acrylic, wood, leather, or synthetic stones.
Jewelry manufacturers will take metals such as nickel, copper, brass and other non-precious metals and coat them with precious metals.
That is done in processes such as filling, dipping, plating, or rolling. They can also use sterling silver, brass, pewter, or nickel settings that are intended to resemble platinum.
When finished with high-end synthetic gemstones like cubic zirconium and crystals, you have pieces that are attractive and stand out.
When done right, these are hard to distinguish from fine jewelry. That means you can use accessories to complete your looks without burning a hole in your pocket.
It makes fashion jewelry in demand as everyone wants to look amazing for a fraction of the price. The prices range from $30 to $120 with examples from this site. What makes them cost as much is the high-end gems or the plating of the materials in precious metals.
Materials of Costume Fine jewelry and the price range
When it comes to fine jewelry, you'll have to part with a substantial amount if you're to have a timeless piece.
Some people like to look at them as investments and something one can wear for life and not have to worry about fading, wear, and tear. There are a wide variety of metals you can also work with when making fine jewelry.
They include silver, sterling silver (92.5 percent silver and 7.5 percent copper), silver-overlay, gold (white, yellow and rose gold) mixed with various alloys such as silver, copper or zinc to make various carats of gold jewelry, platinum or titanium.
When it comes to the stones, fine jewelry crafts, people use diamond, sapphire, ruby, emerald, aquamarine, tanzanite, jade, and pearls. Other synthetic materials do get used, but they are typically made of high quality and expensive materials.
If you're working with diamonds, the item will cost above $1,000 and go for as high as $100,000 according to this pricing guide.
However, depending on the times you get, they cost an upward of $100 depending on the type of metal or stones used.
The pros and cons of Costume Jewelry
Consider the following before purchasing when getting custom jewelry:
Pros
They priced cheaply because they are typically made of inexpensive material
There is a nearly endless variety to choose from
They are beautiful pieces you can get for a fraction of the price
They are commonplace in society, meaning anyone can look good on a budget
Cons
They don't typically last long
The pros and cons of Fashion jewelry
Consider the following before purchasing fashion jewelry:
Pros
They tend to have better quality metal and stones
They last longer especially when plated with precious metals
Fashion jewelry look close to fine jewelry than costume jewelry does
You can get expensive looking jewelry for a fraction of the price
Cons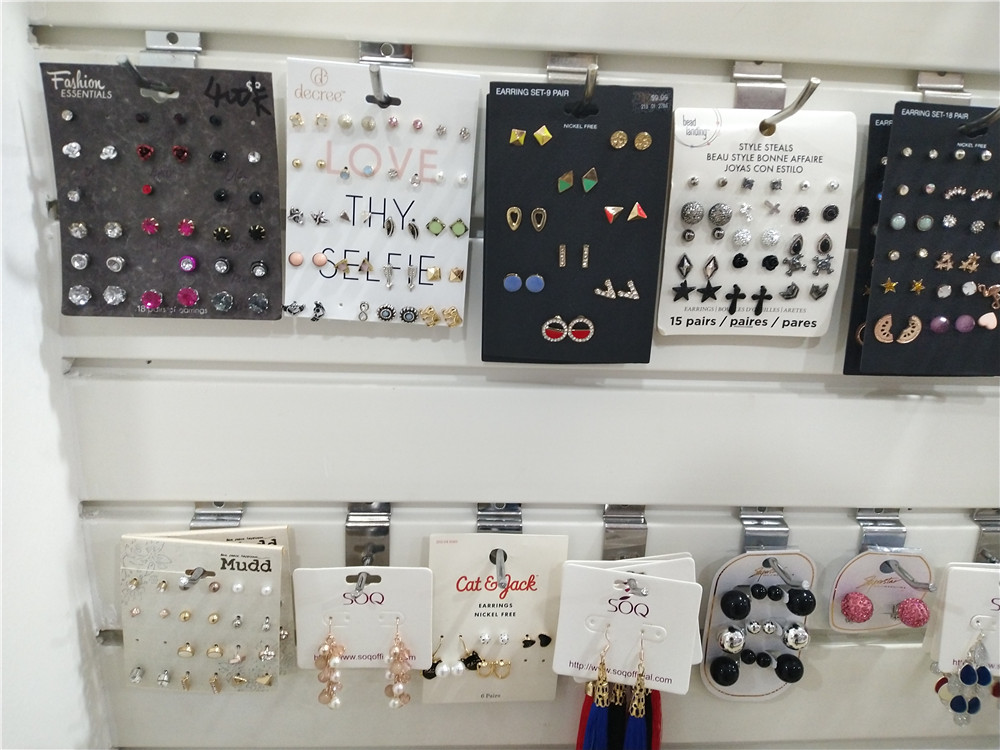 The pros and cons of Fine jewelry
If you're opting for fine jewelry here's what to keep in mind
Pros
Fine jewelry is  an investment
They are long lasting because of the materials it's made of
Fine jewelry give someone status in society
They are not mass produced, so you typically get one of a kind jewelry
Cons
They are expensive and out of reach for many
When to choose a costume, fashion or fine jewelry
Let's look at what would typically dictate what type of jewelry you'd go for.
Budget
How much money you have or are willing to spend on jewelry is what ultimately dictates the type of jewelry you'll get.
For some, they can only afford low priced pieces that they like and want to use to complete their everyday look.
Some can opt for more expensive pieces and go for fashion jewelry instead. For others, purchasing fine jewelry is something they can do effortlessly and not break the bank.
Occasion
Another aspect that determines the jewelry you go for is the occasion.
If you're going to propose to the love of your life, you'll be inclined to save and purchase a ring made of expensive metals and diamonds or other precious stones.
Also, where you're going can also dictate what type of jewelry you want to wear.
If you're running errands, it makes absolute sense to wear costume jewelry as they are inexpensive and won't attract a lot of attention.
You'd otherwise not typically wear fine jewelry going to pick your laundry; it'll give you the wrong kind of attention.
Season and themes
Fine jewelry typically tends to be timeless pieces that you can wear through the year.
However, fashion and costume jewelry is different. Brands can create jewelry around specific themes and seasons of the year.
It makes it easy for someone to stay trendy throughout the year. If you're considering upgrading your jewelry, consider getting pieces that you can wear to match the seasons we have. Opt for simpler designs because of fashion changes annually.
Where you live or are traveling to
Not everywhere is safe. That's why you have to keep your safety in mind when purchasing jewelry.
If you live in a neighborhood where theft is common or travel to areas where that is the case, you want to go for costume jewelry.
If you are going on holiday, you also want to go with inexpensive pieces so that you don't have to fear them getting stolen.
Therefore ensure that your jewelry collection has articles you can wear that make you look good and won't attract attention from the wrong people.
Websites selling costume, fashion, and fine jewelry ( Mainly Wholesale Websites)
I know you guys can find these types of jewelry on some famous B2C websites, such as Amazon, eBay, Esty, Wish and More. You can Google more websites like the ones I mentioned.
It is easy for you guys to find them.
But, today, I listed some wholesale websites you can try. They are selling products in bulk. But, most of the time, you can buy a small quantity on these websites.
Let's take a look at examples of websites selling these three kinds of jewelry.
Five websites selling Costume Jewelry ( Wholesale)
This company has been operational for more than ten years. They specialize in creating crystal jewelry at affordable prices. They are in Tongshan, China.
Scarlett Jewelry is a wholesale manufacturer and distributor of costume jewelry and accessories. They have a variety of jewelry made from various materials.
They are a wholesale jewelry company that has been in existence since 2003. Just Fantastic sells jewelry at affordable and discounted prices. They also sell other accessories for travel.
LA Jewelry House is a jewelry wholesaler based in Downtown Los Angeles Fashion District. They sell jewelry that appeals to women with varying tastes.
The brand has been around for the past 20+ years. They have 3500 lines of jewelry and other accessories one can choose from.
Five websites that are selling Fashion jewelry  ( Wholesale)
This company has been in the market for 40 years. They sell wholesale fashion jewelry and are one of the UK's most established and largest importers and distributors.
The company is 20+ years old, and sell a variety of jewelry and fashion accessories. Their factory is in China, and their prices are fair.
SOQ is in Zhejiang and has been around since 2012. The company has managed to become an industry leader when it comes to fashion wholesaler manufacturing. Brands like Target and Walmart shop from them.
The brand has been operational since 1970 and provides a list of other businesses selling jewelry in downtown Los Angeles.
This brand was launched in 2001 and offer feminine and modern designs all at affordable prices. They specialize in making silver and plated jewelry, among other products.
Five websites that are selling Fine jewelry  ( Wholesale)
Founded in 1983, this Los Angeles Jewelry District based brand is a family-owned business. They are among the largest in the industry. They specialize in diamond rings for engagements and wedding bands.
The brand was founded in 2005 by designer Elise Perelman. Her main clientele is celebrities and runway models. The company makes delicate and timeless pieces.
NY Jewelry House.com sells high-end fashion jewelry and accessories. They are mainly known for their Cubic Zirconia jewelry made from genuine rhodium and gold plated.
This company makes high fashion jewelry using precious metals and stones. You'll find unique diamond and gemstones pieces here
Here you can get jewelry that shows prestige and elegance. Briolette has an extensive list of high-end jewelry you can choose from.
Wrap up
We live in times where looking good doesn't mean you have to dig deep into your pockets. Technology and creativity have shaped the jewelry industry, leaving everyone spoilt for choice.