Hair accessories have made a comeback. That has paved the way for the hair accessories industry that carter to a wide variety of tastes. Just as with jewelry, there are a massive number of styles and designs to choose from. Trends and what's in fashion is always evolving, and thus providing a large number of fashionistas acting as potential clients.
The fashion industry, street fashion, and cultural pieces provide a never-ending list of ideas they stylist can adopt when making fashion pieces. There's no such thing as a saturated market with hair accessories. You're always promised to find something different when working with different companies, all selling hair accessories at wholesale prices.
Los Angeles is one city that stands out when it comes to the type of fashion items available. Just like other fashion capitals like Milan and New York, you'll always find something different that speaks to the vibrant culture within Los Angeles. In this article, we're going to look at eight wholesalers of fashion accessories that you can work with. That is either if you're planning to purchase for personal use and gifts or to sell them on your website.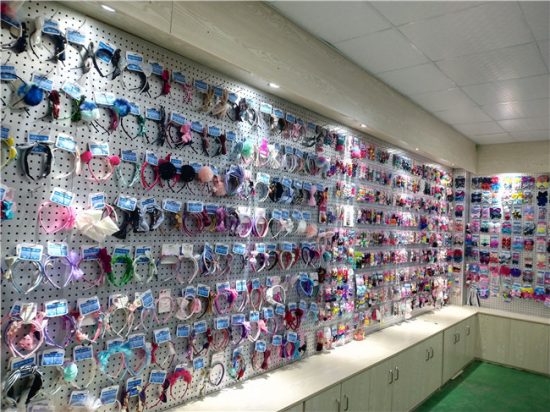 Why Hair Accessories Wholesale in Los Angeles?
Before we get into the list of the store, let's look at some of the reasons why you would want to purchase hair accessories at wholesale in Los Angeles
Buy locally
When you buy locally, you are supporting the merchants in the area. You're also contributing to the economy if Los Angeles that has known to be thriving for a long time. There is also the convenience of knowing that you can walk into a store in the central jewelry district and get what you need. You also get to interact with people in person and enjoy the vibrant culture.
Fast shipping
When you're in the area, you're able to have stuff shipped to you quite fast. Depending on the merchant that you settle for, you can get the products shipped to you on the same day. It is convenient for you to do that, especially when it is short notice. Thus it helps to have a local store that you can access at any time you need to.
Great quality
The jewelry and accessories industry in Los Angeles is among the best in the world, it being a fashion capital as well. You're able to get quality products that are good enough to make it to the runway. Also, the competition between merchants means that they have to give you the best quality products if they have to stay in the game.
Recommended Readings: 
10 Companies that Manufacture Hair Accessories in China
8 Famous Wholesale Hair Accessories Suppliers in Australia
10 Famous Hair Accessories Wholesale Suppliers in NYC
Hair Accessories Wholesale in Los Angeles
Now let's look at the stores in Los Angeles that you can make your hair accessories purchase from at a wholesale price. We are going to look at what each brand has to offer, focusing on the main features.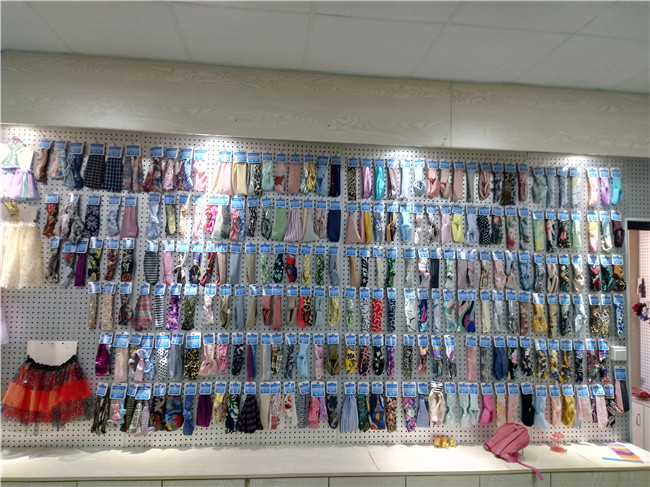 There is quite an extensive list of hair accessories that you will find on the Ultimate Beauty Care website. They include bobby pins, elastic bands, fabric headbands, flowers, hair bows, hair clips, hair extensions, hair donuts, scrunches, rubber bands, snaps and barrette, hairnets and headbands, only to mention a few. The company has its headquarters in the City of Vernon, California. They have more than 20 years' experience in the business. You're always going to get something new when you go back to the website. Unlimited Beauty Care is always innovating so that they can keep up with the demands in the industry.
The company also understands having excellent business relationships is essential to the success of their business. They can also fulfill that by offering a large selection of new products and choices to pick. Ultimate Beauty Care also handles the volume from those who purchase wholesale and retail customers. They also offer some of the lowest prices in the industry. Their target market includes babies, girls, and ladies who are keen on hair accessories.
The mission of Ole Accessories Inc. is to provide innovative, elegant designs done in masterful craftsmanship. The designs that have are tailored to cater for varying attitudes and occasion. You can shop wholesale for fashion crystal jewelry and jewelry displays. The company is based in Los Angeles and thus accessible.
To get access to the discounts available you'll have to be a member. When you're making wholesale purchases, you stand to make a lot more from profits than purchasing singular items. There are a variety of designs that you can get for the combs, pins, and hairbands they have for sale. It is worth noting that their categories are limited by they do offer jewelry and other products.
This next store by Pola Fashion is located in the heart of the Los Angeles Wholesale Fashion District. They are among the few accessories stores that cater to different wholesale and retailers in and about the area. The company has been in business for the past 20 years and pride themselves in bringing tomorrow's fashion accessories today. That way, they are staying ahead of the game, be sure that they can identify the latest trends and integrate them into their designs. It equally makes it possible for them to identify what merchants to work with from various parts of the world.
Shipping within the States gets made on the same day, which is ultimately convenient. The products on offer are about 70, with various designs of hair accessories to choose from. That includes clips, headbands, hairpins, and the like made from materials that include rhinestones, beads, and crystals. They are available at different price points, but you do have to log in to view the pricing.
Something Special LA is a fashion jewelry and accessories wholesaler and retailer. They are located in Downtown LA's Fashion District. They have an extensive selection of the trendiest styles and affordable prices. You can either shop from their physical store or online.
Just as with other sites, they have a selection of jewelry and hair accessories. You can find new hair accessories that you can purchase depending on your taste. One can get exquisite styles for women, with varying colors, styles, and materials, including silk, satin, and organza. You can get what you need for different occasions, including weddings, church, cocktails party, tea parties, and even the Kentucky derby. Equally, you can get timeless classics that won't go out of style. Do note; however, they are pricey as compared to other websites.
Relevant information:  
12 Famous Wholesale Hair Accessories Suppliers
10 Famous Wholesale Hair Accessories Suppliers in the UK
8 Hair Accessories Wholesale in Los Angeles
Where to Buy Hair Bow Making Supplies?
Next, we have another wholesaler distributor of fashion accessories. They are located in the Los Angeles, CA fashion district. They always offer top-quality fashion accessories from the various manufacturers and importers they work with. From the name, you can gather that this is strictly a wholesale website with most items come in a set of 12 products. My Wholesale Fashion sells directly to both retailers and end-users in bulk. That way, they can provide low pricing for their customers.
As the client, you can get an assortment of products with varying styles. There are over 554 products to choose from. They include jaw clips, scrunchies, hair band, hair bows, and the like. To see the prices, you will have to sign in.
Despite the name, another place where you can get hair accessories is Handbag Fashion. They have a tab dedicated to them. You're able to make a selection of items depending on your needs. Similar to some of the other websites on this list, you will indeed have to log in to see the pricing. Overall, you can get fashionable items from them, with new arrivals always available for your viewing.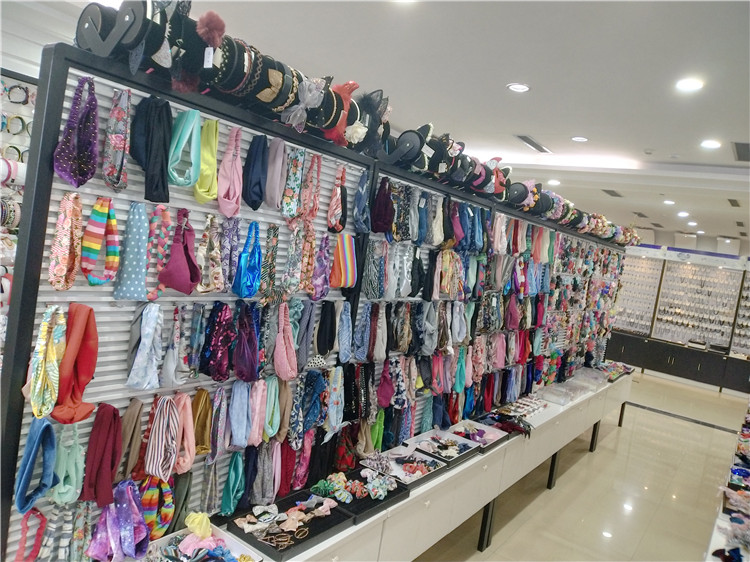 The other place you can get hair accessories from is JOIA. They are a fashion house that offers a tone of other items such as jewelry, handbags, hats, scarves, and eyewear. Their diversity does make them lacking when it comes to hair accessories; they still have hundreds of items listed in the hair accessories category.
With that, you have access to whatever you need, including hair scarfs and even tiaras. There are also the usual hairpins, headbands, and clips. To view the pricing, you do require to login. The company itself is based in Los Angeles, as well.
Last on the list, we have Ann Kim Fashions. They promise their clients high-quality products at the best price. They are located in the heart of the fashion district in downtown Los Angeles. Their offline store is open to serve walk-in customers who can browse and purchase merchandise. Ann Kim Fashions receives new arrivals constantly, so there's always something latest and available for fashion-forward persons.
You're equally able to find classic designs to go with your outfits. Their customers are across the board, catering to children and adults alike. Overall, they offer an expansive list of items that are not limited to hair accessories.