SOQ team spent some time gathering 10 hair accessories in NYC. In this post, you will know some reasons why a lot of buyers love to buy wholesale hair accessories in New York and a list of 10 hair accessories suppliers in NYC.
New York is among the fashion capitals in the world, and it is no wonder there are always people wishing to get involved in the industry.
If you're reading this, you're likely hoping to open a hair accessories line that will stand out to be among the top in the country, not just in New York. Here, we'll look at suppliers that you can potentially work with to bring your plans to fruition.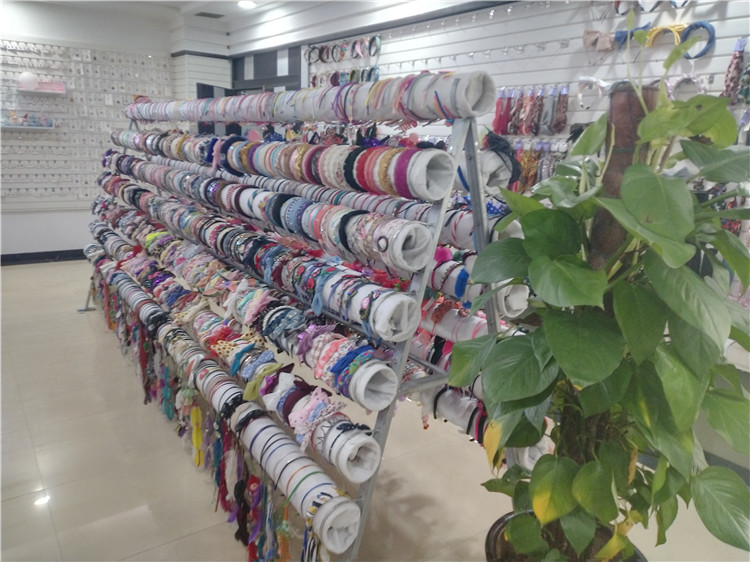 Why you should choose hair accessories suppliers in NYC?
In a world where importing goods is part of the average person's life, it's easy to look to other countries sourcing for suppliers when you already have plenty in your backyard. Let's see why you should consider choosing hair accessories supplier in NYC.
Many suppliers: Being that New York is a fashion capital, it only makes sense that there would be hair accessories suppliers furnishing the fashion industry. New York is also a melting pot of cultures, and therefore, suppliers don't just focus on the latest trends but bring incredible pieces to life for all.
Price is fair: China is not the only place where you can get prices goods reasonably. There are tons of suppliers within New York that can do the same. It also lessens your shipping cost and the tax you have to pay when you're making bulk imports.
Convenience: Another aspect about working with NYC supplier is that even when stock runs out, you're likely able to get a fresh batch in a matter of hours if you're locally based. You don't have to fuss about ordering inventory way in advance to avoid running out.
Supporting local businesses: Ultimately, we all want to support local businesses so that they can thrive. When you work with wholesale suppliers from NYC, you are promoting the local economy, making it blossom even more.
They are ahead of the game: Even with the reasons mentioned, the types of hair accessories you get are trendier than other parts of the world. Designers have inspiration from the streets, from the runway, fashion magazines, and the like. You can, therefore, expect to find unique pieces you won't get elsewhere.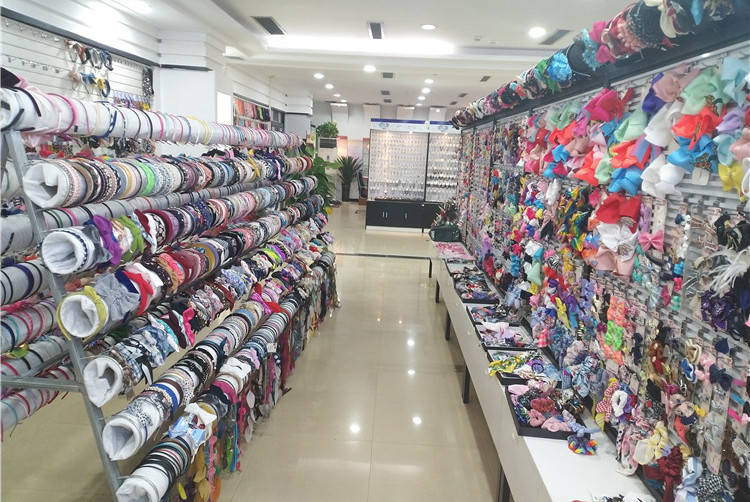 Recommended Readings: 
10 Companies that Manufacture Hair Accessories in China
8 Famous Wholesale Hair Accessories Suppliers in Australia
Where to Buy Hair Bow Making Supplies?
10 Hair Accessories Wholesaler Suppliers in NYC
Now that we've discussed why you ought to consider choosing hair accessories supplier in New York let us get into examples of companies you can partner with.
This company is a fast growing wholesaler for fashion and costume jewelry and accessories. They are also importers and exporters based in the NYC fashion district where they have a showroom.
The company came about in 2004 and offers quality products at competitive prices. They are focused on the latest trends with additional focus on seasonal and stylish selections.
Wona Trading bases its success on a long-term relationship of trust and reliability with their customers. One thing about them is they have a professional website team running things and able to assist you.
However, if you want to see the prices of their hair accessories and other items, you have to register first and then login.
This company is another supplier giving you quality wholesale products. Apart from hair accessories, you can also get various types of luxury bags.
In their website, eSwarn talk about having a unique selection of wheel spinner travel bags that aren't found in New York City.
Aside from that, they equally have an extensive list of hair accessories. They include hair combs, hair jaws, hair clips, pinch clips, headbands, and ponytail holders, only to mention a few.
Some of their accessories are made from quality cubic zirconia crystal or rhinestone. When it comes to shipping, this brand offers a flat rate. Just as with other sites, you'll have to register and login to view the prices.
This brand is named after Miss Ellie, whose mission is to create remarkable romantic jewels that stand the test of time.
The company got founded in 2007 from a passion for collecting vintage jewelry. Something that stands out about Miss Ellie is that all items in their collection are made in New York City by American workers.
The parts and raw materials are also USA-made and comprised of silver birds, brass filigree, vintage vines, baroque pearls, and etched lockets. All these are pre-tarnished to perfection.
As a result, the hair accessories you purchase from them are vintage-style and of top quality that speaks elegance, but it is also pricey. The pieces, including hair accessories, are timeless so much so that they can serve as family heirlooms.
This high-end brand came about in 2011. During their first debut, the launch collection sold out. Since then, Dauphines has partnered with the top retailers in the market.
It is not uncommon for their special holiday collections among others to sell out across both the US and in Canada. The hair accessories that are a big hit are adjustable elastic bands.
Their international stock list also caters to Mexico, Puerto Rico, Netherlands, Russia, Japan, Kuwait, the UAE only to mention a few.
Dauphines pieces have also been featured at the Vogue MET Gala, O The Oprah Magazine, Marie Claire Magazine, The New York Post and other high-end international magazines. Overall, they have an extensive variety of hair accessories, but on the pricey side.
Relevant information:  
12 Famous Wholesale Hair Accessories Suppliers
10 Famous Wholesale Hair Accessories Suppliers in the UK
8 Hair Accessories Wholesale in Los Angeles
Apart from hair accessories, Just Fantastic also has travel bags, handbags, wallets, and costume jewelry.
They have a showroom in NYC that you can visit to see samples of the items they sell on their website. The brand offers better pricing for high volume customers that they serve. If you're thinking of partnering with them, it is more beneficial if you opt for bulk orders.
Also, if you want customization for anything, hair accessories included, you can reach out to them with your designs, and they'll make them for you.
Overall, they have an impressive variety of hair accessories that include barrettes, bobby pins, alligator and pinch clips, hair jaws, comb clips, banana clips, hair sticks, and many more.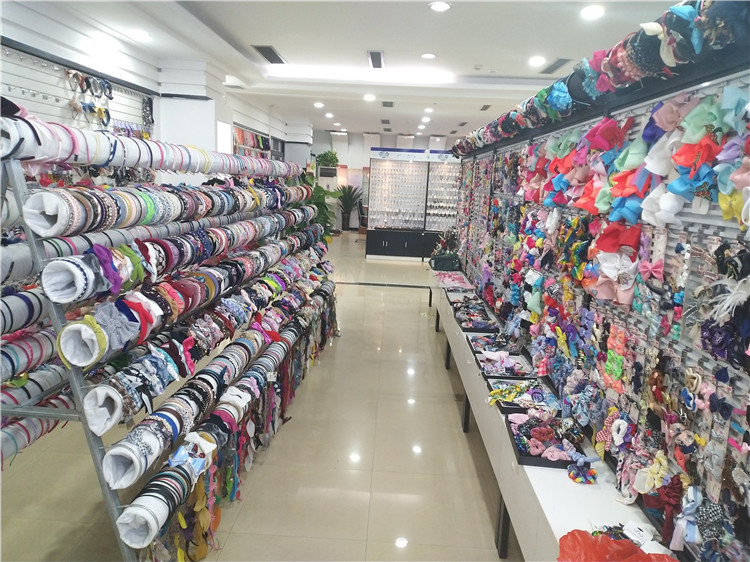 If you're looking for a B2B directory of wholesale suppliers, then this is the right place to go.
They operate under the parent company Sumner Communications, Inc. Wholesale Central is a trusted site because the wholesalers, distributors, drop shippers, importers, and manufacturers are all pre-screened.
The other good thing about Wholesale Central is you don't have to log in to search all the available wholesalers, but you can join their Buyers Network to get premium access and other bonus features.
To get what you're looking for, you enter 'hair accessories' in the search bar. A list of suppliers will show up. When you click on them, you're taking to their website. From there you can start your shopping experience.
This next hair accessories wholesaler is unique in that they do have a focus on Natural Hair Care industry. They are among the pioneers of coming up with innovative products for natural hairstyles since 1992.
New Bein' is a company of firsts, including being on the front line to creating natural hair care products and having the first Natural Hair Conference in New York City.
Their hair jewelry also caters for those with twists, braids and even locks. The brand is among the first to produce cultural and one-of-a-kind ponytail holders for people with the mentioned hairstyles. More than 25 years later, the company is still innovating.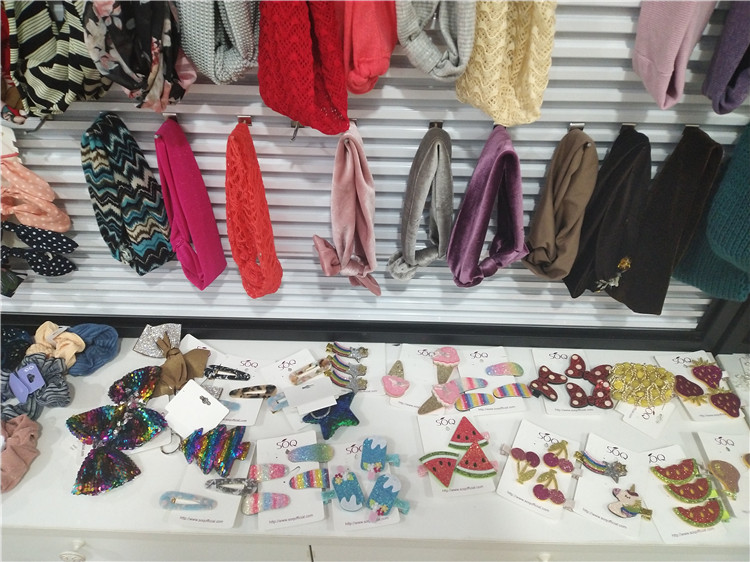 Linda Fashion is an accessories company that has been around for 30 years, offering the latest, trendiest, fashionable jewelry, accessories, and hair ornaments.
What they are big on is earrings for every occasion and also hair accessories. You can get scrunchies, head wraps, jaw clips, bows, flowers, headbands, clips, and so much more with a focus on the latest trends.
Linda Fashion also has bracelets, necklaces, and rings. Everything is fairly priced, offering among the best and lowest prices in the market. One aspect, however, they could improve on is their website is it can be slow in loading the products in stock.
This brand has a focus on CARAVAN® Hair Accessories & Products, which is a French brand. The material used to produce their accessories is celluloid acetate.
It is a durable material that has an everlasting luxurious finish to it, making it something you can indeed wear for the rest of your life, and it does not lose its glory.
The company does have a variety of hair accessories under various collections, including wedding, children, and seasonal. You can get all types of hair products at a fair price at Hairera.
This last company is New York City-based and family owned. It was founded in 2005 and operated costume jewelry and fashion accessories.
The team aims to enhance its collections, which are trend-focused consistently. Lux Accessories also works closely with chain stores, aiding them in developing their private label items based on the styles in season.
The brand also has an array of hair accessories to choose from and is decently priced.
Conclusion:
Great job. You finished this post. If you want to buy hair accessories, you also can contact the SOQ team for a better price.