How to Get My Jewelry Designs Manufactured? How to get my fashion jewelry designs in an effective way?
In this post, you will find the ins and outs of manufacturing your fashion jewelryAfter months of your friends drooling over your jewelry designs, them pushing you to produce more unique pieces for them and their friends, and after selling a few pieces online successfully, you've finally decided to get down to large scale manufacturing of your custom jewelry.
It is exciting, relieving for your online customers who no longer have to wait weeks before shipment, but it's also scary. You're literally plunging yourself deed in the murky entrepreneurial and manufacturing scene, and that takes courage. So, congratulation.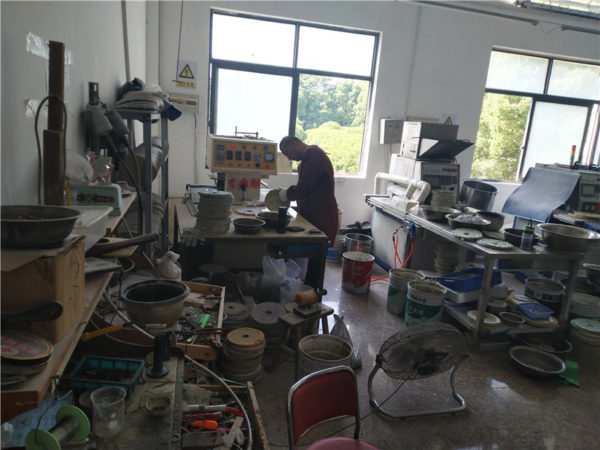 But, before reading this post, I really hope you guys can read this post first. This is a real Case study that will show you how to get your jewelry idea and designs Manufactured
This post will show you how to do to it step by step. Click here and open a new window to read: How to Make 40000 rings and Sold 20000 in one Week
Now, let's down to business. This article gives you solutions on how to manufacture jewelry designs.
First things first, it's important to note that the custom manufacturing of jewelry is mass production of your original jewelry designs, a process that allows you to sell multiple copies of the jewelry designs. If you sell unique pieces on a site like Etsy, mass production could be exactly what you need. Jewelry manufacturing is important when the demand for your jewelry pieces increases and also when you want to save on time and resources. Once you have a unique design out, you will want to focus on creating more unique jewelry, instead of the same old designs.
So, how do you get started? How do you produce enough of your jewelry pieces to sell in wholesale? How do you create hundreds of copies of the brilliantly designed pendant that you anticipate mass appeal from? The answer is simple – outsourcing.
You can outsource jewelry manufacturing in three ways, but the most common strategy is custom casting. The other process involves outsourcing manufacturing to a local company or looking for help around your locale or elsewhere in the country.
Related Post might be HELPFUL to your Business: How to Verify Chinese Suppliers Are Factories (Not Trading Companies)
Custom Casting
This is one of the most affordable ways of mass producing/ manufacturing jewelry. And if you find joy in creating one-of-a-kind jewelry designs instead of duplicating the old designs, casting of those custom designs will work for you.
The casting of your designs saves time and promises good returns, especially if you cast your popular jewelry designs. The reason for this is that instead of doing it yourself and redoing the imperfect silver casts, you get someone with the best casting equipment and focus on the creative bit of things. Outsourcing casting of the custom designs is also recommended when you don't have adequate funds to purchase casting equipment.
But, before we look at the outsourcing options at your disposal, here are some of the things you should do. In short, you have to prepare your designs for production. Once you have your design prototypes, follow these steps.
Getting the precise measurements for your designs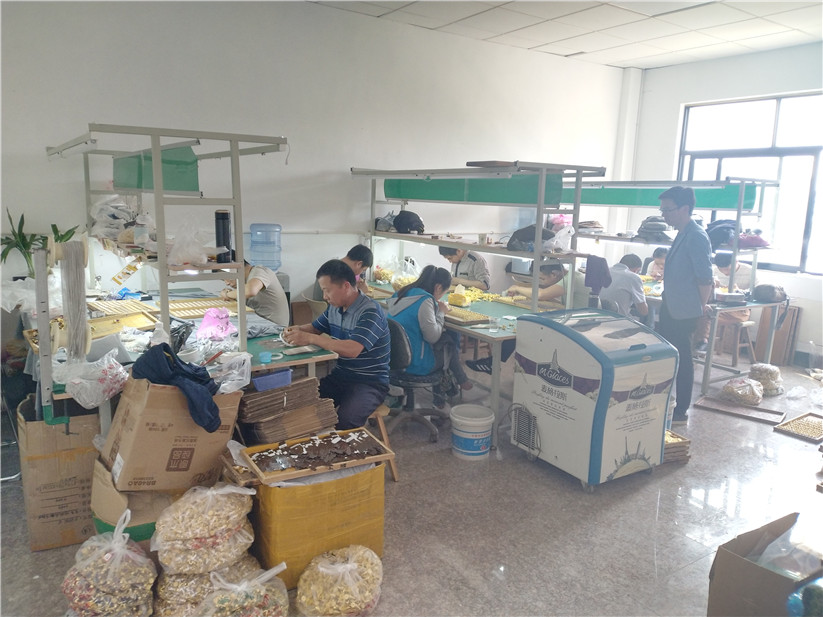 By now, you know the importance of accurate measurements in design. So, get correct line measurements. If your pieces need casting or wax models, make use of computer-aided design methods like CAM or CAD to help you generate 3D images of your pieces, right off your sketches.
On the other hand, if you're using the string or the wire-wrapped designs, you'll need good lines and precise measurements to replace the 3D drawings. Don't forget to incorporate high-resolution photos to that sheet for a visual reference.
Create your list of materials
Which material are you using to create that bracelet, earring, or necklace? How long or thick should the beading wire be?
Is the size of your clasps, chains, crimps, and the jump right alright?
You also need to create a sourcing list for all your items, along with their style numbers. This is where you need to address packaging too.
Labor and material costs
Using the list of materials and other requirements, determine the cost of every item, as well as the cost of labor.
Keep in mind that the labor cost is determined by the company you engage unless you have your own manufacturing equipment.
If outsourcing, provide the manufacturer with the list of materials and ask for their costing.
Related Post might be HELPFUL to your Business:
 Looking for Fashion Jewelry Manufacturer? – 6 Things Must Consider
8 Famous Custom Jewelry Manufacturers in China
12 Famous Brass Jewelry Manufacturers In China
Import Wholesale Jewelry from China in 2023? (Step-by-Step Guide)
Where to Buy Wholesale Jewelry in China? 
Here is the process of outsourced jewelry casting
Next, find a casting company and then find a model builder. Our understanding is that you need perfect jewelry designs, rights? Well, you need a professional model builder to use your graphic designs and turn them into models ready for casting. Working with the model builder is also helpful when planning to tweak different elements of your jewelry designs like the size and angles, depth, diameter, and thickness. Just include these instructions in your files.
When done with the custom model builder, you'll send your models to the casting company who will cast your designs. Most casting companies cast jewelry in Fine Silver, Sterling Silver, Stainless Steel, and even Bronze.
Note that when it comes to outsourcing jewelry manufacturing, you should try as much as possible to find a local company. Doing this makes it easy to resolve issues during mass production. It's also easier to fine-tune your pieces and to avoid losses.
How to find local jewelry designs manufacturers locally
Check out art departments in colleges
Attend all jewelry crafting and art networking events
If you're outsourcing out-of-state, consider searching for jewelry casting manufacturers online. Reddit is a great forum that could connect you with reliable jewelry manufacturers.
For custom jewelry mass production involving the use of specialized skills or equipment, talk the county department for economic development.
Related Post might be HELPFUL to your Business: 
Wholesale Jewelry from China? (2023 Step-by-Step Guide)
Top 10 China Wholesale Fashion Jewelry Manufacturers
Imitation Jewellery Wholesale Market in China
15 Fashion Accessories Wholesale Markets in US/UK/CHINA 
Top 10 Yiwu Jewelry factory Manufacturers You Can Trust
Besides the efficiency that comes with outsourcing production, there are challenges you should be aware of. These challenges include:
Quality control becomes harder when you're far away from where production takes place
You have to be ready to deal with paperwork, costs, and even time lags
Outsourcing to companies based far away from you will create issues around the implementation of changes, customization of designs, and it's even harder to uncover defective products. And even when the defect is uncovered, remaking the pieces takes a bit of time.
You have less control over the process
With an increase in demand, it might become a tad difficult to get the manufacturer to make more pieces on time.
You also have to be aware of county laws and their regulations.
To avoid most of these issues, consider working with manufacturing processes that produce the best results. Technologies like prototyping, ideation and comps are critical. Also, make sure that the company handles the material you need for your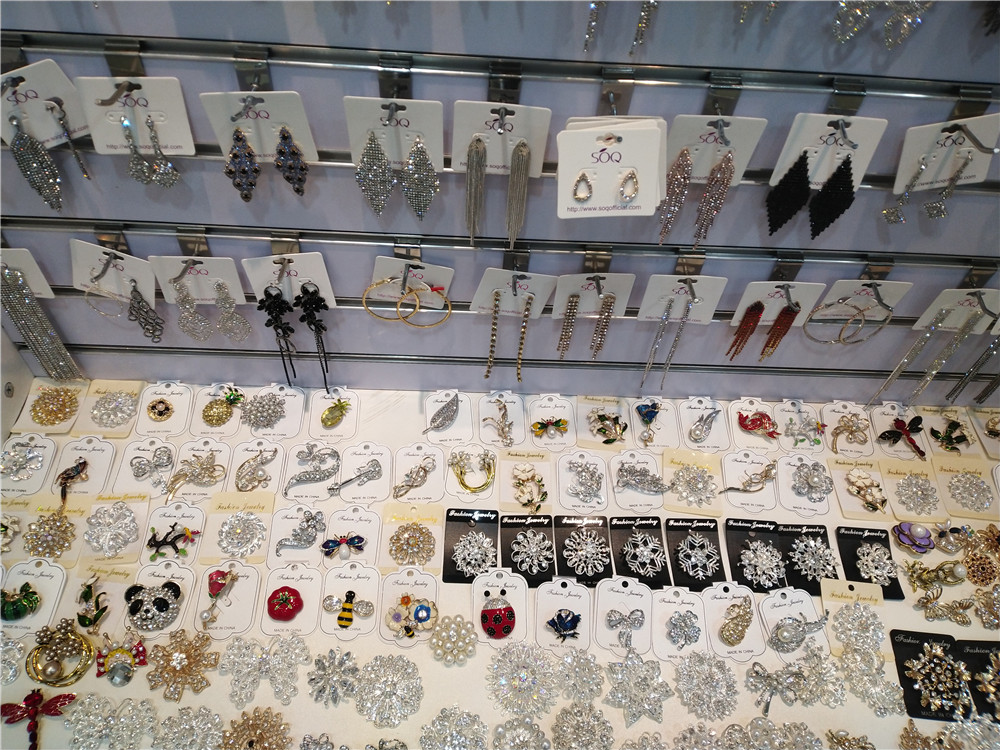 Related Post might be HELPFUL to your Business:
10 Private Label Costume Jewelry Manufacturers(You Can Trust)
12 Famous OEM jewelry manufacturers on Alibaba
10 Websites You Can Buy Cheap Wholesale Jewelry
16 Famous Jewelry Making Supplier for Wholesale Business