In this article, we look at what you need to know about making hair accessories to sell. We start with the reasons why you ought to consider jumping on the bandwagon and get into 5 practical tips to making hair accessories to sell and how to go about it.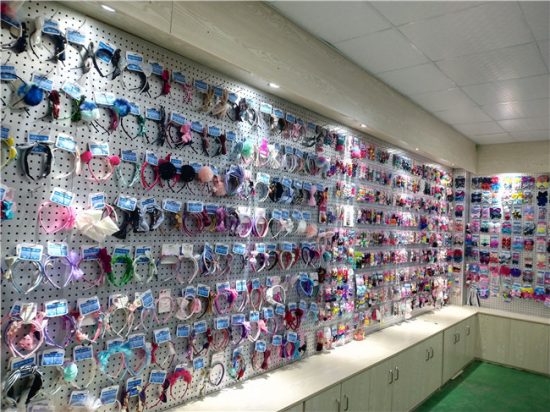 Why Hair accessories would be a great business?
Growing popularity since 2018: Since 2018, people have been looking at the runway where hair accessories have been making a comeback. There are no longer for a select few; there are a ton of different audiences to cater to.
Easy to Make: If you can buy raw material, you can make hair accessories on your own. If you want to be making handmade products, then you'll find that the hair accessories business is the right for you.
Very profitable: You can make your products in China at $0.50 and sell for $5-$10 dollars or even higher and make a handsome profit.
5  Tips on Making Hair Accessories to Sell
1. Learn Everything Related to Hair Accessories
Know your products
Before you get to making hair accessories to sell, you first out to know what products you want to make. Do you want to make bows or hair clips for brides?
If this is a hobby turned into a business, then you're likely to gravitate towards what you already like. If you were making bows for newborn girls, then when it comes to scaling, that is what you're going to manufacture.
If you're starting and you're not sure what types of products to start selling, then you ought to take a few days or weeks off to do market research.
Look at several websites and market places and see what types of products are in demand. Gravitate towards unique items that you've only seen in a few places but ensure that they are still selling. A website like Ali Express can let you know how much of a specific item has been bought.
Know your customers
Next, it is identifying who your hair accessories will be. If you want to sell, you're better off starting with a niche market and expanding to other lines as you grow. Picking from the baby girl hair accessories, you can move to have matching hair accessories for their mothers and the like. You have to start somewhere and then expand.
Part of knowing customers is also determining what their tastes are. Even with baby girls, mothers have varying taste.
What you ought to do is write a customer profile of the type of people you want to sell to. You'll be able to know exactly what kind of bows, for example, they would gravitate toward.
Know the hair fashion industry
The other part about learning everything related to the hair accessories industry requires turning to street fashion and the runway.
Take note of what people on the streets are wearing on their hair. Also, follow the content that the person in your customer profile is likely to be consuming.
What are their favorite idols wearing? What kind of hair accessories watch in the show they watch? What do they wear?
The last place to turn to if you want to be ahead of your time is the runway. Invest in magazines and check out what's being worn.
You can also catch runway shows on various channels and even online. What do models wear? What about fashionista celebrities? Focus on hair accessories so that when it comes to creating your own, you can do a unique take from all the content you've consumed.
2. Learning how to design hair accessories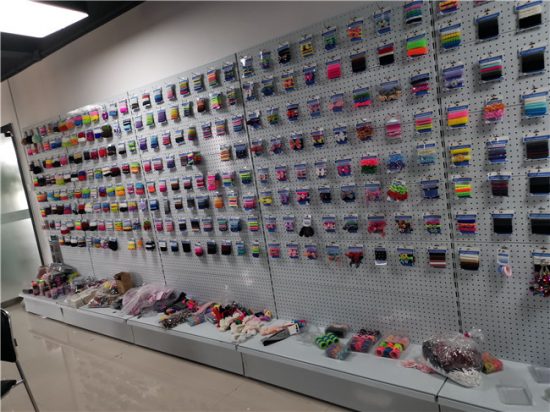 Learn from famous fashion jewelry designers
When learning how to create hair accessories, the internet will be a handy resource. You can start with a quick search of renowned fashion jewelry designers and look at their hair accessories section of the website or marketplace.
You don't want to copy; the purpose of this is research to get inspiration and understand the intricacies of designing jewelry. Take a few pieces that you like and see if you can create designs unique to you and that you want.
Learn from famous hair accessories websites
The purpose of getting yourself acquainted with hair accessories websites is so that you can gain inspiration from popular hair products. A website like SOQ is a good starting place because you're able to see what is hot in the market.
From there, you're ready to gain a general understanding of the difference between fine jewelry, fashion jewelry, and costume jewelry. You're also able to know what materials are used to dictate the price points of these three categories.
Learn how to use software to design your hair products
There are vast amounts of designs software that you can use to create a product. You can google some, including 3D animation software.
There are numerous tutorials online that can get you started on designing your very one hair accessories. This part is time consuming so cultivate patience as you do it. Alternative, you can do sketches and sit with a professional who's able to bring your design to life.
3. Know all about manufacturing your hair accessories in China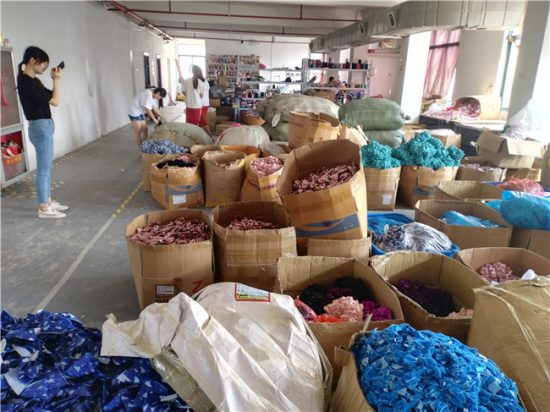 Why China?
1. Cheap price
When it comes to manufacturing, China is at the top when it comes to cheap labor and even less expensive materials. They are an industrial nation and make the raw materials for hair accessories locally, making them more affordable.
Overall, when you order in bulk, you're able to get amazing discounts. You can have hair accessories made for less than a dollar, and you sell it for more than $5, leading to high-profit margins for your business than if you were to make them locally.
The pricing will also be fair to the buyer and thus gravitate towards your hair accessories.
2. Quality control is great
Another place where China stands out is to do with quality control. They have domestic measures already in place that ensure that things are operating according to the law. Additionally, companies working with international brands such as those in the EU and North America have to ensure that they meet the regional standards. An example is not having nickel in any of the products imported. You can expect these and other regulations to be met by the time you're working with a tried and tested company.
3. Mass production
When it comes to manufacturing, China is known for its ability to mass-produce comfortably. Companies work in minimum orders mostly, and if you're working with a huge company, there is no upward limit.
You can expect under quality control, all the products you get will be the same, and at par with your requirements.
How to find a direct factory to produce your products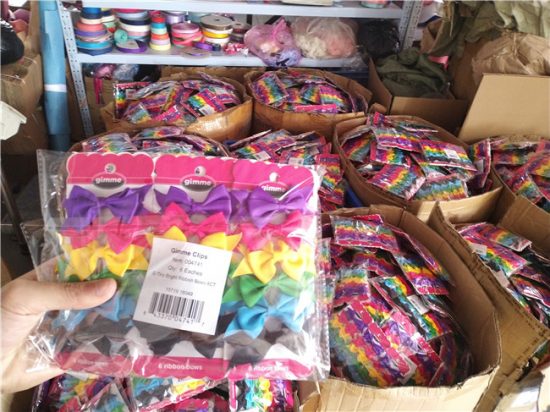 1. Rich experience
One of the ways to check background is through looking the clients a company has served and what their feedback has been. Before working with a company to make your products, ask for their company profile as it contains all the relevant information pertaining to the company. It is this document that will help you determine which factory is the right one. You can also track the products they have been making in the past to see if there have been keeping up or ahead of its time.
2. Audits passed
Part of your research should also be looking at if the factory has passed quality tests. Examples of these tests include Sedex, amfori.org or BSCI, or audits from big franchises such as Target or Walmart. It is not limited to this; if a company claims to be working with a recognized brand, then they must have audit certificates. That helps you validate if they are legitimate in their quality products.
3. Have a design or samples team
Generally, China's jewelry companies have a design team that you can partner to bring your vision to life. You can either give them a design you've come up with or examples of what you want and have them create something for you. From there, you want to have samples shipped to you to ensure that you're on the same page about what you want, including fabric, color, the hardware, and other aspects of hair accessories.
4. Mass production time
Aim to work with a company that takes the shortest time from design to shipping. The production time should be short. It will not be a matter of days but rather weeks. On average, it takes about 30 days or two months to get your inventory. That is why you have to make items that are head of their time so that when they hit the market, they are still fashionable and in demand.
5. Best Price
In the end, you want to work with a company that gives you the best prices. You want to make that your focus because what you get affects your profit margin. China is generally cheap when it comes to making hair accessories and jewelry in general as compared to other places globally. However, you still want to get pricing that maximizes your profits.
6. Experience with big brands and giant retailers
Along with expertise and audits, you want to work with people who have worked with well -known brands. It means that they are worth their salt. You also want to work with people who have proven themselves in the global arena. It also adds credibility to your company when you're starting your brand.
4. How to promote your products online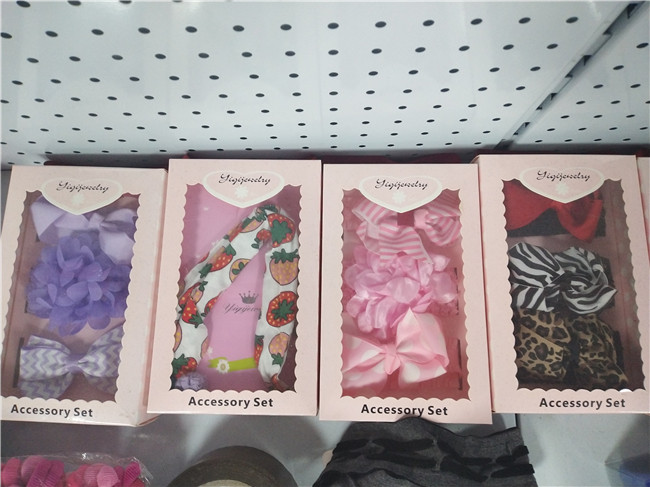 1. Build a website
The first step it so builds a home for your products. You want to have an online storefront where people can get access to your products. It is also the place where people will be directed to when they are looking for your products.
What you do have to ensure, however, is that you keep your content current. Have a blog section where you can share useful information and event updates. Your audience will appreciate it, but also Google will rank you higher, leading to more organic traffic.
2. Use social media
You ought to next turn to social media. You can promote your content on Facebook, Pinterest, and Instagram.
The purpose of social media is to eventually lead people back to your online store and blog section where they can make a purchase or learn something. Social media is an integral part of marketing, and you ought to invest time and resources.
3. Opt for third party websites
Another aspect of helping you push your products is by leaning toward third party websites such as Amazon, Etsy, eBay, Wish, and the like.
There are no limits to the number of places that you can be selling your products. For you to make the profits you desire, brand visibility has to be something you push toward.
5. How to scale up your business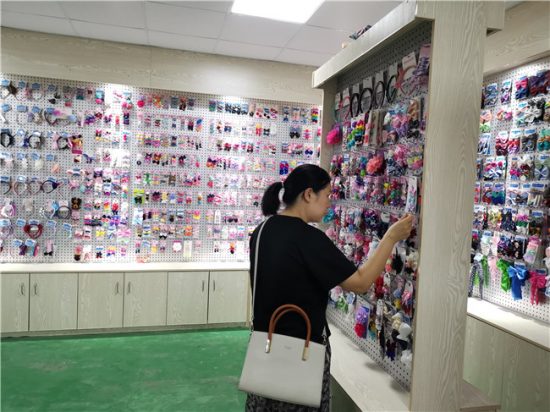 When it comes to scaling up your business, you have to ensure that the current model is working. It requires time to see what product lines are moving, which ones you have a lot of inventory left of, and what the growing need is.
An indication you should scale up your business if when the demand goes up and you're working hard to meet it. It means increasing your inventory and bringing in a larger variety of hair accessories that you know that your audience will appreciate.
Part of scaling also involves having a plan on how you'll go about scaling. You may require hiring a professional to take you through the process.
They will assist you in the process of sourcing for funds and securing sales. As you scale, you ought to have a staff that can carry through your visions as well. Lastly, invest in technology as it is vital to the scaling process to keep up with the new demands the business brings.
Conclusion
There is plenty that goes into making hair accessories to sell. Here we touch the tip of the iceberg. Use this information indeed as a starting point for your research and build your business from there.