Are you looking for OEM or ODE jewelry manufacturers? You are in a right place. Alibaba has made its name for itself by being the go-to marketplace for those sourcing products from China-based companies. If you're looking for OEM jewelry manufacturers available on the platform, then you've come to the right place.
This first company, which was founded in 2010, mainly focuses on stainless-steel jewelry. SOQ jewelry or Saiqiao jewelry factory does produce gold plated and pearl jewelry, along with rings, bracelets, stone jewelry, wedding rings, earrings, hair accessories, and jewelry for babies, only to mention a few. The minimum order is between two to five sets.
The main countries that SOQ jewelry ships products to are North America, South America, and Europe, and they've had 20,000+ transactions on Alibaba. The main selling points for this company is its competitive prices, quality products, and fast delivery. SOQ jewelry does have some certifications; you can check them out on their page on Alibaba or directly contact the company.
The reviews on Alibaba aren't many, but having ten years' experience with a 4.7/5 satisfaction rating is quite decent. The response rate could be better, only being at 81.5 percent, with the response time being 24 hours. That perhaps could be because of the time difference between China and the rest of Europe and America.
To know more about SOQ jewelry, please visit its official website here.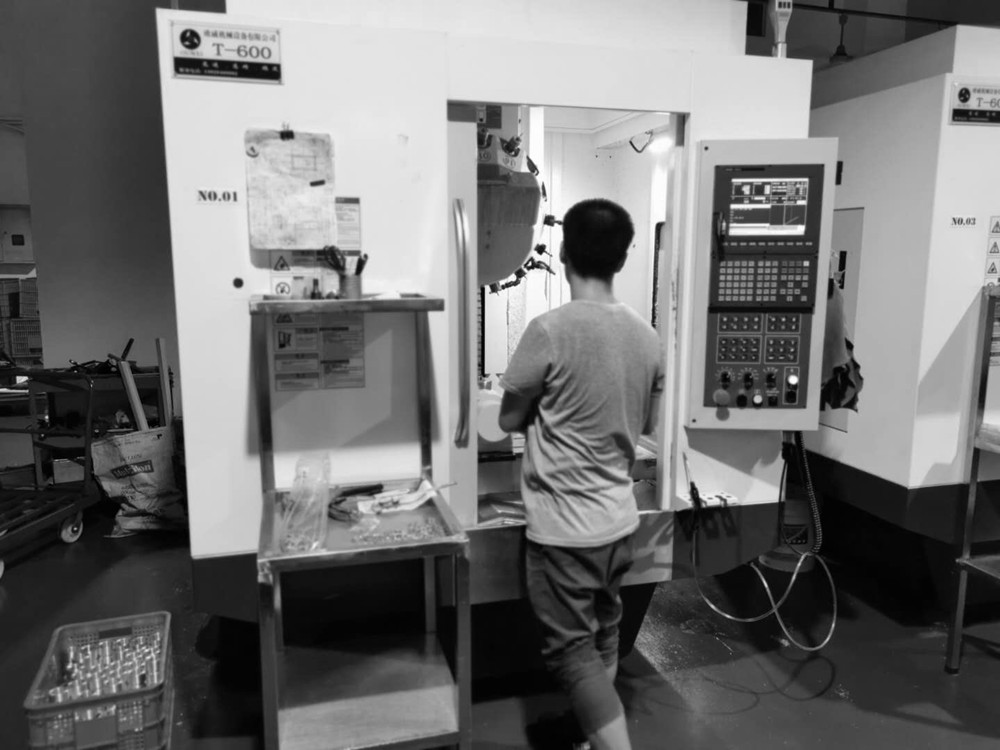 If you're looking for fashion jewelry from a company with testing equipment and a robust technical background, then you can check Nessa out. The materials mainly used in production are alloy, which is used in handcrafting earrings, chains, necklaces, rings, bangles, and brooches, only to mention a few. The minimum order is 12 pieces with the items reasonably priced
A likable aspect about this company is you can get samples, and after approval and a 30 percent deposit, you'll have your products in 30 days. Nessa ships its products worldwide, but its top markets are North America, Western Europe, and Southern Europe.
This company does have a lot more reviews, with the satisfaction rate coming at 4.4/5. Even so, they have an impressive response time of 97 percent while taking about 24 hours to respond, which is understandable. What's concerning, though, is the company has only one product certification, which is a test report issued in 2014.
Next, we have a company established in 2008 and specializes in the development, design, production, and sales of various fashion jewelry and accessories. What's good about Yuaili is their materials, and the electroplating process is certified by SGS AAS, which makes their products accepted in America, Europe, and other parts of the world.
Yulaili Fashion Jewelry's main products are the Pandora series, 925 silver jewelry, 319 stainless steel jewelry, copper jewelry, fashion jewelry, to mention a few. However, you can get jewelry made from beads, jade, agate, shells, pearls, wood, glass, acrylic, and other alloyed materials. The minimum order ranges from one piece to six pieces.
The satisfaction rate for Yulaila is quite impressive and based on the reviews given, the score is 4.8 out of 5. The response time is also about 24 hours, but the response rating stands at 99.3 percent. That means they respond to all queries, with next to none going unanswered.
Recommended Readings:  
8 Famous Custom Jewelry Manufacturers in China
12 Famous Brass Jewelry Manufacturers In China
Import Wholesale Jewelry from China in 2023? (Step-by-Step Guide)
Where to Buy Wholesale Jewelry in China? 
Dongguan Azone Jewelry is an integrated company offering design, development, production, and processing. If you're looking for a place to handle your jewelry from start to finish, then this is a brand to consider. They have independent lines for stainless steel, 925 sterling silver, brass, and alloy, with the Americas and Europe's primary target markets being the US, UK, Italy, and the Netherlands.
The company has been in existence for about 14 years, and they've adhered to both quality and fast delivery. The main types of jewelry they produce include necklaces, bracelets, rings, earrings, pendants, and charms.
The minimum order is typically ten pieces. The satisfaction rate given on Alibaba is 5 out of 5, but only has ten reviews, making it harder to judge. Their response time is 24 plus hours, with a response rate of 92 percent.
Established in 2005, Minos Jewelry is a manufacturer with multiple facets. They are engaged in research, development, manufacturing, and sales of a variety of fashion jewelry. Since its conception, the company serves as a formally registered watch business aimed at producing and selling gifts and souvenirs.
Minos Jewelry has expanded the company to create various jewelry using stainless steel, tungsten, titanium, and ceramic. With all they produce, the company ensures they stick to the ISO9001 quality management requirements. The materials used are under strict quality control supervision to ensure top-notch quality at a low price
The major countries where Minos's products get exported to are Europe, America, and Southeast Asia. Based on over 120 reviews on Alibaba, the satisfaction rating for Minos is 4.8 out of 5. The response time is a day, while the response rate stands at 90.9 percent—most of the products require a minimum order of 100 pieces.
Recommended Readings:  
Top 10 China Wholesale Fashion Jewelry Manufacturers
Imitation Jewellery Wholesale Market in China
15 Fashion Accessories Wholesale Markets in US/UK/CHINA 
Top 10 Yiwu Jewelry factory Manufacturers You Can Trust
This next company has been around since 2017 but has made a name for themselves. The primary materials Sevena work with are gold, 925 sterling silver, brass, and gold-plated alloys in jewelry making. The minimum quantity varies based on the jewelry; you can get one piece for some jewelry, while you'll need to order 120 of the same.
Based on the review 80+ reviews on Alibaba, the company gets a 4.9 out of 5 scorings and the highest supplier index in this top 12 list. Their transactions are also high for a company that's been operational for only three years with a response rate of 97.2 percent. Also available on their page are various inspection reports from SGS Group.
Something that also sets Sevena apart is that they have an ILS Social Compliance Audit issued by Disney. It thus explains why their primary market is North America, which brings in 89.00 percent revenue. The domestic market follows next with 5.9 percent, with the remaining income coming from various parts of Europe and Central America.
Lefeng is a professional stainless steel jewelry manufacturer specializing in producing various jewelry, including pendants, rings, earrings, bracelets, and bangles.
Other lines they focus on are floating charms, living lockets, mosaic jewelry, beads, DIY slider charms, and medical ID jewelry. The jewelry made is fashionable and environmentally friendly, and you're assured of new designs every month. The minimum order ranges between 10 and 50 pieces.
The main markets that Lefeng ships products to are North America, East Europe, Middle East, Africa, and Australia. Before anything gets shipped off, quality control checks all the products to ensure you get what you requested.
The company was established in 2013 and had a 4.9 out of 5 based on 80 reviews. As for their response rate, it's currently at 97.7 percent. When it comes to certification, Lefeng is certified by SGS, with the regulatory authority producing test reports for many products.
Related Business Tips: 
10 Websites You Can Buy Cheap Wholesale Jewelry
16 Famous Jewelry Making Supplier for Wholesale Business
Based on the world-famous small commodity city, Yiwu, Zhejiang, this company was established in 2008. Junhui boasts about being one of the leading manufacturers and traders when dealing with all kinds of fashion accessories. Junhui focuses on R&D to ensure that they offer unique quality products that are still quite affordable.
Apart from jewelry (only necklaces, earrings, and bracelets), you'll find that they do make lady scarves and popular handbags. The minimum order for jewelry available is between 12 and 120 pieces, based on the size and price. The jewelry and other items are primarily sold in the UK, the Americas, Europe, and Southeast Asia.
That stated, there are some contradictions. While their review is 4.9 out of 5, it is worth noting that only six customers have left a review. What's more, their response time is the worst on this list, where people have to wait for 72hours to have their queries answered. What's worse is that the response rate is 20.6 percent.
Founded in 2007, Right Grand Jewelry is known for its body and fashion jewelry. The primary material they work with is 316L stainless steel and titanium. There are five production lines, with 500+ new designs available monthly. The main products are necklaces, bracelets, earrings, nose rings, and belly rings, with the minimum quantity being between 30 and 300 pieces based on the jewelry.
The Right Grand Jewelry does offer free samples if you want to check something's quality and equally provide a free mold if you're creating your design. The final product that you get comes with free HD quality images. Getting your items can take anywhere from seven to 25 days. The main markets are North America, South America, and Western Europe.
What's impressive about this company is their 4.9 out of 5 satisfaction rates based on about 150 reviews. Their response time takes about 24 hours, with the response rate being 94.0 percent. They, however, don't have certifications available, but you can always reach and ask.
Youlead Promotion Business specializes in developing, producing, and marketing jewelry. You can essentially order their readymade pieces and have them branded for you, or you can ask them to make something for you from scratch. The minimum quantity order is 12 pieces. Before any product goes out, it has to pass by quality control.
You'll find that the brand adheres to international quality standards, that is, TÜV Rheinland. This body is a leading global and independent test provider you've been around for 140+ years. That allows them to ship and sell to various markets globally, including Western Europe, North America, Southeast Asia, Eastern Asia, and the Middle East.
Based on the overview provided on their Alibaba page, Youlead Promotion sate, they ensure to respond to queries in just eight hours. However, the app does mention they take 24 hours. That said, the response rate is an impressive 99.2 percent and has a company rating of 4.9 out of 5 out of 200 reviews.
Since 2006, Qingdao is engaged in product design, manufacturing, and retailing services. The products they make include earrings, rings, bracelets, body jewelry, and other kids. The primary materials used are stainless steel, brass, and other alloys. DS also specializes in electroplating and using real gold and PVD where you choose the color you wish.
You'll also notice they have a high transaction rate. That's because, whether you choose a design by Qingdao or your own, they are thorough in ensuring quality control. Before shipping anything out, it has to be checked three times. The response rate is 97.9 percent, with staff on a 24- hours on standby should something go wrong with your shipment.
A couple of things make this brand top on our list, despite it coming toward the end. DS jewelry has the most reviews on our list, with almost 500 people given the company an average satisfaction rating of 4.8 out of 5. The supplier index is also the highest, with four points out of five. The high rating makes sense because of working with companies like Facebook, Instagram, Shopify, Etsy, and Amazon.
Dvacaman Jewelry got established in 2012 and has since become one of the major players in manufacturing statement jewelry and accessories. The company relies on a strong team that ensures that design, production, packaging, quality control, and management run seamlessly with all their global clients.
Dvacaman stands out from the rest because they are the only company with a constant minimum order of one piece. They also do work with top brands, including Swarovski, J Crew, Zara, and Shourouk. That means that you, too, can provide your design, and it will be protected. That could be earrings, necklaces, bracelets, sunglasses, etc.
You can also get the value-added services of design packaging, product test, and international logistics, only to mention a few. The satisfaction rating is 4.6 out of 5, with about 185 reviews. Dvacaman  has a two-star suppler index but somewhat of a low transaction. The response rate stands at 94.9 percent.