Jewelry-making has become accessible to many, with jewelry kits readily available in craft stores and sourcing for raw materials being even more effortless. However, if you're looking to scale up to store status, read on to see people you can partner with within the US.
If you do not find affordable Jewelry Manufacturing Companies in the USA, you can contact this Chinese jewelry company to make fashion jewelry for you!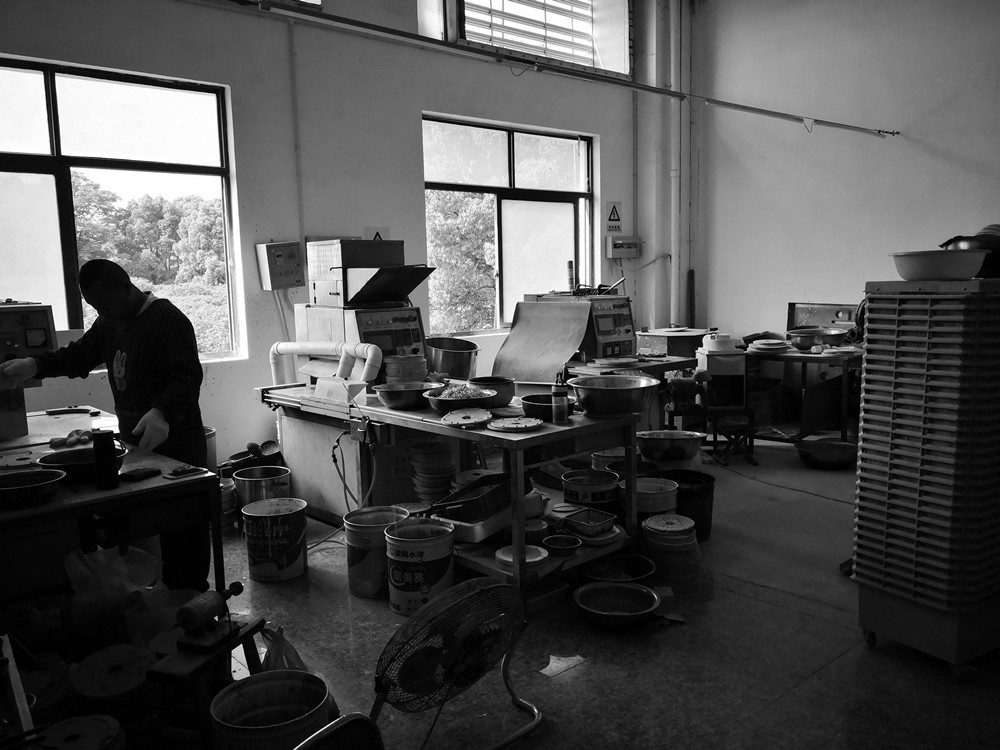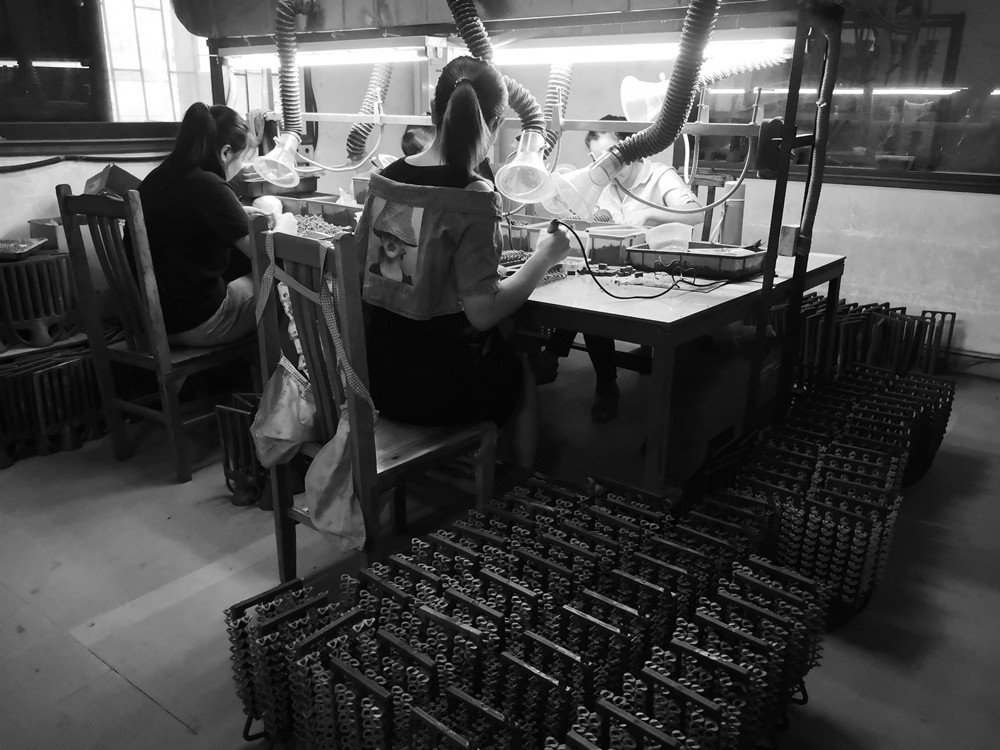 Why should you manufacture your jewelry in the USA?
If you're based in the USA, there are plenty of reasons to work with local manufacturers because the benefits outweigh the disadvantages. Let's have a look at a few.
Promotes the local jewelry industry: Recent times (the ongoing pandemic as per the writing of this article) has shown us that the global economy can come to a standstill. Imports and exports have suffered, and it's during these types you come to appreciate what's within your borders. Whether you're opening a small jewelry business or going full scale, consider checking out your local options first and supporting them.
The companies are highly regulated: There are many regulatory bodies within the US. You can check out the Jewelers of America website that gives you the relevant information you need. That includes lead levels in jewelry and using conflict gemstones or using precious metals. When working with the top manufacturers in the US, you're assured that you're getting the best.
Communication is faster: Apart from the time zones between coast to coast, it's a lot easier to deal with manufacturers within the US. There's only a three hour time difference, so the working hours are about the same. You don't have to wake up at odd hours to communicate with, for example, a manufacturer from China, which is an inconvenience when working on a time-sensitive project.
Shipping is easier: Shipping costs within the US tend to be friendly, depending on the courier used. Many of the companies covered here make fast shipping a priority so that you never lack any jewelry for your stores, whether brick and motor or virtual.
Recommended Readings:  
8 Famous Custom Jewelry Manufacturers in China
12 Famous Brass Jewelry Manufacturers In China
Import Wholesale Jewelry from China in 2023? (Step-by-Step Guide)
Where to Buy Wholesale Jewelry in China? 
Top 10 China Wholesale Fashion Jewelry Manufacturers
9 Famous US jewelry manufacturing companies (and a bonus)
We will share the estimated annual revenues (USD) with you as per Thomas, a company that has served as North American's top industrial sourcing platform for the past 120+ years. These estimates have helped us rank the top ten famous jewelry manufacturers in the US if you want custom jewelry.
This next company has been around since 1987, and while a lot has changed, their core values remain the same. For example, they still adhere to the three Cs: casting, computer-aided design (CAD), and computer-aided manufacturing (CAM). Au Enterprise's ability to provide quality products and exceptional customer service that earned them their reputation hasn't changed; it's only improved. The brand has opted not to outsource any of its projects but prefers to do everything from start to finish in-house. They also deal with small businesses and multibillion-dollar companies alike.
The difference is that Au Enterprises has drastically expanded, having both more choice in their product selection and customers. They have also adopted top-notch technology that has allowed them to work with various manufacturers to provide additional services compared to what they started with. To keep the company running smoothly as they expand, Au Enterprises ensure they hire only the best. The company's estimated annual revenue is $8 million.
The company's drawback is they offer specialized services such as engraving, setting, finishing, CAD, CAM, and even consulting, which only favors businesses. They don't have an online store, so individuals can't purchase from them.
Calling itself the leading American jewelry manufacturer, Custom Fashion Jewels prides itself in transforming your design into finished and packaged products ready to hit the shelf. What makes this brand very well known is its all-roundedness regarding services and products produced. They are essentially a one-stop-shop that you can work with from the developmental stage right to the packaging. Custom Fashion Jewels state that they are recognized widely as gold, silver, brass, diamond, and alloyed jewelry.
The company is manufacturers that work with small- and large-scale jewelers to bring their designs to life. Therefore, individuals can't make selected purchases. The company has a catalog if you want to get ready products in wholesale prices, but you have to fill in a purchase order form to make that happen. Custom Fashion Jewels estimated annual revenue is $4 million.
Under the brand name Robert Bartholomew, we have RB Jeweler Services. The company has been in operation for over 170 years. By far, this company is the longest-running on our list, and they've made quite a name for themselves. All the manufacturing processes are done in-house, with the production process in their fully equipped facility based in Port Washington, NY.
For five generations, players in the jewelry industry have come to them for quality products and exceptional customer service. You get your jewelry needs all under one roof. RB Jeweler Services that is not common is a jewelry and watch repair, along with pearl stringing. Other services, including custom manufacturing, finishing, engraving, casting, and private label production. You can rely on this company for bulk manufacturing based on their nearly two centuries of experience. The brand is estimated to bring in annual revenue of $3.4 million.
Recommended Readings:  
Imitation Jewellery Wholesale Market in China
15 Fashion Accessories Wholesale Markets in US/UK/CHINA 
Top 10 Yiwu Jewelry factory Manufacturers You Can Trust
12 Famous OEM jewelry manufacturers on Alibaba
10 Websites You Can Buy Cheap Wholesale Jewelry
16 Famous Jewelry Making Supplier for Wholesale Business
This company does have over 15 years' experience and operates from Los Angeles, California. They are skilled in both old and new manufacturing methods, blending them to help bring your vision to life. Just as with some of the brands mentioned here, the entire jewelry manufacturing process is done in-house. No project is too big or too small, promising to give the same attention to detail for each. MKM Jewelers also have quick turnaround speeds, with everything priced relatively fairly.
There are a couple of different areas that this company can be of service. They include CAD, CMA, mold making, lost wax casting, laser welding, setting, engraving, and finishing. The materials available depend if you want fashion jewelry or fine jewelry. Therefore, you can choose between various materials, including copper, brass, bronze, gold, platinum, or sterling silver. The revenue they bring in yearly is approximately $3 million.
Five generations have run Lee's Manufacturing since it's conception, with the current estimated revenue being at $6 million. They have always provided unique styles while using techniques and tools that make labor more comfortable. The services offered include individual design and merchandising services. The two main product categories are jewelry findings and finished jewelry. You can find almost every finding you're looking for, including basic findings, prong settings, stampings, balls, ear wires, and lever backs.
For jewelry, you'll find circles, polished tubing, love knots, children's jewelry, among others, with each category having a variety of options. You're equally assured that the company uses materials that meet both the US and EU safety standards. Just as with the two previous brands, individual buyers will have to look for retailers instead. For Lee's manufacturing, the minimum order is 100 pieces per style. There are, however, catalog available for easy choosing.
This US jewelry manufacturing company based in Chicago was also founded in 1987. Ever the years, they have kept up with the industry's evolution to provide excellent craftsmanship and offer high-quality products. If anything, they have been pioneers in showcasing and using the jewelry industry's latest technology. Casting House offers a range of jewelry manufacturing solutions that include CAD, precious metal casting and finishing, and rapid model prototyping. They have worked with over 2,000 jewelers in the US and around the globe.
The great thing about this brand is that individuals and companies can order finished jewelry from their full catalog. There is no minimum requirement, and all prices are placed to order. You do, however, need to open an account with them to view their private collection. The other limiting aspect is they deal only with engagement rings, wedding, and anniversary bands. Even so, they have a modest estimated annual revenue of $5 million.
People tend to look at the beginnings of this company as a happy accident, but there's more to it. The story beings with a 16-year old Matt Stuller wanting to purchase a ring for his girlfriend when he ended up in a jewelry store in downtown Lafayette in Louisiana. Broke, the kind jeweler, decided to open a teen account for him in exchange for doing various tasks around the shop
Being naturally curious, Stuller noticed that customer service and fast delivery wasn't to par, affecting the jewelry store in general. At 19, his desire to provide quality jewelry and still have excellent customer service and timely manner, Stuller started a jewelry business in his father's office before. In the back of his car going door to door 50 years on, Stuller has three North American operations and one in Barcelona and Bangkok.
There are 2,000 products available, such as jewelry, mountings, bridal bands, chains and cords, and other items. The estimated revenue for Stuller is $484million. Online shopping is somewhat complicated; you have to know the specifications you like to maneuver the site. You also do need to login to view the prices.
One thing that stands out about 3DM Jewelry Design Studios is their approach to manufacturing. The intro from the design team talks about a non-refundable shot of homemade potato vodka costing $6.00. They are not shy about their company culture but assure potential clients that they are passionate about helping them meet their creative goals. In essence, the 3DM jewelry design studio doesn't make jewelry, but mentors clients, provide consulting programs, and offers CAD jewelry design and development to achieve their goals.
The designers have over 15 years of experience in jewelry making, working closely with jewelry makers and other entities to create and develop one-of-a-kind creations. The brand is also conversant with designing jewelry and accessories, from fashion and fine jewelry to sunglasses and belt buckles. Their estimated revenue is $5 million. Do note that the company only works with gold, platinum, silver, and brass. The company is based in New York, so you can send them an email or give them a call from anywhere in the world.
Here we have a company that leverages technology to provide ultra-rapid delivery, meaning they have adopted a lean approach to running the organization. Their overall setup has allowed them to minimize stock and make deliveries to clients and large international brands on time. American Gemstone Group primarily focuses on predicting fine quality gold, silver, and vermeil silver jewelry. They work with jewelers, wholesalers, and boutiques across Northern America, Europe, Asia, and Australia. The estimated annual revenue is $4 million.
The company is relatively young compared to the rest, having come about in 2006 when the American Gemstone Authority LLC was created. The American Gemstone Group did not start in the US but in Thailand, where they worked to develop all-encompassing in-house manufacturing services. Clients' intellectual property is also insured in the US-based company, so clients and businesses are protected within the United States legal jurisdiction. There's no minimum order, but you need to register to get a catalog or share your designs.
We don't call this last company a manufacturing company because it isn't one. However, Shootdigital is one company you'd want to work with once you're done with the post-production process. Your jewelry needs exquisite photos done, along with other marketing and advertising materials required. All you need is to share your sketch or overall vision of what you want, and they'll bring it to life.
It's difficult for everything to be perfectly captured by an image, so Shootdigital provides retouching CGI, printing, and prepress. If you're unsure, then check out their portfolio. They have worked with high-end brands such as Estée Lauder, Marc Jacobs, and Chantecaille. The company ensures that every image they work on is as good as art itself and magazine-worthy. The team comprises former artists, architects, photographers, graphic designers, and sculptors who come to form a masterpiece. Their estimated annual value is $3 million.
Related Readings:   
Top 10 Custom Jewelry Manufacturers in the USA
8 Best Made in USA Wholesale Drop shippers 
20 Wholesale Fashion Jewelry Distributors in China/USA/UK 
Top 15 Wholesale Jewelry Suppliers in The USA
11 Famous Stainless Steel Jewelry Manufacturers In The USA