Are you looking for wholesale hair accessory making supplies? Or you want to buy hair bow making supplies. Here is a list of 10 places where you can buy Hair Bow Making Supplies.
We list them first and talk about them one by one.
Pro Tips: If you only want to buy 100- 200 bucks making supplies, you can buy on Amazon, eBay or Alixpress. IF you want to spend more than 500-2000 bucks, you can find a supplier on Alibaba, If you want to spend more than 20000 dollars, try to visit China to find a factory.
 DIY is not limited to home improvements. People are now turning to hair accessories where they have the freedom to create their very own pieces to adorn their hair. They are fantastic because you can make unique pieces that people cannot get elsewhere.
Here we are going to explore why you ought to consider buying hair bow making supplies and our top 10 picks of places where you can get them from. Let's get started.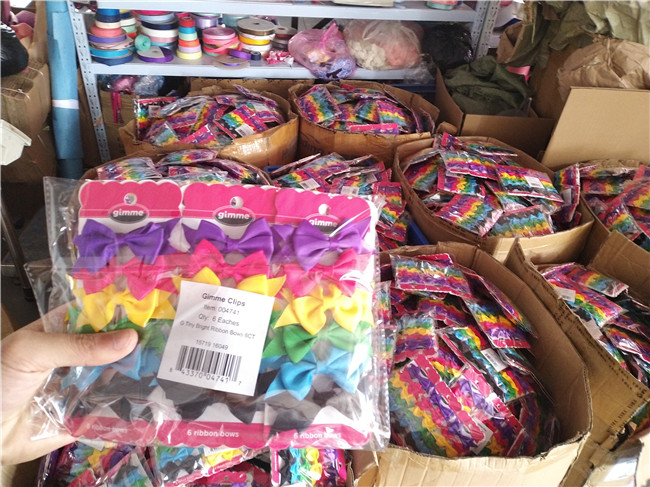 3 Reasons to buy hair bow making supplies
1 Cheaply priced and higher profit margin
As compared to purchasing hair accessories, you'll find that it is cheaper to purchase the raw materials. What also makes it ideal if that once you make the purchase, you can make a near unlimited number of hair accessories creations and bow design.
On a professional level, making your very own hair accessories' using the raw materials means that you'll get a higher profit margin than if you bought them for wholesale for resale.
The materials are cheap, and once you factor in the materials and cost of labor, you're able to make a higher markup.
2 You can make your own unique designs
The reality is that you can make whatever designs that you want when you come up to create your hair bow accessories.
There are endless pairings you can make with the bows and hardware. The bows come in various colors, fabrics, designs, and prints that you can select and pair for creations that you will not find anywhere in the market.
It could be for your crafts project, something you are making for a themed party or for sale, whatever the case you are guaranteed to stand out.
3 Allows for self-expression
The group of people who will enjoy the knowing where to buy hair bow making suppliers are is those who use their clothes, jewelry, and accessories as a form of expression.
They can purchase kits and make creations for a specific event or even everyday wear that ensures that they stand out. Therefore having a hair bow making kit is a true form of self-expression.
Where to Buy Hair Bow Making Supplies (10 websites)
Here we are to list our top 10 picks of hair bow making suppliers that you can purchase from. The list is indeed not exhaustive, but it is an excellent starting point to getting what you need to get started in your endeavors.
At Ali Express, you're able to work with various hair accessories suppliers. For example, if you need bows and hair clips, you don't have to get them from the same brand.
You do have the freedom to shop around for the best prices and quality and partner with your company of choice.
There is also a variety and competitive prices where you're able also to get discounted rates for your bow making business or hobby.
What makes Ali Express also reliable is the extensive range of choices available from fabrics to colors to designs. You're not restricted to what one brand has to offer as well.
SOQ is a top rated internet-based fashion wholesaler and manufacturer. They have their beginnings in 2012 and have since been known for their high-quality designs sold at competitive prices.
Their primary offering is wholesale costume jewelry lines but also hair accessories and hair making suppliers for various items including bows. You can import the various parts of the China-based company.
Alternatively, you can send the designs for the bow hair accessories you want them to make and have them bring the product to life.
Their partners include Walmart, JC Penny, and Forever 21. In all that the company has, scarves and bags included, their best selling items are hair accessories followed by the costume jewelry.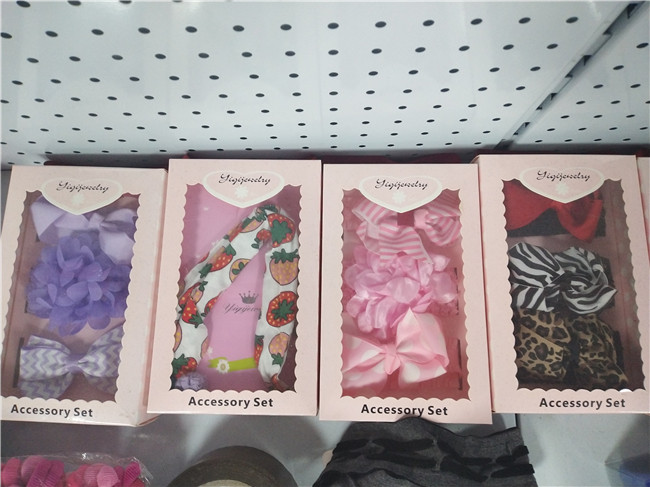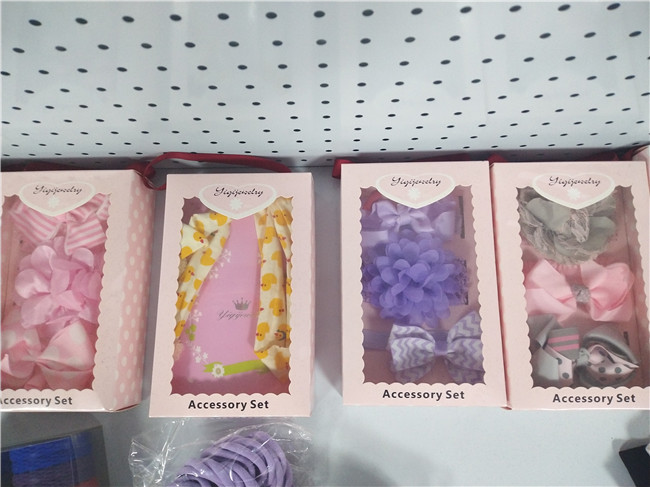 This family-owned company started in 2010. They provide everything you need to make your custom hair accessories, hair bows included.
One can get ribbons, elastics, embellishments, hardware in yards and sets. Some sales go up to about 75 percent. Of the accessories on the website, you can get them with various materials, fabrics, colors, and the like.
You can additionally get hair bow accessories that mark special occasions, including Valentine's and Christmas. It also depends on what you want to make, such as hair accessories for cheerleaders or back to school.
When it comes to bows, you can get solid, polka dots, printed, and glitter ribbons with hardware such as clips, head wraps, and barrettes, to mention a few.
Here you can get hair bow suppliers for cheerleading events to even scrapbooking. The company is called Ribbon and Bows Oh My in full and provides the wholesale ribbon and craft materials.
They have signature prints as well as themed ribbons made of fine grosgrain. RABOM is also a family-owned business with 20 years of operations and experienced staff.
Overall, they are a leading distributor in seasonal ribbon, hardware, ribbon hair bows, trims, and cheerleading accessories.
On their website, there are also tutorials on how to make your very own ribbon bows and other DIY projects. The brand also offers 250+ unique prints of ribbons, elastics, and decorations.
If you're aiming to get inspired for your next project before purchasing hair bow making supplies, then you can check out Creative Crafts Suppliers blog section.
There you will find tutorials and also interviews with creative crafters based around the world. You have tutorials for hair bows down to pop pom wreaths.
The company also sells starter kits for bow making that can be used in making different bow shapes using their toughened acrylic templates.
There are also bow dies for professionals. Hardware available includes alligator clips and also headbands glue guns, scissors, and fold over elastic.
Creative Crafts Suppliers also use EN71 Certified materials which make them ideal for making safe products for children.
Here is also another place where you can get hair bow making supplies. There are several vendors to choose from, each with various components and designs that you need to make your very own bows.
That could either be for business or as part of your crafts project. An example is getting printed bows for making an animation or whimsical bows for children and adults alike.
They are also ideal for occasions such as Halloween or a themed party. There is also hardware available to help create the perfect bow hair accessories. It only requires that you find the right vendor, make a purchase, and start your project.
Here is another company where you can get hardware for hair bow making. They include alligator clips, bow cards, embellishments, French clips, and snap clips. Always under Pay cater to large and small businesses alike.
It is also a family-run and operated the business, albeit small. It started when the owners were looking for hair accessories for their baby girl.
One thing they work toward is getting orders out of their warehouse in record time for a quick turn-around.
The company is also big on feedback where you can suggest improvements and items they ought to add in what they are offering. Currently, however, they have thousands of products.
The HairBow Center is a one-stop-shop for high-quality hair ribbons and bow supplies that are unique and sold at affordable prices.
A lot of the items can be gotten on wholesale. Their market is people who want to start a crafts project to those who want to create original hair bow designs
. Other products they have are ribbons, hardware, fold over elastics, hair flowers, hair accessories, and even hair-bow templates along with instructions to get the novice crafter to get started.
When it comes to ribbons, they have over ten different types, but they are available in thousands of various colors, length, width, and design options. Materials include grosgrain, velvet, satin, and gingham, including others.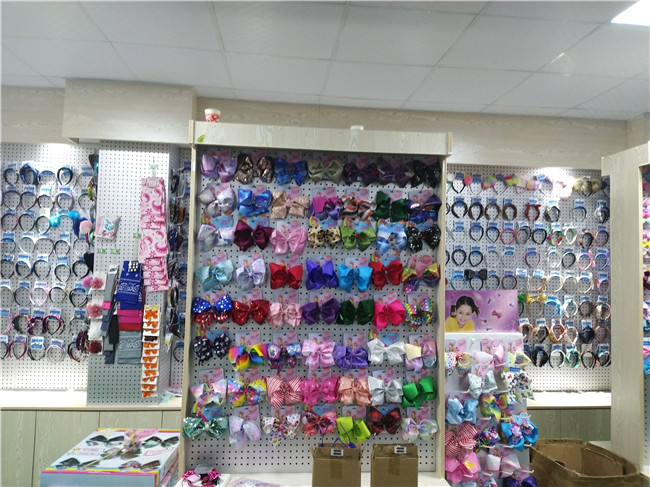 Available on Amazon, you can get a wide range of products from Sunsang. Their product offering is a DIY Hair Accessories Handmade Kit that has high quality and designs intended to meet expectations.
The kits are ideal for making baby hair accessories as they contain ribbons, clips, and bows as well as elastic bands. From just one kit, you can make over 50 hair accessories for a growing child.
You can use the kits wildly; you can sew or craft hair bows, or even making decorations for hanging, gift packages, parties, and wedding decorations as well as many other DIY projects.
On their Amazon page, the brand states that they will refund every penny when you're not satisfied with the product as a show of confidence.
At Pixie Dot website, you can get embellishments, dies, templates for making bows, printed bow fabric, glitter fabric, custom printed fabrics, ribbons, trims, bow making starter kits, and hair clips.
You can also get double-sided adhesive and materials made out of leatherette, faux suede, and double-sided fabric, among others.
There are a wide variety of prints that you can get for your bow making business or project.
Conclusion
Only one tip: If you order a big order, try to make a visit to the company you are going to cooperate. If your budget is low, try Amazon or eBay. They are quite fast. But their price might be high.