Looking for wholesale hair Accessories Suppliers? Here is a list of 12 wholesale hair accessories in China, UK and USA.
Accessories are what complete an outfit, and it's no exception with hair. A bow can make your outfit look trendy and girly while a clip made with pearls adds elegance to your outfit.
With that in mind, there are many reasons to get into the business of selling hair accessories. It is lucrative, and there is something for everyone's hair under to sun.
The styles are also quite many that you might need quite a few days to get through all the types of hair accessories they are and under the various categories. That's what allows business persons to tap into this industry.
You can find a company or online store and sell niche products for the target audience you have in mind. There's plenty of fantastic reasons why you should choose to sell hair accessories in 2019, but here, we'll explore the top three reasons.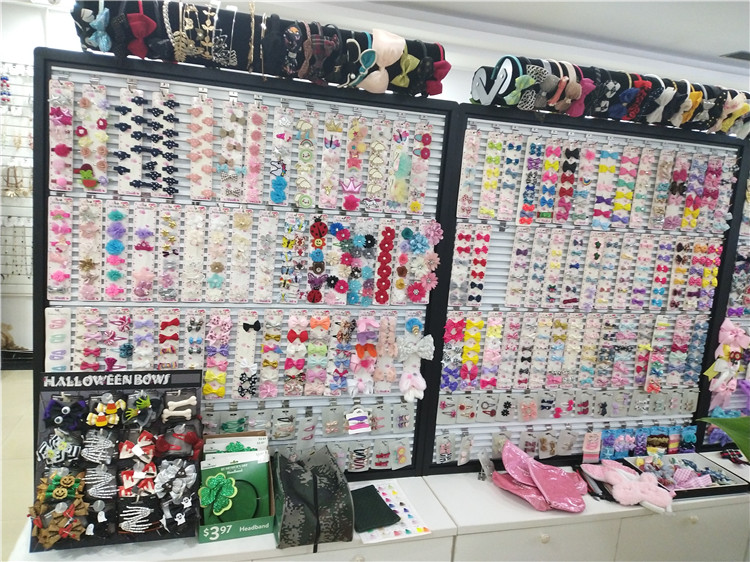 12 famous wholesale hair accessories suppliers
Now that we've explored the reasons why you ought to consider getting into the hair accessories business, let's look at the 11 suppliers that caught our eyes.
SOQ jewelry is a direct factory. SOQ is a vendor of giant retailers, such as Walmart, JCpenny and Forever 21. Some USA distributor also buys hair products from SOQ jewelry.
SOQ has three products line. Fashion jewelry, Hair Accessories, and scarves.  SOQ  was established in 2012, started with manufacturing high-quality stainless steel jewelry. And they are making hair Accessories and Scarves.
SOQ Factory passed a lot of Audits, which proves that the products they manufactured can be sold in the USA, the USA and the world around. If you want to know more about SOQ, click here to see.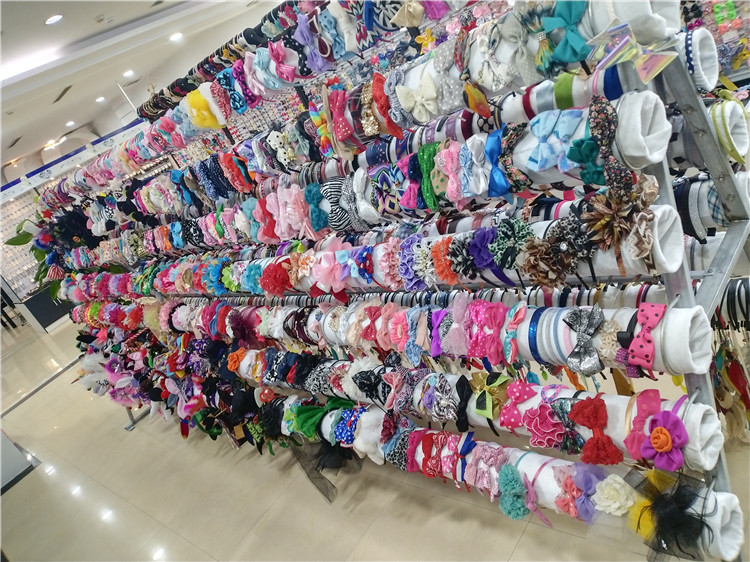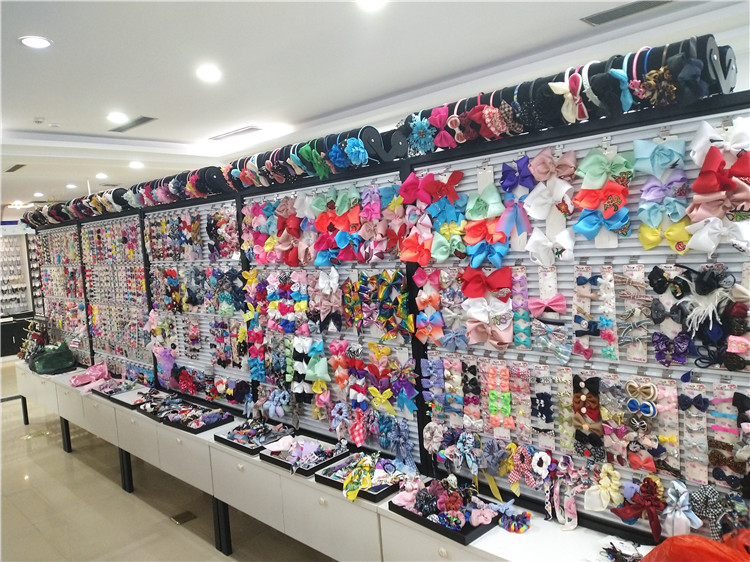 Recommended Readings: 
10 Companies that Manufacture Hair Accessories in China
8 Famous Wholesale Hair Accessories Suppliers in Australia
10 Famous Hair Accessories Wholesale Suppliers in NYC
Inca stock has an extensive variety of the latest and classic fashion wholesale hair accessories in the market.
Inca UK have been in business for 40+ years and have proven themselves in the industry when it comes to providing quality products and at affordable prices. Inca has over 2000 lines of wholesale hair accessories.
The company only trades with suppliers. That includes retailers, wholesale businesses, and those with online stores.
Inca imports containers that are 40 feet full of hair accessories weekly from various factories in China. The reason for this bulk purchase so that shipping is cheaper.
That equally means that customers make savings because the total cost of the product also factors in the low shipping costs. Inca products meet all EC requirements. Shipping outside Europe is  subject to carrier, and that can be expensive.
This global online retail company was founded in 2007 and had been shopping products directly to customers ever since.
LightInTheBox has a wide selection of hair accessories all priced favorably. One aspect that's unique about the website is that is available in multiple languages. Other products they offer apart from hair accessories is apparel, gadgets, and home and garden.
That can be a disadvantage given that you're less likely to get the variety of hair accessories you need from them because they are focused on other businesses.
However, from the 100+ pages of products, one can say that they are still doing a good job. Overall, you ought to get what you're looking for using the search function.
8 Reasons that started in 2013 and is a large company with 800 employees. They are dedicated to providing quality products and customer service.
What makes shopping for accessories at 8 Reasons easier is their refined search. You can purchase hair accessories in sets, and you can choose what material you want, the size, metal color, and brand style only to mention a few.
That makes getting what you have in mind a lot simpler than in other websites. You can also get items at a discounted rate. One thing however, that doesn't seem to work as well is the user experience.
Their website could use an upgrade though they do offer an extensive list of hair accessories and other jewelry.
DHgate is considered one of the largest and cheapest online cheap hair accessories supplies wholesalers.
They specialize in wholesale hair accessories supplies and also provide an online shopping alternative. This company can be your go-to brand if you're on a budget, and you want to get hair accessories for resale.
The reason they are cheap is their products are sourced from China where material and labor costs are low.
DHgate caters to a variety of clients such as those looking for bridal accessories, something pretty for kids and even maternity.
In the area of hair accessories, there are 203 different kinds to choose from which compared to other companies, it is not as much. There are closeout discounts, and you can also get free shipping.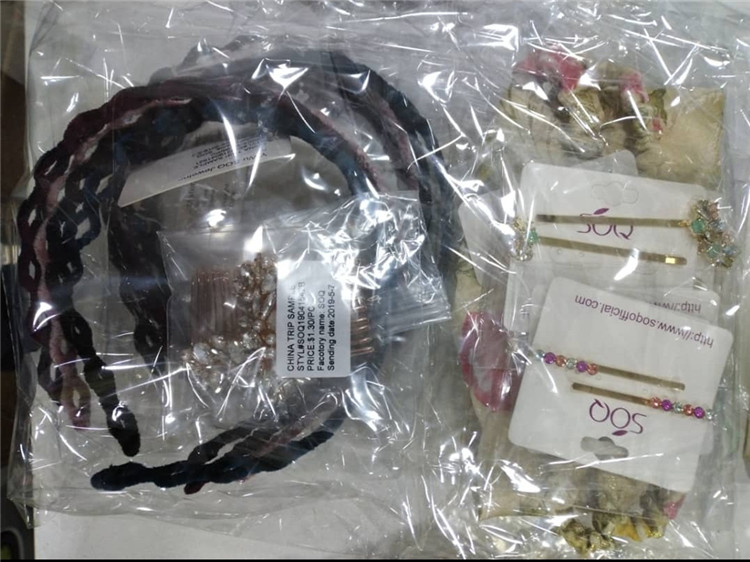 Global Sources is the oldest company on this list as it has been operational for the past 48 years. It is a B2B platform serving buyers and supplier both online and offline.
Their business plays a big role in trade between Asia and the rest of the world. They engage through online marketplaces, apps, magazines, and trade shows.
Another budge of honor that Global Sources has is they are 94 of the world's top 100 retailers, with over 1.5 million international buyers in 240 countries and territories.
Though these figures are impressive, their hair accessories products are limited. The company also dabbles in other categories of merchandise, including electronic components, hardware, machinery, and mobile electronics.
This brand is a wholesaler company providing not just hair accessories but purses, handbags, wallets, travel bags, and costume jewelry.
Just Fantastic was established in 2004, and they have a showroom in New York. Those high purchasing volumes of products get discounted rates.
Also, if you want something uniquely made for you like a handbag or hair accessories, you can ask them to do it for you. Overall when it comes to hair accessories, they have a wide variety to offer.
It includes classic barrettes, bobby pins, pinch and alligator clips, hair jaws, hair combs, and head wraps, only to mention a few. However, if you want to know how much they cost, you'd have to register and then login.
Relevant information:   Hair
12 Famous Wholesale Hair Accessories Suppliers
10 Famous Wholesale Hair Accessories Suppliers in the UK
8 Hair Accessories Wholesale in Los Angeles
Where to Buy Hair Bow Making Supplies?
Accessories Palace Inc. has been around for the past 23 years. This family-owned business is a wholesale beauty and novelty accessories supplier providing toys, bandanas, novelties, fashionable and trendy jewelry items, religious items and hair accessories, and much more.
If you want something for a special event or holiday, you can get just what you need. Weekly, the company, offers hundreds of new arrivals for wholesale buyers and retailers.
That means they are constantly keeping up with what's new and trending in the market.
One thing to remember should you make purchases from Accessories Palace is that they are closed during the weekends.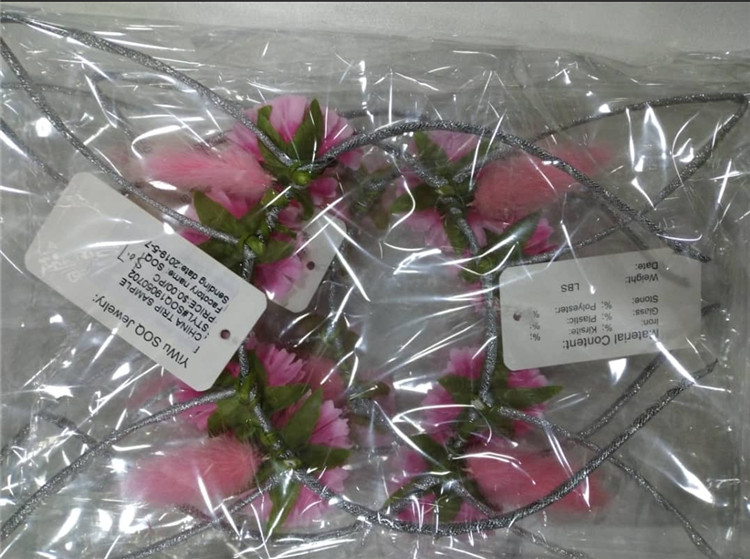 This company was founded in 1998 and is an industry leader when it comes to third-party B2B e-commerce in China. Made-in-China.com is under Focus Technology Co., Ltd.
That works in providing high-quality Chinese products from Chinese suppliers and providing information on both to buyers globally.
Something remarkable about this site is they are the first in China to have an -commerce platform conducting a full review on the paid-up suppliers they have.
Finding the hair accessories you want is seamless thanks to their refined search tools.
You can discover the products based on material, shape, style, occasion, and even color. There's also plenty of suppliers to choose from so you'll get your hair accessories at competitive prices.
Though this is a directory and not a brand selling hair accessory, it a useful resource when it comes to finding other companies dealing with these products.
They have a list of 62 companies, most of which are in the US.  Wholesale Central is a B2B company connecting supplier with those wishing to make wholesale purchases, including retailers and resellers.
Each company has a unique offering, and you can get what you need, even if you're looking for something as specific as to hair accessories made of shells.
The only minor issue is that sieving through all these companies can be time-consuming but worthwhile all the same.
One cannot make a list of 12 famous wholesale hair accessories supplier and not mention Alibaba.
There are thousands of suppliers when you're looking to purchase hair accessories. In the link to the site, we've used hairclips as an example, and 113,172 product results have shown up.
The good thing with this platform is you can choose to purchase all your products from the same brand or work with different suppliers for the types of hair accessories you want.
You'll always find some suppliers offering some very one-of-a-kind pieces. However, you'll need to have plenty of time on your hands to find the right wholesaler.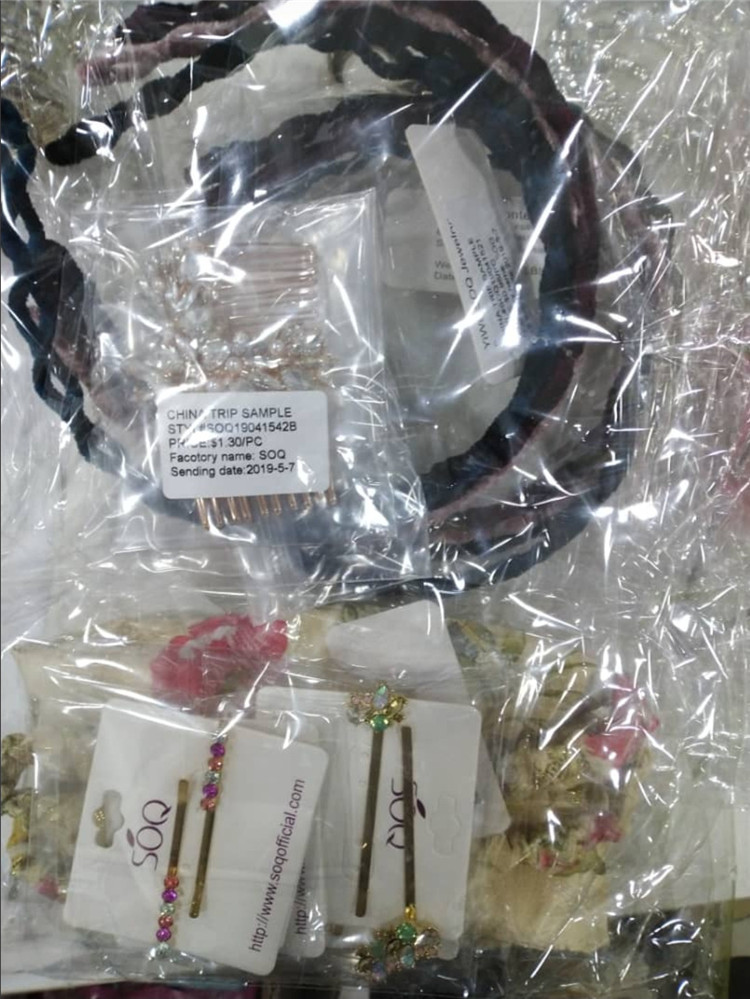 This is also an online B2B marketplace and is the largest in India. It was founded in 1999 and was intended to make doing business easy.
In the link, we have used 'hair accessories' as an example of what you can search for. A fantastic thing about the site is that it asks you what type you're looking for, thus helping you to filter the search further.
There are plenty of sellers to choose from, meaning you'll have to set time aside to get the right one.
Why should you choose Hair Accessories to sell in 2023?
 1. Hair accessories have been fashionable for decades and continue to evolve
From the era of The Great Gatsby and even before that to the Victorian times, hair accessories have been part of fashion from centuries. You've paintings of women in ancient Greece with flowers in their hair and headbands made from the same.
In every time in history, there was perhaps a hair accessory that defined it. Nowadays, we have access to what they had and much more.
The reason why hair accessories won't go out of style is that they complete outfits and make a person's mane look like a masterpiece.
The global culture has become fused where Indian-inspired jewelry is spotted on red carpets, and tiaras are what make celebrities look like goddesses.
There is a blur when it comes to what culture is known for what accessories, and that allows designers to come up with every conceivable idea there is on the market to meet customers' needs.
When it comes to variety, hair accessories are big on that, with new trendy styles released weekly. You can be part of people driving the evolution of hair pieces.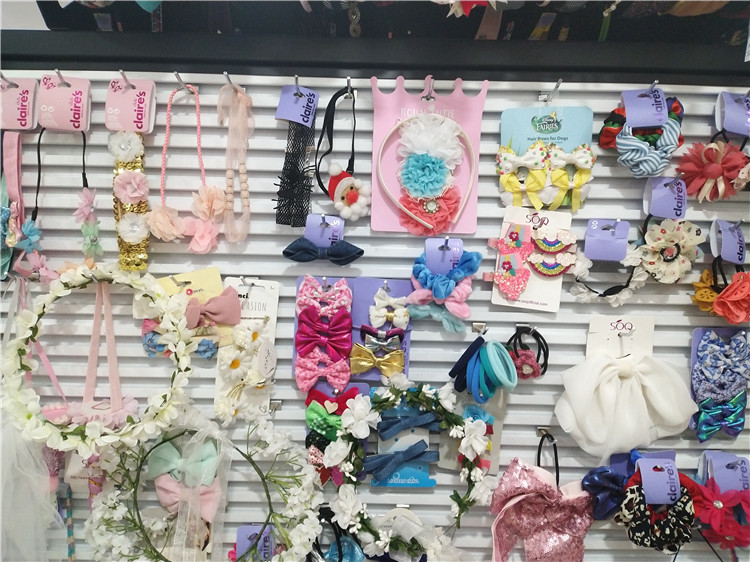 2. Hair accessories are very profitable
If the articles are anything to go by, selling hair accessories is lucrative. There are stories of people who turned their passion for selling hair accessories into a million dollar business.
Your brand might not get there overnight, but you can start selling hair accessories as a side hustle.
They are cheap to purchase, and this gives you a handsome profit margin, especially if you get them from a wholesaler who sells them at discounts.
Another reason why you can consider starting such a business is the variety available in the country. If you know your target market and partner with the right supplier, your accessories will be flying off your online and in-store shelves.
If you want to stay in the look for what people want, then you have to keep an eye on the runway and what stylist are using. Influencers and celebrities alike are a source of inspiration to know what to purchase and be the first to offer them to people only too willing to spend a few bucks to look like their favorite idol.
With a proper marketing strategy, there is no reason why you won't succeed in the hair accessories business.
3: Very Easy to make
Generally speaking, making hair accessories is quite cheap due to its size.
What would make it expensive is the type of materials used, for examples, precious metals, and stones? Otherwise, these hairpieces tend to be cheap and thus give the wholesale buyer a handsome profit margin.
Unless the design is intricate, they also take a short time to manufacture, which means you're able to sell and make back the money in record time.
If you're looking to make your jewelry design through a manufacturer if it's popular it will fly off the shelf.
You're expected to take inspiration from the fashion industry but also from the world around you so that you're able to make something specific to your brand that can't be gotten anywhere else.
Therefore, don't be afraid to make the bold step and create your personal accessories line.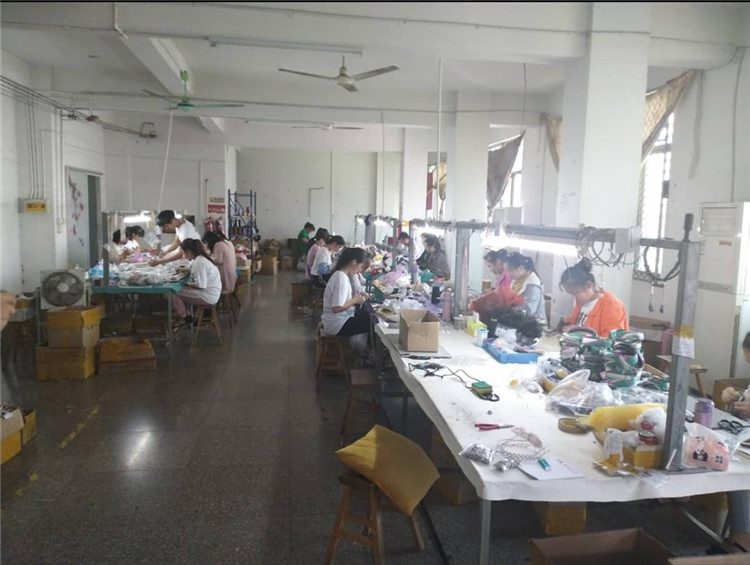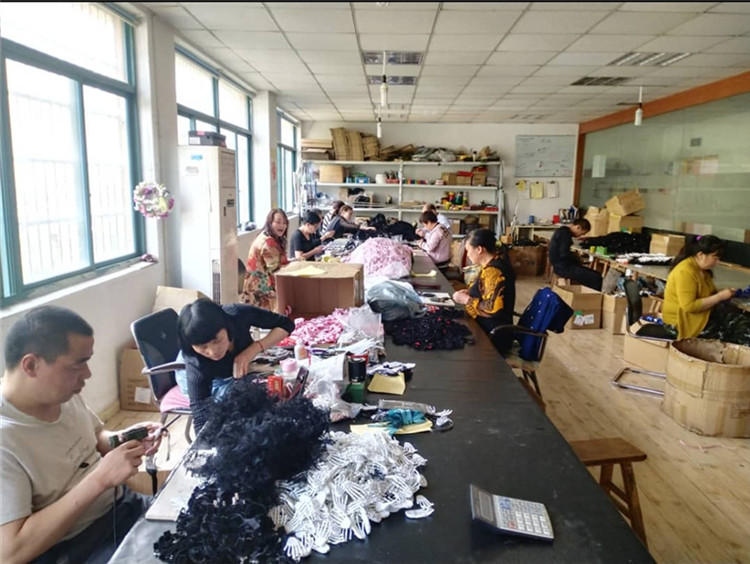 Conclusion
There are thousands of suppliers out there. Here is a list or place you can find them.  All you need to contact them. Asked them professional questions and choose the right one for your business.
Final tips: if you want to buy big quantity, your best choice is to find a direct factory. You can get a better price.