Looking for wholesale hair accessories in the UK? Here is a list of UK suppliers for Hair accessories. Check the list first, and then we will go through it one by one.
Hair accessories have been there for centuries because they work perfectly when it comes to adorning our hair and complete a look.
With technology, we can now enjoy a vast range of hair accessories in various materials, styles, and designs.
If you're in the UK looking to find a hair accessories supplier, we have just the list for you to get you started.
Otherwise, let's first look at the reasons why you should consider choosing hair accessories supplier in the UK.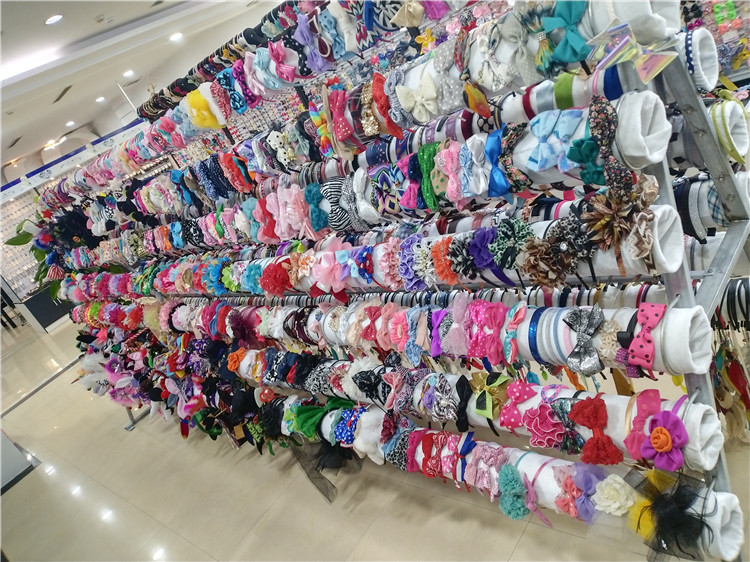 Why you should choose hair accessories in UK?
The convenience of buying locally: There is an added stress when you ship from outside the country because, in case of a delay, you might run out of stock and lose vital clients.
That's why it is ideal to source for hair accessories locally so that you don't have to worry about miscommunication and shopping.
Fast shipping: If you're using a drop-shipping model, getting a UK based supplier is best. They can deliver on the same day the order gets made. Equally, some suppliers offer free shipping for products above a specific price.
In general, however, a customer will gravitate toward your brand if your supplier is based in the UK because they are guaranteed fast shopping.
Smaller inventory: If you're starting, likely, you don't have the budget to ship products from China. That's where people globally turn to when they are looking for cheap but quality products.
Working with a manufacturer, however, means that you'll have to purchase large inventory to offset the shipping costs you incur. Those without a large budget, therefore instead gravitate towards local suppliers and get smaller inventories, especially when the business is new.
10 wholesale hair accessories suppliers in the UK
Now let's explore the ten wholesale hair accessories suppliers that you can consider partnering within the UK.
There are many more, but you can use these as a starting point and make comparisons as you grow your list of potential suppliers.
Recommended Readings: 
10 Companies that Manufacture Hair Accessories in China
8 Famous Wholesale Hair Accessories Suppliers in Australia
10 Famous Hair Accessories Wholesale Suppliers in NYC
In this website, you're able to purchase a range of wholesale hair, fashion jewelry, and bridal accessories.
Their main clientele is women and girls.
Zube Accessories is also big on selling a wide variety of bridal tiara combs, hairpins, and combs. They also have everyday wear, such as elastics and grips.
For the children, the brand offers colorful scrunchies, elastics, and Alice bands that appeal to their tastes.
The company deals with an array of traders, including retailers, market traders, eBay sellers, mobile hairdressers, chemists, and party planners.
Overall the company offers their products at competitive prices, but their collection is somewhat limited compared to other brands.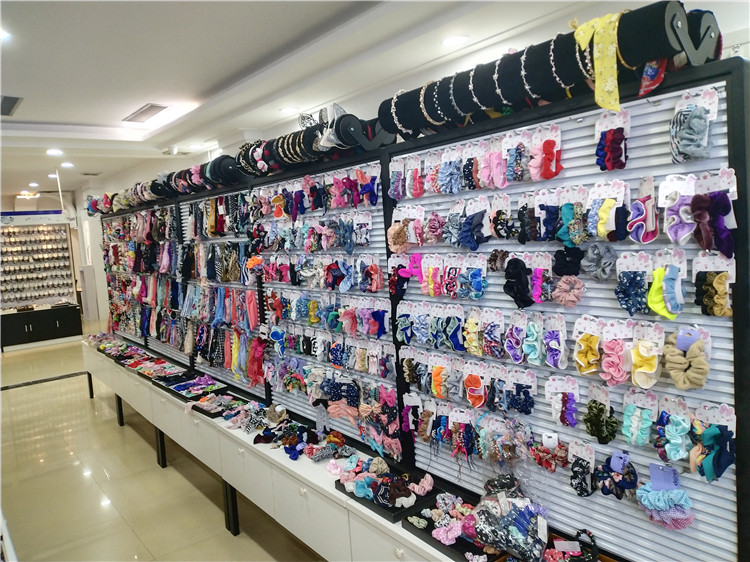 Jewellery World is a family-run brand, with it being in existence for over 20 years.
They offer precious and fashion jewelry, catering to the various demographics that are keen on purchasing jewelry.
There is a showroom in Central Manchester at Chatley Street that is off Cheetham Hill Road. They have a broad range of products, particularly when it comes to hair accessories.
Online you can get Alice bands, bun nets and shapers, chignon & bun holders, clamps, concords, elastics, kylie bands, scrunchies, hair flowers, hair extensions, and many more.
Though a lot of the items are unique, they can be a bit pricy.
At Inca, you can get stock for an extensive variety of the latest fashion wholesale hair accessories in the market, the basics included.
The brand has been in the market for 40 years. This company is a supplier only and deals with wholesalers, independent retailers, and also internet traders.
The costs of their products are competitive due to the savings they make when doing bulk imports. According to their website, they import 40-foot containers full of products weekly from companies in China that meet EC requirements.
From Ica you can get elastics, grips, Alice bands, hair bows, sleepies, Bandeaux, clips, bandanas, scrunchies, barrettes, hair chains, combs, clamps, bun accessories, hairdressing supplies and many more that add up to 2000 for women and children.
You can also start with small quantities to judge the quality before making a substantial commitment.
In the UK, Butterfly Hair is the only importer of African Butterfly hair clips. This family-run business has been around since 2006 after a partnership with African Butterfly South Africa that was looking to expand into the UK.
The interlocking combs are made from women in the South African region of Gauteng who bead the clips in fantastic designs.
The parent company seeks to eradicate poverty and unemployment by providing employment, training, skills, and sustainable work for those in the region.
Most of the hairclips on the website cost about £20, which is pricey. However, when you make the purchase, you are helping families get a better way of life.
The company also has a patent for the clips.
This is a UK company based in the Midlands and has been a retailer for the past 20 years.
They primarily specialize in children's and ladies fashion jewelry as well as hair accessories such as those listed for other websites.
Emelia has an expert team designing their extensive range of products that meet the latest fashion in the market. Overall, the company is significant in giving customers value for money.
You can also get products that are specific to the type of brand you want to start. Emelia also offers specific labeling and barcoding.
If you want something made for your brand, you can reach out to them to tailor it. The company also works to ensure convenience in shipping to customers and ensuring their stock is refiled on time.
Relevant information:   
12 Famous Wholesale Hair Accessories Suppliers
10 Famous Wholesale Hair Accessories Suppliers in the UK
8 Hair Accessories Wholesale in Los Angeles
Where to Buy Hair Bow Making Supplies?
This company is a wholesale hair accessories brand where you can get basic to elaborate designs for hair accessories.
They offer a range of hair accessories in various materials, textures, and style. You can get items made from wool, metal, elastic and everything required to give customers a fantastic hairstyle.
Inspiration for Amber Jewellery comes from the catwalk, coming up with 250 types that customers can use to recreate fashion hairdos.
It includes stain finish hair ties, essential hair combs, bun shapers, floral hair grips, head wraps, and back to school hair accessories, only to mention a few.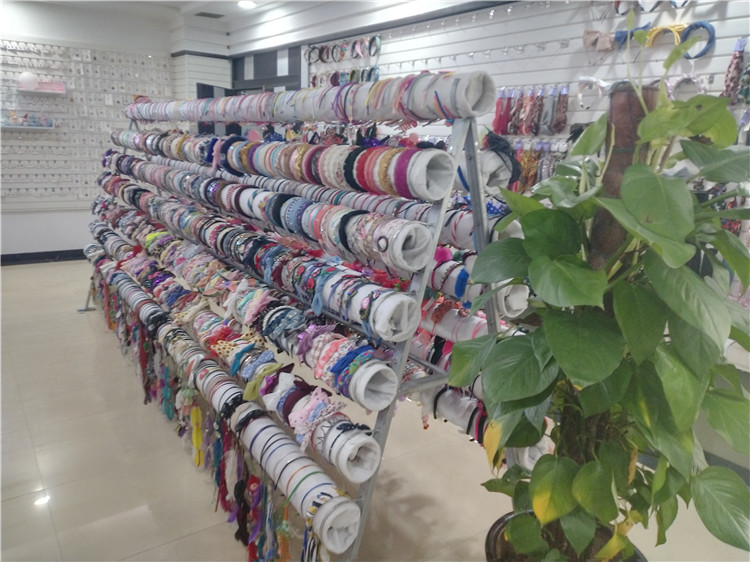 This brand is among the leading hair accessories wholesalers in the UK.
They have an extensive collection that they continually ad to. You can get fun and flirty variety of hair accessories that appeal to girls and women alike.
These include bright butterfly clips, bobbles, and other cartoon characters, including unicorns and bunnies. Overall, these are hair accessories that stand out and can make the plainest of outfits look complete.
Given the creativity that goes into creating their collection, all women are likely to find something that appeals to their tastes.
Talbot Fashions ensures that their pieces are functional and fashionable at the same time.
With this website, you get thousands of products at discounted wholesale prices.
A&K hosiery also has an import division here they have exclusive products. One thing they emphasize on their website is their buying power, which gets them huge discounts.
That means that the customer can both purchase smaller quantities and at trade prices to avoid having dead stock.
For the person making the purchase, it means making more profits in the long run. Overall they send what is trending and products that fly off the shelf, their hair accessories included.
They partner with people on eBay, Amazon, shops, markets, and other stores to provide products. However, you'll have to log in to see the price.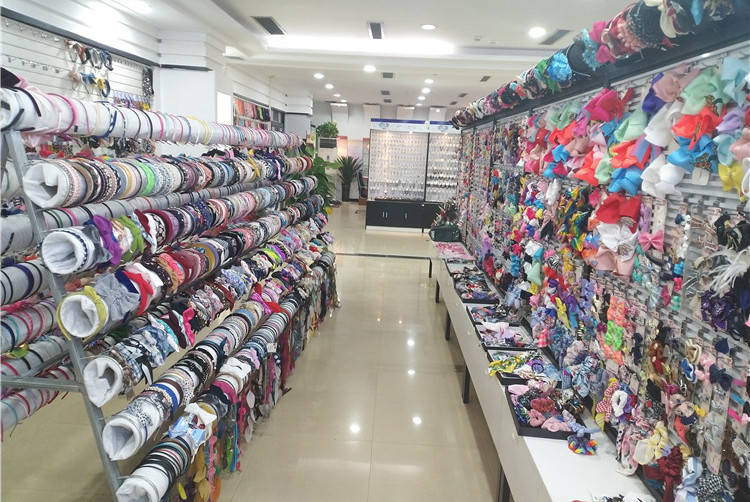 According to the website, Angel Wholesale is an award-winning UK Baby and Gifts, Wholesaler.
They specialize in high-quality baby and children's clothing and other baby products from top baby brands. Their selling point is being the go-to website when you want clothes for your baby, to gift them to someone or start your line.
For those in the latter category, they have blank clothing and other accessories that you can personalize or brand as you wish.
The main clients of Angel Wholesale are the UK and European retailers, party planners, boutiques, mail order, embroidery, promotional companies, and personalization companies that want baby clothes and accessories including toys.
However, their list of hair accessories is not as extensive as others.
Lastly, we have Apollo wholesale, which has over twenty thousand product lines. They range from fashion, hoister, beauty, party, gifts, and smoking goods.
The brand began trading in 1988, which started as a showroom and then they created the website the following year.
Over the years they have expanded, starting with selling costume jewelry and moving to now having even cosmetics, perfumes, hats, gloves, belts, scarves, ornaments, skin care, toiletries and the like.
They sell to sole online traders, independent market traders, multi-store retailers, and the like.
When it comes to hair accessories, they primarily offer hair flowers with elastics and clips. Otherwise, their collection on hair accessories is limited.
Conclusion
If you want to grow your fashion business, SOQ factory will be a great choice for you to make products in big quantity with very low price.
IF you want to know more about making hair accessories in China, go to our about page to know more.