Are you looking for private label products examples? Do you want to take your business to the next level by private labeling your product? Or you just want to know the types of private labels. You come to the right place.
Here are 11 examples and solutions to private label your products.
First things first, we talk about 11 ways first and then go through one by one.
Example 1: Screen Printing (or Silk Screen)
Example 2: Laser Printing / Engraving
Example 3: Molding
Example 4: Thermal Transfer
Example 5: Woven Label
Example 6: Sticker Label
Example 7: Machine Embroidery
Example 8: Paper Cardboard
Example 9: Printed Poly Bag
Example 10: Customized Box
Example 11: Hang Tag
In the past years, SOQ has served many Amazon sellers. Our company aided over 100 clients from the US import their products ( mainly Fashion Jewelry related) from China and have them shipped to Amazon's FBA center.
Though our brand is relatively new in the market(We started our Google business in 2018), we ensure that each client gets their private label needs executed as per their branding strategy. They share their designs or, through collaboration, we work with them to meet their branding needs.
The internet is flooded with articles informing people what the advantages of private labeling are. However, none share their experience of working with a private labeling company. They don't get into how to do private labeling or how much it would cost to get your private labeling done in China when importing
Here are the 11 most common solutions and examples available when adding a label or logo to your products. The intention is to inspire you.
Related Post might be HELPFUL to your Business: How to Verify Chinese Suppliers Are Factories (Not Trading Companies)
What is Private Label? Why It's Important for New Business?
When we talk about private label, we are referring to the logo, information or patterns placed on manufactured products whose origin is not the retailer. It means that one company does the manufacturing, and after that, another company purchases the products and adds its branding to them. It is through the retailer's branding that they gain customer loyalty.
Those wishing to start a business of importing from China and selling on online marketplaces like Amazon require a sound strategy to succeed. First, they ought to find a good product in a niche market where competitors are limited.
After, follow through with importing quality product from China. Add your private label on the product. Lastly, start marketing the product under your brand.
The reason businesses turn to private labeling is because it's the only way customer can distinguish your products from others. Quality products with unique designs also tend to attract both a higher price and a loyal following.
It makes your profit margins higher than that of other goods in your niche market and your supplier.  
Add Your Private Label on Product & Packaging
For most products, you can add your private label or logo on the product itself or the packaging. Here are 11 primary solutions as listed above and has worked with clients to add them to all kinds of products. The five solutions on the left are done directly to the product while the six on the right get added on the packaging.
We'll proceed to expound on the 11 private label alternatives, along with the estimated cost of each. The intention is to give you branding ideas and ensure you don't get overcharged by a Chinese supplier.
Example 1: Screen Printing (or Silk Screen)
The most common and widely used means of private labeling is screen printing. It is done on both the product and its packaging. This kind of printing is for products made of all types of materials. They include plastic, glass, stainless steel, rubber, wood, etc. For those purchasing more than 500 pieces of a singular item, screen printing is the cheapest and easiest approach to private labeling.
A majority of Chinese factories offer screen printing service free of charge for those spending more than $2,000 per item. Those who do charge, you'll pay a fee of about $60 for the creation of a printing plate with your logo and charge an estimated 0.02 per product as labor fee. Opt for a supplier offering the service to avoid having another party added to your business chain.
The only drawback with screen printing is it's not suitable for multi-colored patterns. That is especially for designs with a gradient color. The best labeling alternative for such products is thermal transfer or other solutions depending on the material.
Example 2: Laser Printing / Engraving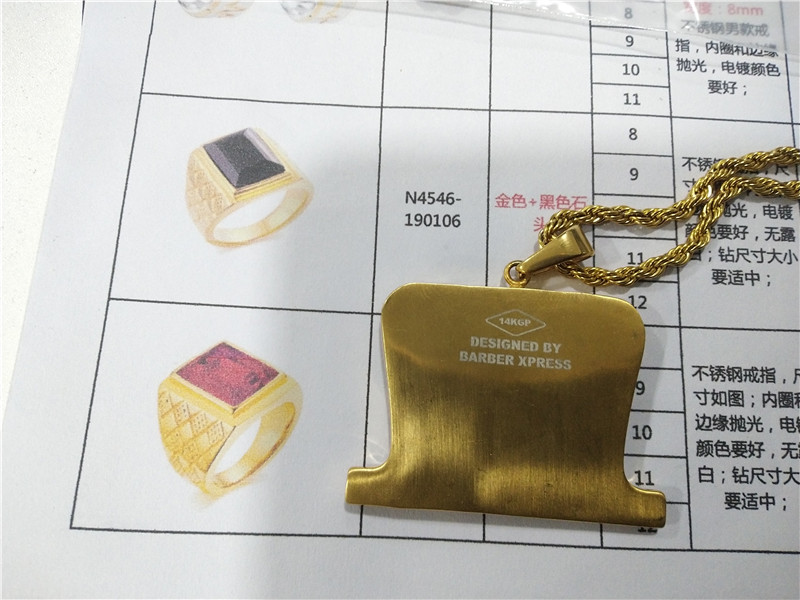 Laser printing or laser engraving is the alternative you ought to go for if you want to give your products a superior appearance. It is why the market is filled with items and products that have labels and logos done using this method. Laser engraving is also ideal for personalized gifts whereby you wish to write someone's name and a message on it.
What makes it ideal is that it doesn't require plate-making as people don't typically make large order to meet the MOQ. A supplier can charge you less than a dollar to have a logo printed on a stainless steel bottle. For those with more items, the cost goes down to $0.01-$0.15 per piece depending on the quantity and label size.
Related Post might be HELPFUL to your Business: Looking for Fashion Jewelry Manufacturer? – 6 Things Must Consider
Example 3: Molding
Molding typically gets done on plastic, rubber or metal products. Once it goes through the machine, the item comes way with a label or logo carved out of the material. It requires the private label company to change molds and create one specific to your product.
What makes molding advantageous is that it provides even higher quality than printing and tends to look more natural. Even with this appeal, clients are strongly urged to go for this private label solution if they are purchasing a small number of products.
In general, the company will not charge you for branding your items. What they will however do is charge you a fee for the changing or creation of the mold. The price is dependent on the products. For plastic items the cost range from $1,000 to $3,000 and $500 to $1,000 for metal products. The duration of getting private labeling done takes between 15 to 20 days. It takes the longest on this list of solutions.
Example 4: Thermal Transfer
As the name indicates, thermal printing is done between temperatures of 1400 and 1800 Celsius. Due to this use of heat, there are limits to what materials you can private label using thermal printing. The products you can brand using this method are leather, stainless steel, wood, glass, ABS, PE, PP, EVA, etc. The above image is an example of the work we've done. Its logo is that of a local Chinese company that wanted its logo thermal printed on non-woven bags.
This method of printing is more expensive than silk printing due to the introduction of heat. Using the above example, the company paid about $100 for the printing plate of the 7x7cm size gradient color logo our team created. We charged them an additional $0.04 printing fee per bag for labor.
Example 5: Woven Label
Woven labels tend to get sewed at the edge of items made of fabric such as jeans, hats, bags, and shoes. They are smaller and overall make things look more appealing as compared to printed logos that take away attention from the item itself. To set yourself apart in the market, opt for this type of labeling solution. You'd be going against the grain of what others are doing in the industry.
You can do that with just about anything, from umbrellas, tents and sleeping bags. These labels don't fade, making them all the more ideal. As with other solutions, the price is dependent on label size and quantity. For a 3x4cm size woven label you'll pay about $0.10 for 1000 pieces.
Example 6: Sticker Label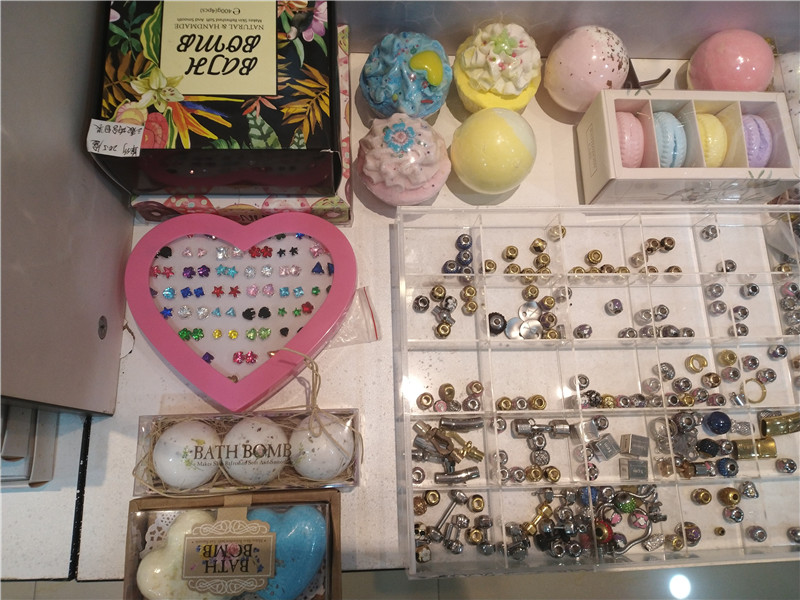 The simplest, cheapest and most widely used solution for private labeling in the market is sticker labels. They can get placed on almost every material and stick. You would have to work with a sticker company that will make whatever logo and information you wish to stick to your product.
The MOQ is also smaller; you'd pay about $40 to $50 for one design and get 3,000 pieces if they resemble those in the image above. Companies tend to prefer taking orders in large quantities. It is therefore likely you'll have a hard time finding a company to print only 500 stickers. You can still opt to get the 3,000 and leave them with the company for them to brand additional merchandise you may purchase in the future.
Example 7: Machine Embroidery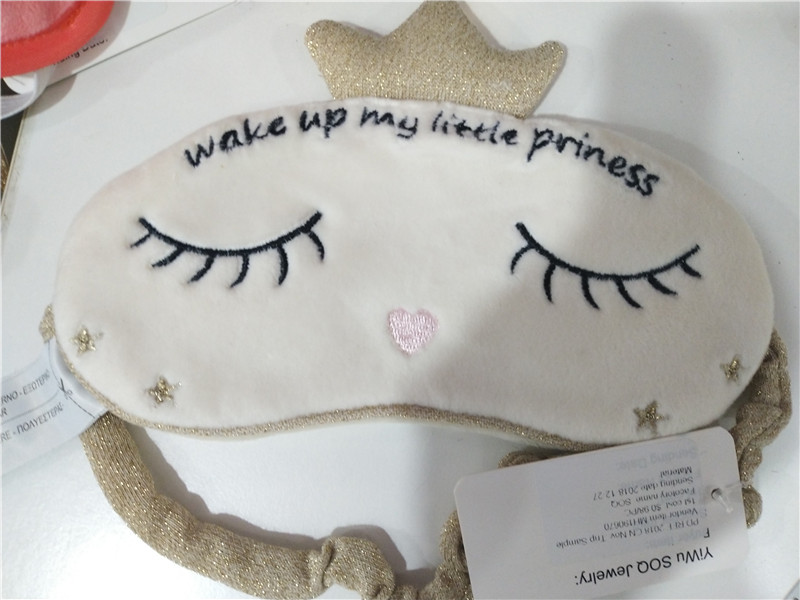 Clients go for embroidery when they are dealing with cloth material. It is ideal for all kinds of garments, caps, and bags. It is durable when compared to silk printed logos as one does not have issues with fading colors. As expected, it does cost more than silk printing for this added quality.
There are two types of embroidery options. The first is to embroider the logo directly (see the image of ARCTERYX on the left above). However, if your logo is quite small and equally complex, this type of embroidery is not advisable. It costs about $0.2 for a logo sized 4×5 cm.
The second type is making a patch (see logos on the right in the image above). What embroidery factories do is sell these patches to garment manufacturers. What makes these pieces ideal is that you can use multiple colors and complicated patterns such as those representing football teams, a school logo, the national flag, etc. You'll find that private labeling services require a MOQ costing about $550. The price per cloth item is $0.12 for a 5cm x 6cm logo with four colors.
Related Post might be HELPFUL to your Business: How to Check Chinese Company Registration Number(2019 Updated)
Example 8: Paper Cardboard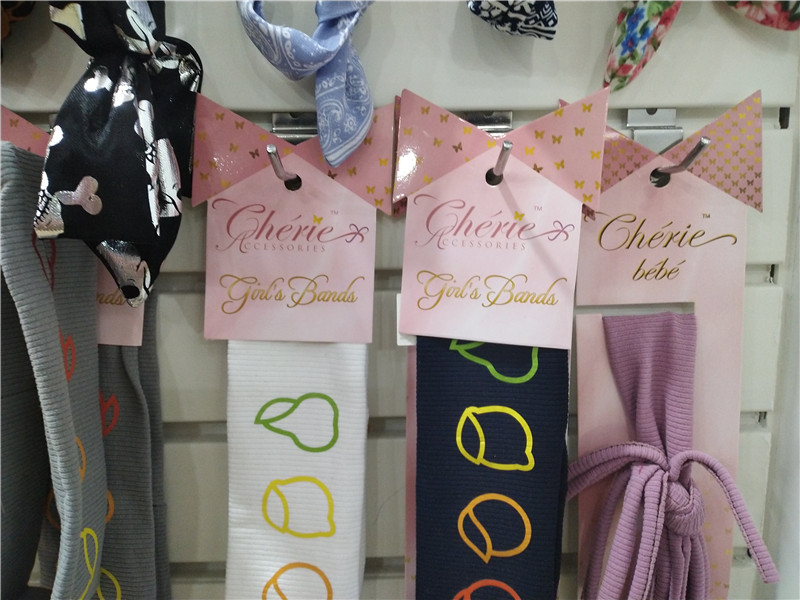 If your packaging budget is limited and you don't wish to spend $0.2 or $0.3 making a box or have a sticker that diminishes the quality of your product, this is the solution for you. Paper cardboard labeling works just as well and doesn't take away the customer's eyes from the product itself.
You can print the logo and all other information on the cardboard box and package your goods with it. This kind of private labeling solution is well-known with cutlery, tools, socks, and other items because the customer can see the product easily (see examples above).
It is also the ideal packaging approach for low-cost items. A pair of socks from China costs about $0.35 while the paper cardboard will go for about $0.03 per piece. For the lemon squeezer above, the simple printed paper cardboard costs around $0.08 per piece.
Example 9: Printed Poly Bag
Printed poly bag is both about packaging and private labeling. Taking this route of private labeling is best if you intend to import a large number of goods. When they are making the printing plate for you, the charge is about $80 per color. Given this cost, you'll find that the MOQ starts from the tens of thousands.
This labeling solution works well for huge business brands. However, if you are a smaller company, then opt for other means of labeling to suit your budget. The packaging is also a factor in the final price of each item sold.
Related Post might be HELPFUL to your Business: Wholesale Jewelry from China? (2023 Step by Step Guide)
Example 10: Customized Box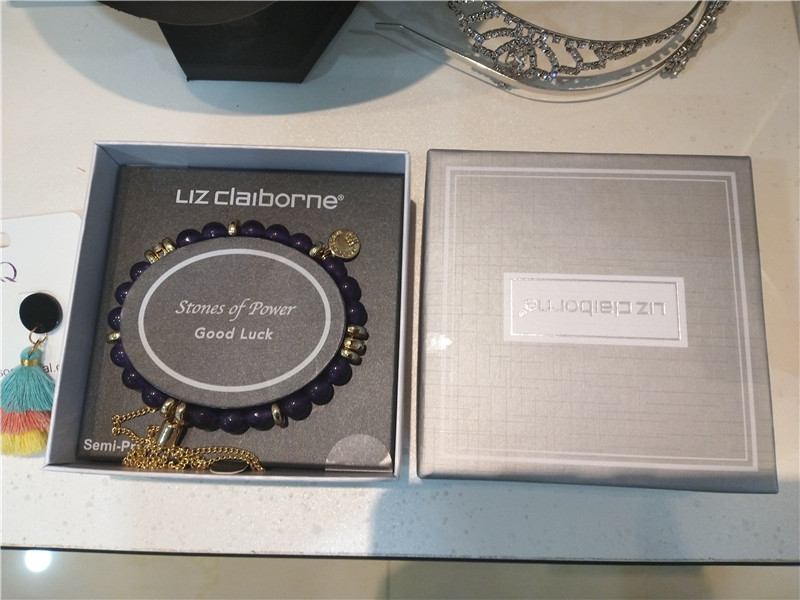 Almost all products can have a designed and printed box that's customized to suit the client's branding needs. A fancy box can quickly elevate the attractiveness of any product that's contained within it. It, therefore, adds value and attracts a higher price.
When it comes to pricing, this is the most expensive labeling solution among the 11 mentioned. The box packaging industry is quite large too. The material used, technique and machinery dictate the price per box. A corrugated case, which is among the cheapest, with a pattern on it goes for about $0.16 per box for 3000 pcs measuring 8"x4"x4". For firmer material such as that of the iPhone box, the price can go for $0.75 each at the very least
Example 11: Hang Tag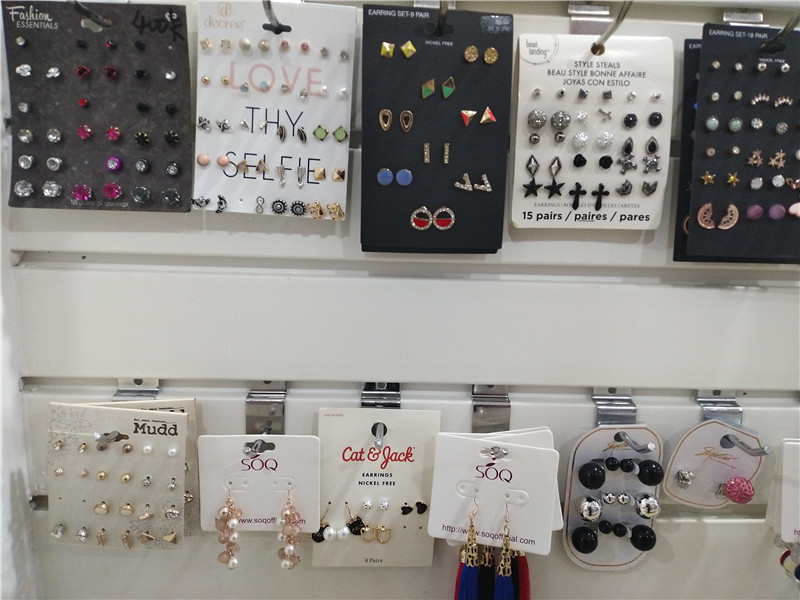 Hang tag is also an economical way to private label goods. It usually gets used in categories such as apparels, fashion jewelry, toys, tools, etc. but it is not uncommon for you to find them on plastics or even metal. You will note that most clothes and jewelry brands use hand tags labels. The type of material used is typically ivory cardboard or kraft.
The reason people opt for this option is that it's cheap. Most businesses use 300gsm ivory cardboard, which is similar to the material of most business cards such as those you get from Chinese trade shows.
Related Post might be HELPFUL to your Business:10 Private Label Costume Jewelry Manufacturers(You Can Trust)
Wrap up
For those wishing to make their own design and clueless on where to start can head to creativemarket.com.
There you'll get some fantastic ideas. You can also find a freelancer on websites such as upwork.com or fiverr.com or freelancer.com to have your designs created.