This post will teach you how to buy jewelry wholesale. That how-to of importing Wholesale jewelry from China is high demand online, but there is however limited information of how to do so. The internet came with both people with integrity and fraudsters. It was evident from the emails we were receiving that people were eager to know how to get jewelry accessories from China and who the best suppliers were.
The reason for this increased interest in this niche market is that even with a low volume jewelry import you can get high returns. An added advantage is that it is all done with minimal shopping costs that make the venture all the while worth it. However, as mentioned, there are not enough people sharing the know-how to get people the answered they need.
We are here to indeed guide you through the process of purchasing jewelry from China. We will cover both the online route and for those who wish to visit the physical locations before committing to sign on with a supplier. The article will be structured to answer your most pressing questions buying wholesale jewelry for resale.
1. How do you select suppliers when importing jewelry accessories from China?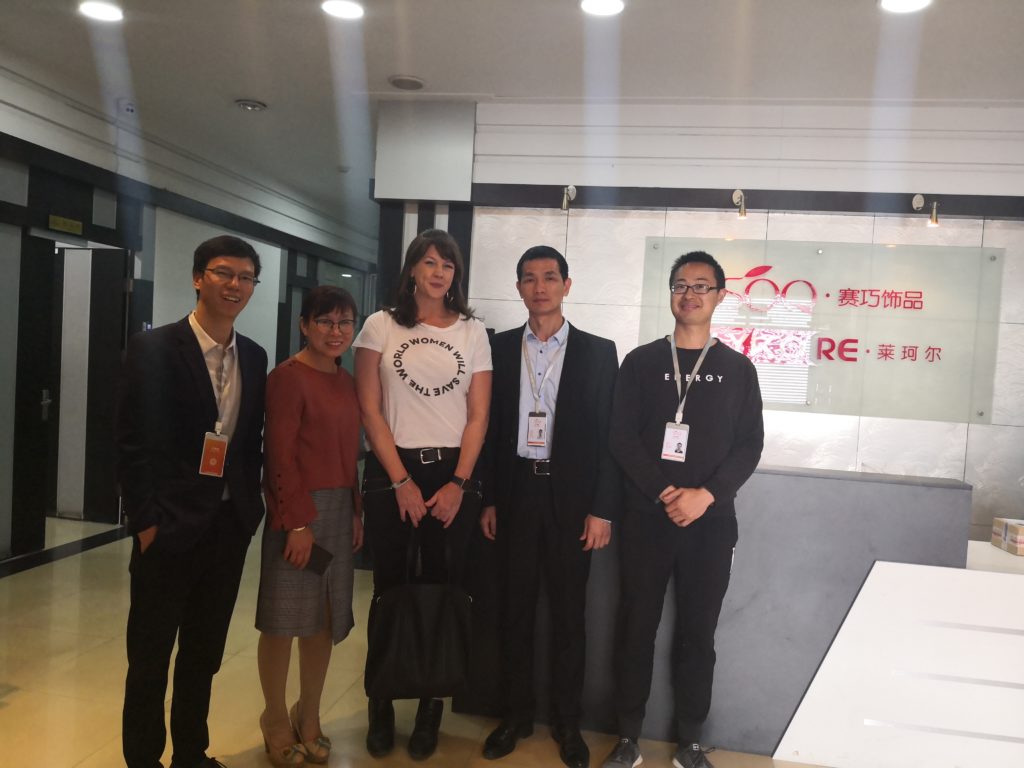 Whether you are keen on turning your fashion into a business or want to start a second revenue stream, you need to have the right supplier. Though that is obvious, the emphasis on it has to do with the quality of the jewelry and the price. It all needs to make business sense. You want to import goods for as low a price as you can get so that you can get higher profit margins.
Depending on the brand you want to start, another factor to look at is the design and the quantity. There is a mish-mash of suppliers in the market so let's take a look at the various jewelry importers and what they can get.
Related Post might be HELPFUL to your Business:
Looking for a Fashion Jewelry Manufacturer? – 6 Things Must Consider
8 Famous Custom Jewelry Manufacturers in China
12 Famous Brass Jewelry Manufacturers In China
Import Wholesale Jewelry from China in 2023? (Step-by-Step Guide)
Where to Buy Wholesale Jewelry in China? 
Top 10 China Wholesale Fashion Jewelry Manufacturers
A. Importers with no specific styles
In this category, jewelry importers are looking to get what is hot and popular. They aim for fast moving designs they can then resell to their local jewelers. What will work most of them are items that work for every season and appeal to a broader demographic. When this category of importers is looking for jewelry, they ask advice from the supplier what most people purchase or take note on the website.
The sites people turn to when looking for suppliers is Alibaba.com or Guangzhou or Yiwu City itself where there is local jewelry markets for buying wholesale jewelry for resale. You will likely not get the same thing for years consecutively because the styles continuously change to keep up with current trends. There is fantastic news for small quantity importers because they can get minimum quantity orders that suit their budget as they expand.
Another approach importers who are not keen on specific styles can do approach large jewelry factories instead if you want large orders. You can even work with a team of their designers who can give you information on what styles work where. The best place to link up with these suppliers is at fairs such as the Hong Kong Global Sources Fair and the Canton Fair. Here, you can get business you can work long-term with.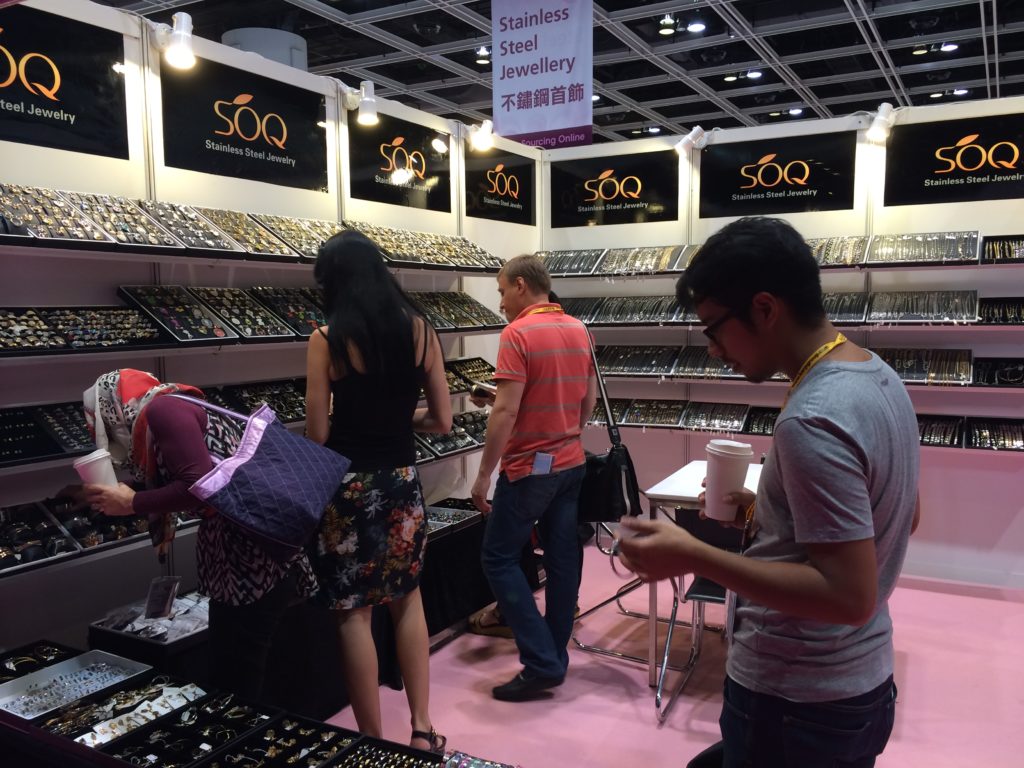 B. Importers with their designs
There are four types of importers with their designs.
Foreign trading companies whose primary clients are esteemed foreign jewelry companies
Foreign famous jewelry or fashion brands such as Topshop and Forever 21
Foreign large-scale chain supermarkets such as Walmart
Foreign original jewelry shops that can either be craft shops or souvenir shops targeting tourist
Something to note before proceeding is that the first three categories of jewelry importers purchase massive quantities per order. Additionally, they have stricter requests from the jewelry companies or factories they work with. Let's have a look at them in detail
Related Post might be HELPFUL to your Business:
How to Verify Chinese Suppliers Are Factories (Not Trading Companies)
Imitation Jewellery Wholesale Market in China
15 Fashion Accessories Wholesale Markets in US/UK/CHINA 
Top 10 Yiwu Jewelry factory Manufacturers You Can Trust
12 Famous OEM jewelry manufacturers on Alibaba
10 Websites You Can Buy Cheap Wholesale Jewelry
16 Famous Jewelry Making Supplier for Wholesale Business
1. Big quantity importers- over 2000 pieces
An ideal example of such a brand to keep in mind is Forever 21. If your brand is large or has a similar budget, you fall under that category. Given that you already have specific types of designs you have, you will pass the inventory through a factory audit. That is typically done through third-party professional organizations that do annual or biannual auditing to ensure that standards are adhered to. The failure in meeting them means that you are now placed in a position where you have to source for another supplier.
Some importers do require their suppliers to sign Non-Disclosure Agreement/Non-disclosure, non-use/non-compete and non-circumvention Agreement that ensure that the supplier does not sell or even recommended the selected designs or products to other importers buying wholesale jewelry for resale.
If you are looking for exclusivity, you have to work with middle to large jewelry trading companies or factories. That is because they work with similar clients and can adhere to your strict requirements when it comes to design and quality. As mentioned, the best place to source for such companies is at fairs because you can be almost assured that all available companies are legitimate.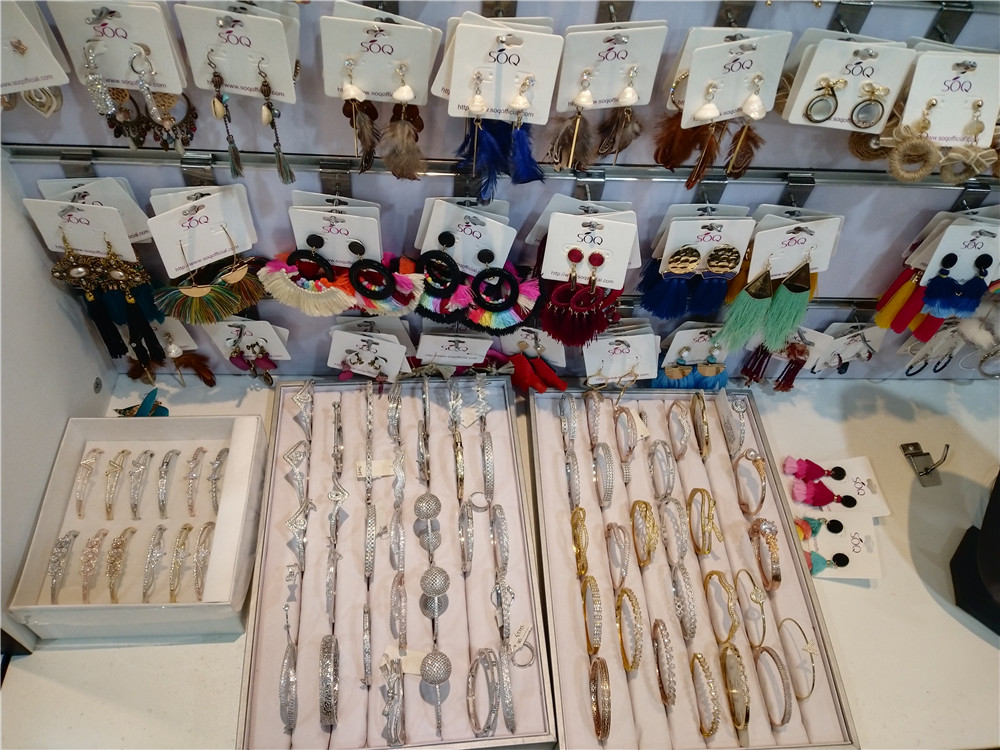 2. Small quantity importers- under 2000 pieces
Middle to large companies does require a large minimum order requirement that the small quantity importer cannot reach. This category of importers requires only a few hundred units for each customized design. Here is where the small-scale trading companies make their impact. They are flexible when it comes to receiving and making small quantity orders.
The costs that importers incurred are reduced for various reasons. The first is that the materials for making the jewelry themselves are more likely locally sourced, making them cheaper. These suppliers also likely have a modest-sized company where they employ a few people. The location also matters as labor costs vary from region to region.
Overall, small-scale importers do get an excellent deal too. Small orders get produced in small jewelry workshops. An example of a hand-knitted shell necklace can source materials from Yiwu market to the close by countryside in Jiangxi Province. The finished goods are typically then sent back to Yiwu trading company, with the entire process taking anywhere between 10 to 15 days.
3. Importers who wish to buy stock accessories
This category of jewelry importers is those from low-income countries. They tend to go for rejected products that are still durable and of quality as in the case where a supplier ends up getting a specific order wrong. They also gravitate toward products that remain unsold in factories or those not sold to the last two categories of suppliers for whatever reason.
Jewelry suppliers then end up paying supplies a fraction of the price, in some cases only a tenth of the initial value. It is not uncommon for instances where the jewelry is bought in terms of weight. If you're wondering where to source these fantastic bargains from, you can visit stock streets in Guangzhou, Yiwu, and Qingdao. They include and Meihu and Wuai streets in Yiwu. There are tons of stock jewelry shops to choose from buying wholesale jewelry for resale.
If you have a chat with the shop owners at the stock streets, you will find that some get most of their jewelry from Guangzhou after products get left over. You will, therefore, find that there is quality is still impressive but can be acquired for a fraction of the price. People coming from a low-income country or are in a lower bracket in your country, you can venture to these streets to gain quality at a very favorable price.
Related Post might be HELPFUL to your Business:
10 Private Label Costume Jewelry Manufacturers(You Can Trust)
Buy Wholesale Stainless Steel Jewelry with No Minimum 
11 Stainless Steel Jewelry Wholesale Distributors You Can Trust
11 Famous Stainless Steel Jewelry Manufacturers In The USA
10 Stainless Steel Jewelry Wholesale and Manufacturer from China
10 Stainless Steel Jewelry Wholesale Suppliers in New York
2. Top 3 areas for jewelry in China
In this third question, we narrow places you'd need to travel for you to source for a jewelry supplier. Guangzhou, Yiwu and Qingdao are the top three areas where China's jewelry gets produced. Even when you attend the fair or get referred to a promising supplier, you will find that they likely are based on these three areas. We'll get into the reasons why.
A. Guangzhou- Best quality and specialization
What makes Guangzhou prefer is because they offer the best quality of jewelry accessories and boost that by being the most specialized in China. The reason for this it is close to Hong Kong which itself is known as the trending capital. You will find that business persons from Yiwu will visit Guangzhou to get a sense of what is going on in the fashion industry and adapt accordingly.
Given that Guangzhou has this high fashion sense, they also produce a much higher quality than other cities around. The maturity of the jewelry industry here also means that they are the go-to suppliers for the top tiered jewelry importers. The minimum order quantity trend to be higher in this city so for those looking from smaller quantities have to look to the other cities to get their needs meet. However, you might get lucky if they feel you'd make a long term partner so you can still source around. Liwan Plaza (jade and crystal products), Xijiao Building (high quality and price), and Market of South-China International Little Commodities (anything you need) are right places to start.
B. Yiwu- Best for small jewelry accessories importers
Yiwu Market-The Biggest Wholesale Market in the World
When it comes to pricing, small jewelry accessories importers get a big win here. There are three ways to get what you need. The first is to visit District 1 of Yiwu Wholesale Market or Xingzhong Area (兴中小区). The second is to search for jewelry factories or trading companies from Yiwu, Jinhua on Alibaba. Lastly, you can visit the Yiwu Fair held from the 21st to the 25th of October every year.
What makes Yiwu also ideal is that they are abundant when it comes to variety and all at a lowered cost than those in Guangzhou. The only drawback is that these are imitations of the real thing in Guangzhou. That makes them cheaper and of lower quality. There is a need to stress; however, is that lower quality does not equal poor quality. You will still find large American and European brands still making orders from suppliers in Yiwu.
C. Qingdao- Top in Korean Style Jewelry
Qingdao is in northeast China, and thus closer to Korea which means they attract jewelry companies from the country. If you know anything about Korean fashion, the quality is usually high. There is a wholesale market in Qingdao; Jimo Small Commodities market and Sino-Korea International Commodities market. Those looking to import high-quality Korean jewelry can visit this place.
3. How do Chinese jewelry suppliers come up with designs?
When potential importers visit fairs, one of their primary concerns is to find and select new styles. The question then becomes, where to do the Chinese jewelry suppliers get their product designs? The simple answer is from their designers.
Each company has a team of designers that look at top international fashion brands and come up with an original twist to create an entirely new design that's bound to impress.
They also look at various designs they have made for their supplier as inspiration to come up with unique pieces. Those who cannot afford designers tend to purchase samples and imitate them.
Related Post might be HELPFUL to your Business:
How to Check Chinese Company Registration Number(2023 Updated)
4. What compliance do you need to import jewelry from China?
Compliance is another crucial part when importing jewelry accessories from China. You, therefore, want to work with a company that is approved by the US and European testing companies to avoid issues at the port when you're accessing your jewelry. Therefore, you want to do this before shipping. Work directly with the testing company and not the supplier to avoid getting forged compliant documents.
The tests include how they are to the skin's touch, sharp point and edges, their color fastness and also check the metals for hazardous chemicals such as nickel, lead, and cadmium.
 5. How do you ship your jewelry when importing from China?
The route people use most is international express because jewelry requires to be timely delivered primarily if they are fast moving in their home market.
Some use LCL Sea shipping if their order for buying wholesale jewelry for resale is quite large. If you take the long route, then you want to make your order well in advance to avoid missing out on debut dates.
Those with modest value jewelry accessories ought to avoid express shipping given the costs are outrageous and eat well into potential profits.
Thanks for reading this post. If you really got any questions, please do not hesitate to ask.