There is a new trend that is making waves, and that is a comeback of fashionable headbands. What makes them appealing is they are available in different shapes and sizes, with various designs to suit everyone's taste. Headbands can be used as a centerpiece for the outfit, or they can use to complete the look; either way, they stand out.
The growing trend of headbands has let to the growth of the headband industry. Suppliers are in demand, with women looking for quality items at a reasonable price. In this article, we are going to look at six headband suppliers that you can check out to meet your needs. However, before we get to that, we need to understand why it's essential to know why headbands are trending.
The modern-day woman or girl is very keen on how they look. For them, it is not a problem to spend a few extra dollars to be in step with current fashion trends. For that, headband suppliers understand that they are required to meet the needs of their customers. It is why you'll find that the top headband manufacturers source for the best materials to use.
You'll also find that they have a design team that is dedicated to doing their research. Research can be done in various ways, including looking at what the competitors are doing, what trends are coming from the runway, and what the average client needs from a good headband. Variety is also a must because they are catering to an extensive range of tastes and even ages. Overall, there is room to accommodate a few more companies that will bring something fresh to the table for their customers.
Top 6 Best Wholesale Headbands Suppliers
Now, we're going to take a look at some of the sites selling headbands we have vetted for you. The list is by no means exhaustive. We picked these six because they are an excellent place to start. Ensure that you have ample information on these and other websites before settling for a final company to work with.
Pro tip: you don't have to confine yourself to one company. Pick those that sell products you've established your target market will love and partner with them.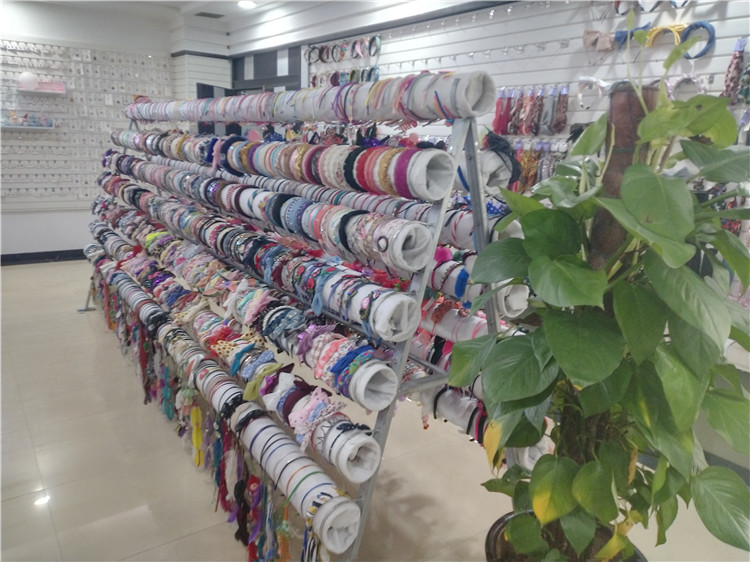 Here we have one of the tops sites selling headbands. Etsy provides you with quite a wide variety of colorful headbands.
Prices for the item you want vary, but otherwise, they are priced fairy, for the most part cheaply. You can choose the number of things you want and get the packaged or in a bunch.
You can expect customer satisfaction when dealing with Etsy. Be free to make the most out of the variety of products they have.
What made us put Selini on our list is that they are renowned for selling headbands and hair ties at discounted rates.
The selection of gorgeous headbands available is also quite impressive; you're going to come away with several items that you love.
One of them is their collection of summer headbands that are a hit, but they do also have headbands for other occasions, winter, school goers, athletes, and trendy girls included.
When you purchase from Selini, you're guaranteed attractive top quality headbands. To see the pricing, you do have to register and log in.
Here we have another site that is famous for selling products cheaply, headbands included.
The other good thing about the site is that you get fantastic discount rates when you purchase items in bulk.
There are also a ton of vendors to choose from, each offering different kinds of headbands. Based on the materials used and the quality, you can settle for more than one vendor, whether you're purchasing for your use or sale.
Overall, their delivery duration is short.
Recommended Readings: 
10 Companies that Manufacture Hair Accessories in China
8 Famous Wholesale Hair Accessories Suppliers in Australia
10 Famous Hair Accessories Wholesale Suppliers in NYC
If you're searching for a place to purchase headbands in bulk, then this is the right site for you. They come in various colors and prints.
Even within the same bunch, you get different designs. That's highly welcome for people who want variety even within the same package.
You can purchase as many as you like, based on your needs. Searching for what you want is straight forward; you only need to search through the various categories for what you're looking for.
The Hair Bow Company is a niche website. They cater to babies and girls and offer quite a wide variety of headbands to choose from.
The products are singular items, so you can purchase one of each without being restricted to a minimum order.
These stylish headbands are all reasonably priced, with someone items indicated as being customer favorites. You can choose various headbands for the pretty outfits you dress your baby or girl in.
The other good thing about this company is they have a short delivery time.
Last but not least, we have DHgate where you can buy headbands from various vendors as well.
They are priced differently, so you can choose something from your preferred price point. There are also discounts that you can get depending on what you purchase.
To get what you want, you can select a category; they cater to kids, maternity wear, for athletes, and outdoor use.
Quality is also something that DHgate guarantee, but it is best to work with a company with a proven track record based on ratings.
Relevant information:   
12 Famous Wholesale Hair Accessories Suppliers
10 Famous Wholesale Hair Accessories Suppliers in the UK
8 Hair Accessories Wholesale in Los Angeles
Where to Buy Hair Bow Making Supplies?
What goes into making a headband?
Headbands drastically change someone's look. Given they go on the head, they can transform someone from looking ordinary to stand out. It brings the right kind of attention and accentuates someone's look, bringing focus to their faces. That's why you'll find women opting for simple, clean, and elegant designs for everyday looks.
Making headbands is mostly a fast process, and that's why you'll find a ton of DIY websites that teach people how to make their headbands. If you're up to the task, you can make some yourself or even gift them the final product to someone you care about who loves headbands. By all means, it makes for a unique gif, and the person who gets it will appreciate the labor of love from creating something from scratch. However, not everyone is up for the task, so they are looking for suppliers to create unique and stylish items that go with their outfits.
The components that go into making a headband are quite straightforward. They are readily available in the market and typically sold at a wholesale price. Anyone can make the purchase, from the DIY lover to the prominent manufacturer. What's important is getting quality materials. There are two things that matter; the cloth that goes on the headband and the elastic.
Those making headbands should opt for high-quality clothes so that they last a long time and don't give in to wear and tear even from frequent use. It costs more, but it is worth it based on the service the customer gets from it. Also, the elastic that gives the headband the shape matters. When you get such, they don't lose their elasticity. No one likes having a headband that they can wear only for a short time before the elastic expands, and they can't wear the headband anymore.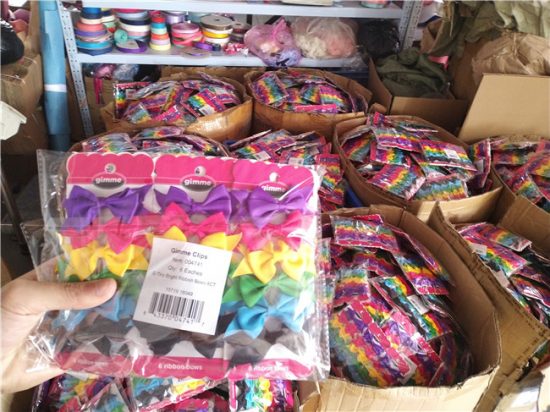 4 Tips for the wholesale of headbands
Beautiful things stand out. That is why you'll find that a lot of people who purchase costume jewelry or headbands don't always head out to buy them. They will see one in the store or online and automatically gravitate toward them. A person who sees and loves a headband will purchase it on the spot. That is what is referred to as impulse buying. However, for that to happen, there are basic standards that the headbands, and any other product for that matter, should meet. Let's have a look.
Quality: Above all else, quality matters. People are willing to part with more money to get something they want. If you use quality products in your DIY for sale or manufacturing, your customers will both not mind and will understand why your headbands are expensive. The idea behind it is that people want to feel they've gotten their value for money. One of the ways that manifest is if the product gives them service for an extended period and still be new.
Quantity: When starting a business, be mindful of the raw materials or the inventory you get. You don't want to order an entire container of goods when you've only been selling a few headbands at any given time. When you get more inventory than you need, then you'll be likely stuck with headbands you can't sell. The styles of headbands change rapidly, so it is best first to assess the orders you're getting and purchase stock based on that.
Checking the market price: The other aspect of ensuring that you observe is the market price. From there, you can value your headbands based on that. If they are top quality products and unique, then you can increase the rates. However, if they are what are in the market already, you can offer to sell it for slightly lower to attract more customers. Overall, you have to ensure that you're getting back money for the inventory plus profits.
Update your stock: Variety matters when selling headbands. People don't like to feel confined to a few choices. If anything, they want to feel spoilt for choice as it increases their sense of freedom. Thus, never stick to one variety of headbands. Have various lines at any given time, and continually updating new ones based on what your customers show preference toward.
FAQS
Next, we're going to look at the frequently asked questions.
Where can you buy wholesale headbands in the UK?
There are quite a selection of UK based and overseas sites that you can purchase headbands from. Examples are DHgate and Alibaba. These sites and more have a trusted reputation for offering quality products to their customers. You're also promised that you can get products at affordable prices or cheap thanks to their discounted prices. Most people gravitated towards these sites because of their variety of available and favorable pricing.
Can I find wholesale headbands suppliers in Canada?
There are several sites where you can get a headband supplier if you're in Canada. Some of the websites to check out are Threddies and The Hair Bow Company. These are the most commonly used, with the products getting sold in high demand. One is also likely to note that these companies can price their products cheaply, much to the benefit of the buyer. That way, if you're going to resell, you'll make quite a profit. You're also assured that you can make bulk orders and get them within a short duration.
Where can I buy wholesale headbands in Australia?
The places that you can purchase headbands from if you're in Australia include Etsy and The Hair Bow Company. There is much to love about these companies, including the variety you can get. You're assured that you'll come away with something that matches your attire. It helps to know that you can find what you're looking for at a price that you can afford. These companies are also preferred in Australia because of their shipping time.
Where can I buy wholesale headbands in New York?
If you're in New York, then the sites you can also check out based on our list are DHgate and Alibaba. You're guaranteed variety, ensuring that you're working with a vendor with a proven track record based on their rating. Another thing to expect from these sites is the customer service you get. They keep you updated about your purchasing and shipping process. You also get your items in good time. As stated before, pricing is also favorable.
Conclusion
Headbands are considered fashionable among women and girls.
The most significant target market for headbands is indeed young girls, where trendy mothers can get something that matches their child's attire to make them stand out.
The current online stores that have emerged in the past few years have proven to be able to supply the current demand for headbands in the market.