Searching for Jewelry Wholesalers in NYC? Here is a list of 20 jewelry wholesalers in New York City.
Starting a jewelry line is a big deal, and what is fantastic about it is that it is a massive industry that has plenty of room for more businesses to join in.
Though there is a lot of existing jewelry brands, which makes it not saturated is the uniqueness that each brand has to bring to the table. New York, the fashion capital, is no different. From street fashion to elegance at its best, there is a little of everything for everyone.
As you are looking to start a jewelry store online, you already have preferences of what you wish to get. Making the collection will require quite a bit of research on your side, especially when it comes to sourcing for wholesalers.
That's why we've indeed come up with this list of 20 well-known jewelry wholesalers in NYC 2022. The mentioned brands act as a good starting point and will allow you to be a part of the NYC jewelry fashion scene.
Related Post might be HELPFUL to your Business: How to Make 40000 rings and Sold 20000 in one Week
20 Well-Known Jewelry Wholesalers in NYC 2022
If your business is based in NYC, then you need wholesalers that are close by even though they have an online store. You want to be able to visit their showroom so you can see their jewelry in real life. The reason why that's important is that even though companies invest quite a bit in professional jewelry photography, seeing the jewelry and feeling it makes decision making faster, especially when it comes to colors.
47st Closeouts has been in business since 2005. They primarily focus on engagement and eternity rings made of diamonds but also have necklaces, earrings, and bracelets. The company prides itself for having a large inventory and a vast selection of beautiful diamonds for both wholesale and retail. 47st Closeouts has strong relationships with manufacturers based in New York and can give their clients lower prices on their merchandise.
They cater to large retailers and small business owner alike and work to fit whatever budget the client has. It means that clients can get beautiful jewelry at lowered prices. Their specialization only makes them ideal for those who want to purchase and sell engagement rings primarily
This is a fast-growing wholesale fashion jewelry company that sells fashion accessories, costume jewelry, scarves, and accessories and was founded in 2004. Wona trading specializes in the importing and wholesale of custom jewelry in New York.
They offer quality products at a competitive process, supplying their customers with the latest trends. Additionally, one can get seasonal yet stylish items. Wona Trading have a showroom there as well. They have a range of jewelry and accessories, both for low end and high-end clientele. The company is not specialized as they also sell apparel.
As the name implies, this company only deals in the manufacturing of wedding and engagement rings. They have been in business since 1953, which has given them time to horn their craft. The online site has been up since 1996. Wedding Rings Original offers an unusual assortment of ring designs that range from vintage to classical. They also use high-tech metals.
The rings are handmade and have gotten media publicity for their creations within NYC. The company is also wholesalers sourced from around the globe. They have a no-refund policy for their custom jewelry as they take two to eight weeks to make depending on the style and orders they have to get through.
Trendy Wholesale is a wholesale jewelry and accessories company. They frequently update their inventories to feature the latest styles and offer their goods at low prices.
Great packaging is also something they offer as they understand that it adds value to a product. Their primary purpose is supplying quality products that include necklaces, earrings, bracelets, rings, and accessories.
The company focuses on selling jewelry for every occasion and is mostly stocked. They have a showroom in NYC. Their blog section is, however, outdated and not organized.
Related Post might be HELPFUL to your Business: 
 Looking for a Fashion Jewelry Manufacturer? – 6 Things Must Consider
8 Famous Custom Jewelry Manufacturers in China
12 Famous Brass Jewelry Manufacturers In China
Import Wholesale Jewelry from China in 2023? (Step-by-Step Guide)
Where to Buy Wholesale Jewelry in China? 
This jewel box boutique is targeted to women of all ages. It was founded in 2005 by the designer Elise Perelman. She and the company have designed pieces for runway shows and celebrities. They offer handcrafted Signature collections made in New York but also support local artisan jewelry other designers do.
The company makes feminine and timeless pieces that are beautiful and easily attract women to get jewelry for any occasion and from all walks of life. The company takes a holistic approach and is big on being conscious of the environment and being responsible for it through recycling. However, their pieces are expensive.
This is a wholesale jewelry and fashion accessories wholesaler based in NYC. They supply their products at low prices. Their main customers are start-up jewelry sites, chain store, home business owners, and even pop-up shops.
They focus on trending designs that they sell at wholesale. These include brooches, scarves, earrings, bracelets, and necklaces. JWholesale is keen on getting customer feedback so that they can improve their collections and service offerings.
Their pieces are quite eclectic and show creativity. You do, however, have to register sign in to see the prices of their goods.
This corporation offers premier costume jewelry and accessories and is a wholesale manufacturer and distributor. They offer the best jewelry from all over the world, including South Korea.
They offer necklaces, rings, bracelets, brooches, and earrings made from various materials. At Scarlett Jewelry, you'll get a vast number of designs to choose from that suits your business tastes. There is a focus on selling the latest trending quality jewelry at reasonable prices and even have holiday deals.
The only drawback is that the jewelry isn't exclusively made in NYC
Related Post might be HELPFUL to your Business: How to Verify Chinese Suppliers Are Factories (Not Trading Companies)
NY Jewelry House.com is an industry leader in selling high-end fashion jewelry and accessories. They are located in the fashion district of midtown New York City and have been in the wholesale and retail jewelry business since 1990.
They offer top quality jewelry in the market but are primarily known for their Cubic Zirconia products made of real rhodium and gold plating for longevity. Additionally, they provide jewelry with bridal accessories included. Their pricing is competitive to ensure that resellers get a higher profit margin.
The company only operates online and can get help through their customer service team.
Related Post might be HELPFUL to your Business:  
Top 10 China Wholesale Fashion Jewelry Manufacturers
Imitation Jewellery Wholesale Market in China
15 Fashion Accessories Wholesale Markets in US/UK/CHINA 
Top 10 Yiwu Jewelry factory Manufacturers You Can Trust
12 Famous OEM jewelry manufacturers on Alibaba
10 Websites You Can Buy Cheap Wholesale Jewelry
16 Famous Jewelry Making Supplier for Wholesale Business
This company is a trusted source for quality jewelry tools, findings. They also offer assay and refining service and have been operational for over 50 years, having been founded in 1963.
They are located in the heart of Manhattan's Jewelry District. Myron Toback is family owned and operates as such. They are not a jewelry company but instead provide tools to make the jewelry itself. The, therefore, sell findings, wire, and sheets made of platinum, palladium, silver, gold, at various carats and fabricated mill products that come in multiple colors.
They have a showroom should you wish to visit. They are ideal if you offer jewelry repair services too.
Ur Eternity is a wholesale costume and fashion jewelry provider. They are first-hand importers, manufacturer, and wholesaler aiming to meet your company's needs. Pricing is something they are keen on, selling items that are affordable but still of high quality.
The wholesaler continually innovates to keep with the times, getting inspiration from New York City and the world, and keeping with the trends. Ur Eternity also has a variety of fashion jewelry and accessories that include handbags and African-inspired jewelry. Their target market is women of all ages and fashion taste.
One does, however, have to log in to view the prices on the website.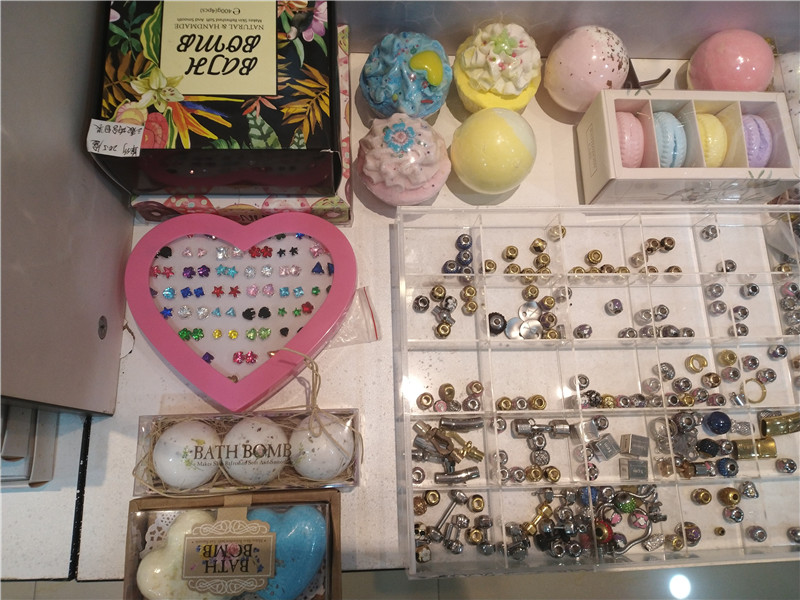 The founder of NYC Wholesale Diamonds is Keith Saxe and has been in the diamond industry for the past 31 years. The company focuses on educating its customers about diamonds so that they can get the right ring for engagement and wedding bands.
The pricing is equally competitive, perhaps offering the lowest wholesale prices in the entire industry. NYC Wholesale Diamonds has gotten some media attention for their jewelry. The prices are not visible on the site so you'd have to contact them directly.
They are also very specialized, so only those wishing to purchase wedding bands and engagement rings for sale would benefit.
Just Fantastic sells more than jewelry at wholesale. They have hair accessories, purses, travel bags, handbags, and wallets. The company came about in 2003 and had been importing and selling items at wholesale.
High volume customers benefit the most as they get their inventory at discounted prices. Overall they are a one-stop shop for those who focus on travel bags and handbags. Even though they are diversified, they do have an extensive collection of jewelry, from pocket-friendly to high-end jewelry.
Other brands perhaps offer a more extensive selection than Just Fantastic does.
This diamond jewelry and diamond engagement ring designer company has been in existence since 1948. Norman Landsberg is considered as one of the founding fathers of 47th Street in New York.
The brands primary offering are beautiful diamonds and gemstone jewelry and gravitate toward what's rending and also creating timeless collections. Another significant aspect of the brand is taking old and worn jewelry and turning them into something a person can proudly wear.
The company offers resetting and custom redesigning, appraisals, Swiss watchmaking and repairs, laser repair, and restoration and restringing for pearls and gemstones.
Related Post might be HELPFUL to your Business:
Top 10 China Wholesale Fashion Jewelry Manufacturers
10 Companies that Manufacture Hair Accessories in China
8 Famous Wholesale Hair Accessories Suppliers in Australia
10 Famous Hair Accessories Wholesale Suppliers in NYC
This jewelry design house is named after the co-founder and co-owner Marisa Perry Atelier who started the brand with her husband and business partner Douglas Elliott. The trio specializes in diamond jewelry with a focus in wedding jewelry that includes wedding bands, engagement rings, and other custom-crafted pieces.
The company Marisa Perry has been in existence for over 16 years. Marisa Perry works closely with their clients to create the design that their customers wish to have. They use the best stones that fit the amount that a customer wants to spend on their jewelry.
The brand is quite pricey and thus needs someone with a large budget to purchase their collection for resale.
Referred to as Nightqueenny.com, this is a jewelry and fashion accessories wholesale store based online. Their physical location is, however, in New York City.
Their main focus in on top quality boutique products and sell them at among the best prices in the market. The brand does pride itself in offering a wide range of styles to fit their clientele's tastes. They do also keep up with the latest fashion, so they remain relevant. They have a professional team that keeps their online store running smoothly and inventory updated.
Night Queen is also efficient when it comes to processing time and how soon shipments get to their owners. They also offer accessories and handbags.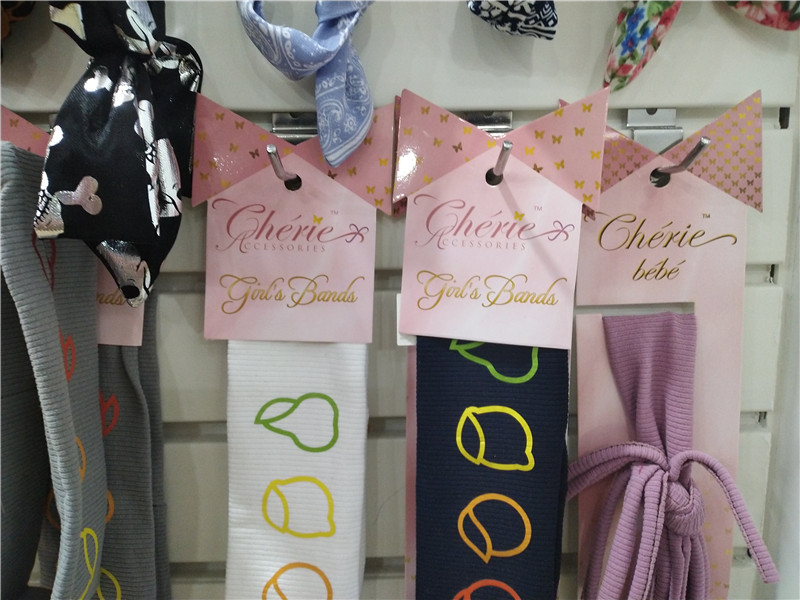 For this brand, their inspiration is the bygone era that they use to create antique designs that get meticulously handcrafted using the finest metals and stones. The brand designs and manufactures their jewelry. Their expert team introduces old patterns into trendy designs to make up with unique pieces.
United Gemco uses silver, diamonds, gold, jade, precious and semi-precious stones, Bakelite, and Cameos for their jewelry. The jeweler also makes futuristic looking pieces for their limited editions collections. You can browse their collections online. The jewelry is, however, quite expensive.
The company is located in New York City's Diamond Jewelry District. As the name implies, they sell diamonds and fine jewelry to retailers both in stores and online. They have 40 years' experience and are dedicated to exceptional quality, design, and customer service.
Wedding Bands Wholesale design and create diamond, platinum and gold wedding bands, diamond engagement rings. They do so in their on-site manufacturing facilities and use expert craftspeople and advanced technology to achieve their ends. They run offers on their websites as the items are on the pricey side.
The company is direct importers and wholesalers. They specialize in fine sterling silver jewelry. Silver Star has over 20 years of experience.
Their team travels the world sourcing for the quality pieces from various countries. For example, their chain collection is from Italy, while the rings, pendants, bracelets, and other items are from countries like Mexico, Thailand, and China. Silver Star sells to both wholesalers and retailers whose customers have varying tastes in jewelry.
The only drawback is perhaps that the jewelry is not locally made, which is otherwise not a problem for those who prefer foreign quality jewelry.
Related Post might be HELPFUL to your Business:  15 Famous Wholesale Costume Jewellery Suppliers UK 2023
The brand is committed to customer experience, ensuring everyone remains a loyal customer. Otherwise, the company has years of experience in manufacturing and wholesale that offers exclusive pieces of jewelry at fair prices.
Larry's Fine Jewelry endures that their jewelry is quality. Customers can also receive detailed appraisals free. Their primary products are rings for every occasion including engagement rings, cocktail rings and wedding bands, diamond watches and bezels, earring, pendants, bracelets, necklaces and the kind.
The only drawback perhaps is that they have an eBay website.
This is a family owned business that has been operational for the past 100 years. Its beginning is in Belgium in 1910 and is now an international brand with stores various places in the world, including New York.
The brand has an impressive reputation when it comes to quality and service. Diamond deals manufacture their jewelry and are involved in the entire process, which includes sourcing, production, and cutting. Their skilled gemologists work with precious metals and diamonds and create timeless pieces. If you can't find what you want, Diamond Deals is happy to make it for you.
However, their only focus is rings.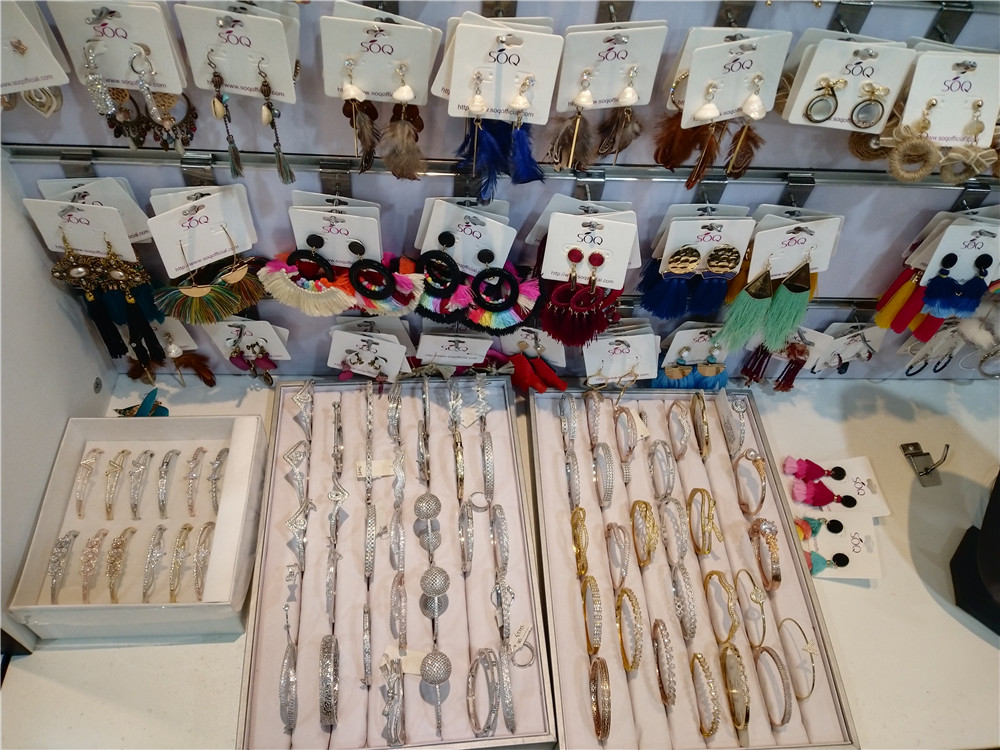 Why you should choose Jewelry Wholesalers in NYC?
Let's look into why considering getting New York City jewelry wholesalers is a good idea.
NYC is the center of fashion designers
If you do want to get the best of what the world has to offer, then NYC is the place to start. They boast a lot of fashion designers that have made a name for themselves. The industry is ever evolving, calling for design to changes with the times and the seasons. It is no different here when it comes to jewelry. Their purpose is to accessorize and to complete an outfit. Since there is quite a wide variety to choose from, it should be the same for jewelry.
Two people can have the same outfit and put different jewelry. For one, it can turn into a casual look, and for another, they'd be considered worthy of a mention on Instagram fashion accounts. As with the jewelry, you play a crucial role in how people present themselves, and no better place to take part in the fashion industry than where the heartbeat is.
NYC is one of the fashion capitals in the world
Being one a fashion capital, you will be brushing shoulders with the crème of the crop. It would take a lot for one not to get inspired by the existing fashion scene in New York. Given that it is equally a melting point of various cultures and nationalities, the collective style of this fashion capital can be considered eclectic.
The taste of the residents and tourist come together to create fashion that is unique to the place. Also, since style is a force here, there are no shortages of people who want to express themselves in what they wear and accessorize their outfits. Even though you might think yourself as a small brand, all you need is the perfect eye for what's in fashion. All that it'll take for you to blow up is for a fashion designer to look your way.
There is a lot of jewelry wholesaler there
Importing has become a regular thing globally, but there are loyal people that are keen on promoting local businesses. If you're looking to start your line and need a few hundred pieces to get you started, you'll naturally look for a wholesaler. The reason for that is because items tend to be at a discounted price. Buying a piece at a time will drastically decrease your profit margins.
The fashion nature of New York creates room for individuals and businesses alike to sell jewelry and accessories at wholesale. They also sell them to other wholesalers or retailers. There are varying options to choose from, not just in the type of jewelry, but what materials it's made of. You can also choose to support local artisans that liaise with companies to sell their collections.
In NYC, you'll also find businesses that do the manufacturing themselves and sell to customers within and outside the country. For the most part, they work with fine metals and stones, meaning that you'd need to have quite a bit of capital to get started. Others, however, opt to import their products from various countries and form physical or online stores. We cannot always get what we want locally, so we'd have to purchase from other regions in the world. It is not a bad thing given that New York City is one of the fashion capitals.
Conclusion
Starting a jewelry and accessories line or store in New York has never been easier. It requires first knowing your target market so that you can purchase wholesale jewelry types that suit their taste.
Once you have that on lock, marketing your products will be more seamless due to the fashion culture the city already has. You can check out the list of 20 well-known jewelry wholesalers in NYC 2019 that we've provided as a starting point.
You can also look into suppliers of some of your favorite brands are and contact them. Opt for businesses that offer custom jewelry making so that you can make the jewelry specific to your brand. The idea is standing out from all the jewelry sellers there are in New York and even in other cities.
Related Post might be HELPFUL to your Business: 
10 Private Label Costume Jewelry Manufacturers(You Can Trust)
Top 10 Custom Jewelry Manufacturers in the USA
8 Best Made in USA Wholesale Drop shippers 
21 Wholesale Fashion Jewelry Distributors in China/USA/UK 
Top 15 Wholesale Jewelry Suppliers in The USA
11 Famous Stainless Steel Jewelry Manufacturers In The USA